Queen Elizabeth II closed a chapter of history that she has deeply impacted. The Queen was a singular and unparalleled person. She has characterized this century as the driving force behind England's Greatness. A sign of unity in a constantly changing world, with steadfastness and tremendous modernism.
Elizabeth II's final journey
Elizabeth II, the Queen of records, died at 96. The news of her deteriorating health sent her four children and grandchildren to her side at the Scottish vacation palace of Balmoral.
The funeral date will be determined in due time. On D-Day + 2, the Queen's coffin will leave Balmoral Castle and transported to the palace of Holyrood house in Edinburgh, her official residence in Scotland. Today, D-Day + 3, there will be a procession from the palace to St. Giles Cathedral, where a religious ceremony is scheduled, with the royal family present. Thereafter the cathedral will remain open to the public for 24 hours to allow homage to the coffin, although the real funeral home will be in London. 
On the evening of D-Day + 4, the Queen's coffin will be transported by train to London, where it will arrive the next day. On that day, Charles III will be in Northern Ireland for official condolences and a mass at Belfast Cathedral. In the following days, Carlo will also go to Wales. On D Day + 5, the coffin will be transported to Buckingham Palace. From there, it will be transferred to Westminster Hall, where the funeral will be open 23 hours a day until the state funeral, which will be held on D Day + ten at Westminster Abbey. The whole town will observe two minutes of silence. 
The Queen's casket will be transported to Windsor Castle for a televised committal ceremony after the funeral. Her last resting place will be the King George VI memorial chapel in St. George's Chapel, Windsor.
Queen of Style
In her closet, hats, purses, and scarves have never gone missing. Always organized and always flawless. Never a bad appearance, a creased hem, or a clashing combo. Elizabeth II was also the style queen. Queen Elizabeth, the first influencer in history and a Royal Family symbol before Lady Diana and Kate Middleton, has shown perfect looks in all conditions over the years. A few days ago, when she officially handed the position of prime minister to Liz Truss in Balmoral, she wore a tartan skirt and a grey sweater.
Her technicolour suits were Immortals. From the canary yellow she wore for William and Kate's wedding to the pastel green she wore for her 90th birthday, passing through a thousand colours of turquoise, electric blue, and petunia pink, the Queen has always favoured vibrant monochromatic hues. "If I wore beige, no one would recognize me," she once said with a hint of humour.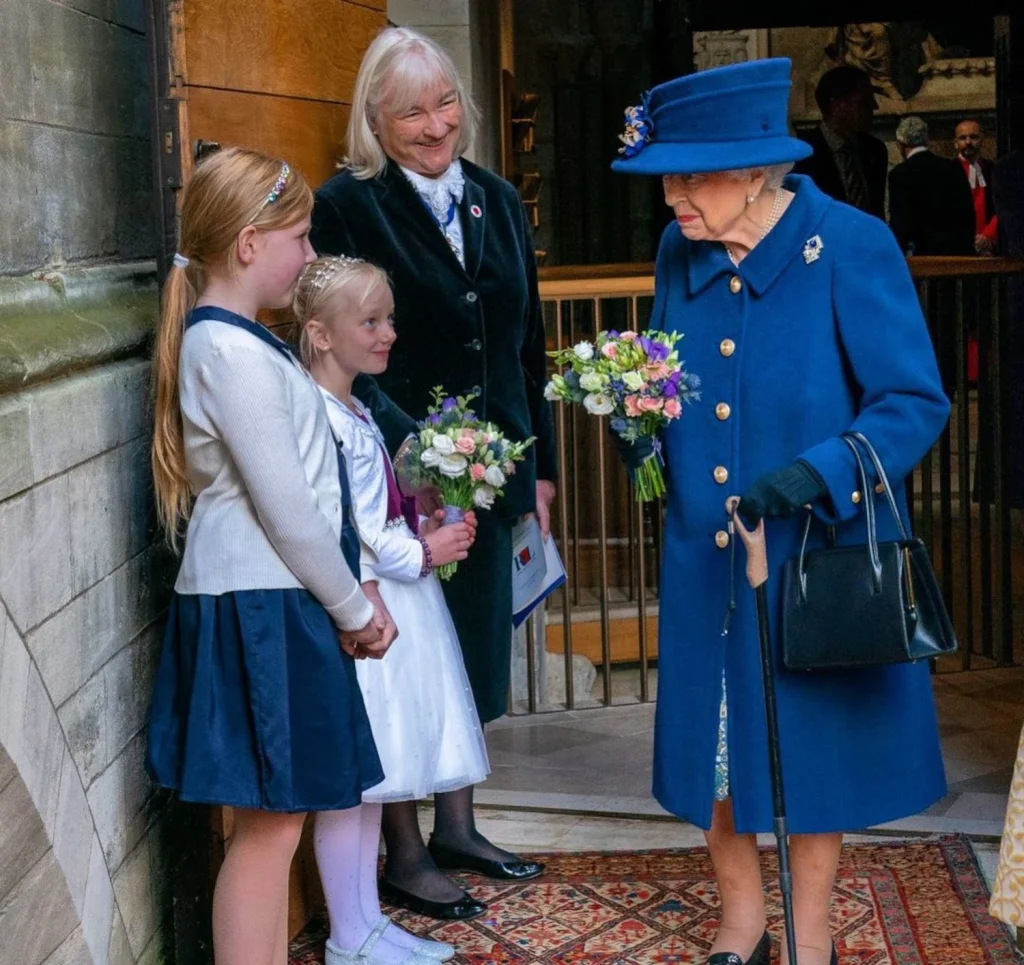 Bethan Holt, author of 'The Queen: Seventy Years of Majestic Style,' observed, "With her looks, she shows the world how she feels."  Together with her trusty personal dresser, Angela Kelly, she has managed to surpass the myth in recent decades, owing to an unlimited, elegant, and one-of-a-kind wardrobe. There is no way to define her beauty after 96 years of existence and 70 years of rule. At the age of three, Queen Elizabeth was pictured wearing a lovely bonnet, a tulle frock, and black Mary Jane shoes. She was also shot wearing an egg-shaped coat with round buttons. Essentials that would often reappear in her outfit.
Celebrities remember the Queen
Helen Mirren, who portrayed Elizabeth II in 'The Queen,' received the Academy Award for best actress in 2007 and called herself "Elizabethan" on social media. We weep for a lady who, with or without the crown, exemplified nobility, she wrote. Numerous other British cultural titans have paid tribute to the late Queen. 
Elton John wrote that the presence was "inspiring." Paul McCartney wrote, "God bless Queen Elizabeth II. May she rest in peace. Long live the king." Composer Andrew Lloyd Webber, who performed at the Platinum Jubilee concert in June, wrote that the Queen was "the constant anchor not only of Britain and her beloved Commonwealth but also an inspiration for the world with her life of service." Shirley Bassey said that the Queen had "remained firm, dignified, and inspiring," adding, "Her bravery was strong, her iconic example of her." Mick Jagger recalled Elizabeth as "the nation's most cherished grandmother."
She has always been a certainty: flawless, identical in her manner of doing, from the attire to the purse to the little dogs, and she has managed to remain a trustworthy reference point even through the most challenging times in her country's history. She was born with determination, and carrying out this mission entrusted to her with extraordinary devotion and self-denial for many years provided England with the fortitude to endure callous times. Let's not forget that England came out of the war when she was 26 and always did the right thing at the right time.
Monarch Charles III
Today, the Accession Council, sitting in the State Apartments of St. James Palace, will officially declare Monarch Charles III king of the United Kingdom.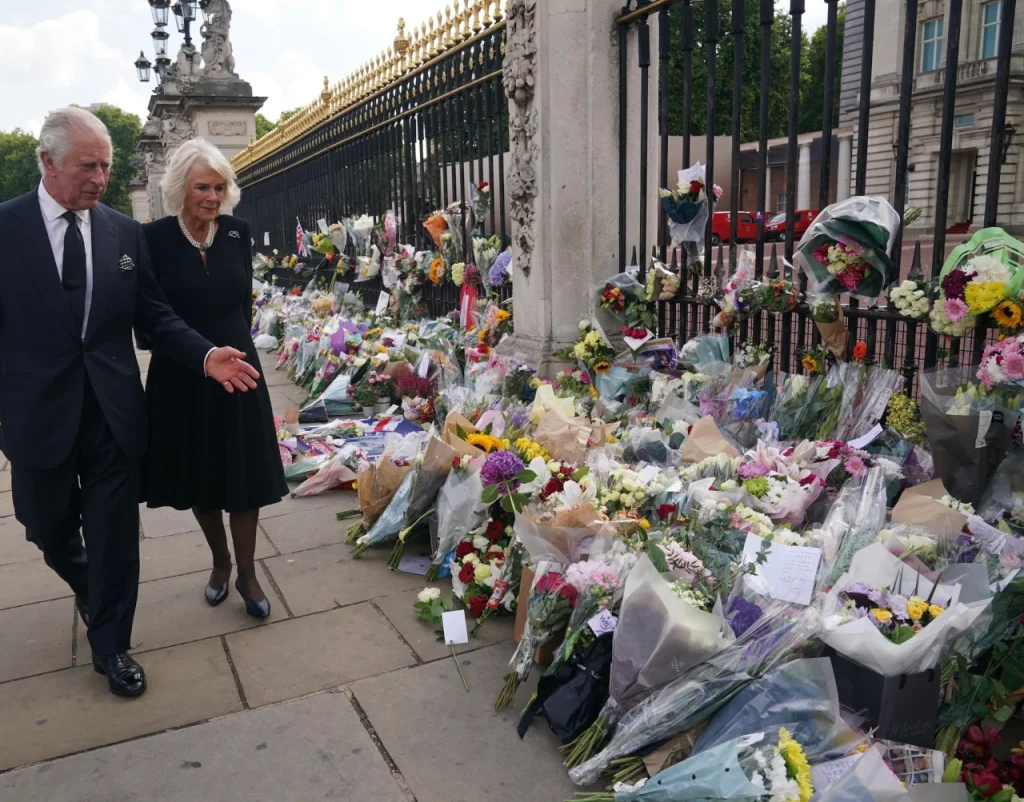 Charles will be a king of passage, even if only inevitably for the age with which his reign begins. He may not be able to impact history profoundly. His heir and successor, who will undoubtedly be William, will be responsible for solidifying the transition and managing future England.
Elizabeth had the humility to modify her position when she realized she had taken the incorrect stance on an issue, such as Diana's death. It is an indication of enormous intellect and ultimate grandeur.