The eight Indo-Kyrgyz Joint Special Forces Exercise 'Khanjar' was inaugurated at the Special Forces Brigade of National Guards of Kyrgyz Republic in Bishkek (Capital of Kyrgyzstan) yesterday. Exercise Khanjar was Initiated in 2011 as a two-week long special operations exercise focusing on high-altitude warfare, mountain warfare and counter-terrorism exercises. "It is good that our Special Forces are exercising jointly with their counterparts in Kyrgyzstan. These bonds are important," said Lieutenant General PC Katoch (Retd), a veteran of the 1 Para Special Forces and the author of Special Operations Case Studies about the drill.
Colonel Ergeshov Talantbek, the Commander of the Kyrgyz National Guards, commended the high-altitude resilience and operational capabilities of the Indian and Kyrgyzstani elite troops in his opening remarks. The Kyrgyz National Guards Commander lauded level of interoperability and camaraderie displayed by both Indian and Kyrgyzstani Special Forces during the exercise.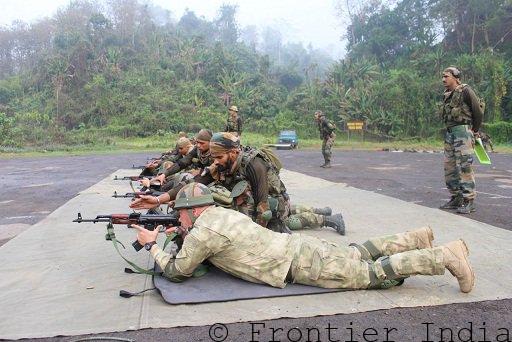 Indian Ambassador Alok A. Dimri traced the historic civilisational bonds between both the nations as part of his initial address. The Ambassador welcomed the Indian Para Special Forces contingent to the joint exercise and felicitated their role as a bridge in promoting "The shared mountain and nomadic heritage of both nations." A ceremonial parade along with a display of equipment's and weapons and a visit to the training arena and barracks was organised as part of the inauguration.
"Khanjar is the only bilateral Special Forces excercise with any of the C.A.R nations," said Indian Army Spokesperson Col. Aman Anand.