On 30 Oct 2023, I was pleasantly surprised when I was gifted the Coffee Table Book titled 'Siachen Calling' by the Regiment's very own and one of the most highly decorated and respected Lt Gen Sanjay Kulkarni, PVSM, AVSM, SC, SM, VSM (Retd), aptly named as the 'Hero of Siachen'.
The book has been composed of written materials on matters military on Siachen, Operation Meghdoot and the pioneering work Sanjay and his dedicated team of 4 Kumaon undertook in the most difficult weather and terrain conditions under the bloody nose of Pakistanis and in proximity of the Chinese from 1983 to 1984.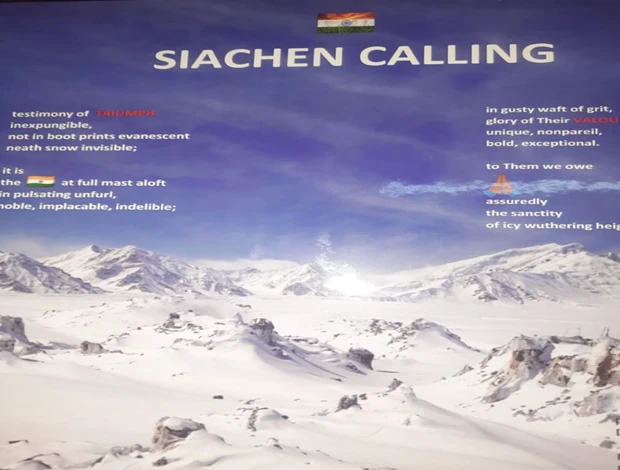 I feel humbly honoured that some poems on Walong brought back memories of my departed brother who had won the Vir Chakra (VrC) there in 1962, Rezang La, where my Battalion had won One Param Vir Chakra (PVC), Eight VrCs and Four Sena Medals (SMs) and One Ati Vishisht Sewa Medal (AVSM) in one of the bloodiest battles fought in Military History and killed hundreds of Chinese, where today a befitting War Memorial stands, Battle of Gadara (15 Kumaon, 1971 Indo-Pak War), Col N Kumar, popularly called 'Bull', Siachen and importance of Point NJ 9842, late Maj Som Nath Sharma and Maj Shaitan Singh, both PVCs and Kumaoni Brave hearts, veteran Brig RV Jatar (Retd) have been aptly covered.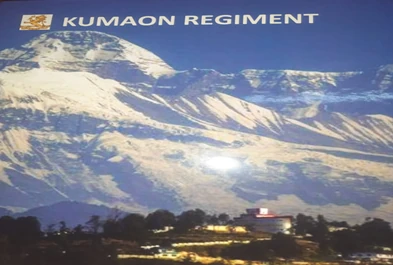 The beauty of the book is the conversion of the military battles, regimental and individual accounts, from prose form to poetical expressions, so well undertaken by the reputed Indian origin professional endocrinologist but an amateur poet, Dr Amit Choksi, MD, a Daly College Alumni settled in the US. Ms Kanchan Nagdev, BA, has ably incorporated the photographs and military scenic depictions and was ably assisted by compositor Mr Khozema Khety, both from Mumbai. Amazingly, none of them have a military background or have ever visited or met any of the Heroes in any military establishment! Unlike other military books that are divided into numerous chapters, its continuation of poetic description and depiction of battles, photographs, maps and scenic paintings are like an unending pleasant dream that mostly is not in any chronological order.
Whether it is the Indian Army logo, the Supreme Commander, our Tricolour, the Indian National Emblem, Prime Minister Modi or the Defence Minister Raj Nath visiting troops in the forward areas or the sacred Sengol for the new Parliament House, are the most amazing. Anthological compilation of allegiance of Lt Gen Kulkarni by the poetic doctor is very pleasing, and one who loves poetry would surely end up enjoying it. I am so very happy reading the poetic description of non-negotiable Point NJ 9842, discovered as the cartographer's error, highlighting the role of the legendary Col N Kumar' Bull' with rare enchanting but harsh photographs of Siachen Glacier and the maps.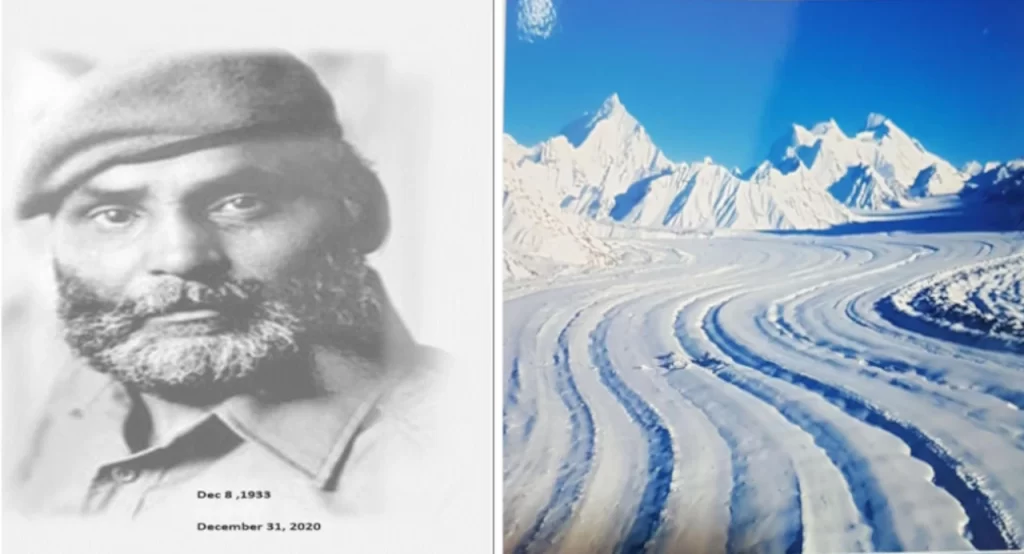 The next few pages of rhythmic description are on Siachen Calling, Operation Meghdoot, in poetic perspective, with a humble tribute to Lt Gen Sanjay Kulkarni, rekindling author as Poet Kalidasa's Meghdoot the Messenger, dove-tailing the High Altitude Warfare School (HAWS) tactical heroic manoeuvres that made young Sanjay to a brave tenacious yet humble soldier by his mentor parents and his glorious Regiment. The subsequent pages and images depict the soldier's ethos and morale, which merely exist in name. However, Sanjay, who transcends heroism, stoicism, and duty, has consistently demonstrated valour as an officer and an exemplary gentleman.
The next few pages cover the Battle of Bilafond La, Operation Rajiv (23 June 1987) and the Kargil War story, while some poetic pages with rare photos are ode to the brave Kumaonis, and Ahirs our Regimental insignia of Russell's lion, war cries of the Kumaonis, Nagas and the Ahirs soldiers of the Regiment with soul-stirring and haunting Kumaoni Regimental song 'Bedu Pako Bara Masa'. Many of our younger generation officers and soldiers would be thrilled to see 4 Kumaon's Mascot Vir XIV. Dev Bhoomi Uttrakhand, where Ranikhet, the home of our valorous Regiment and the War Memorial are located, will inspire futuristic soldiers and civilians.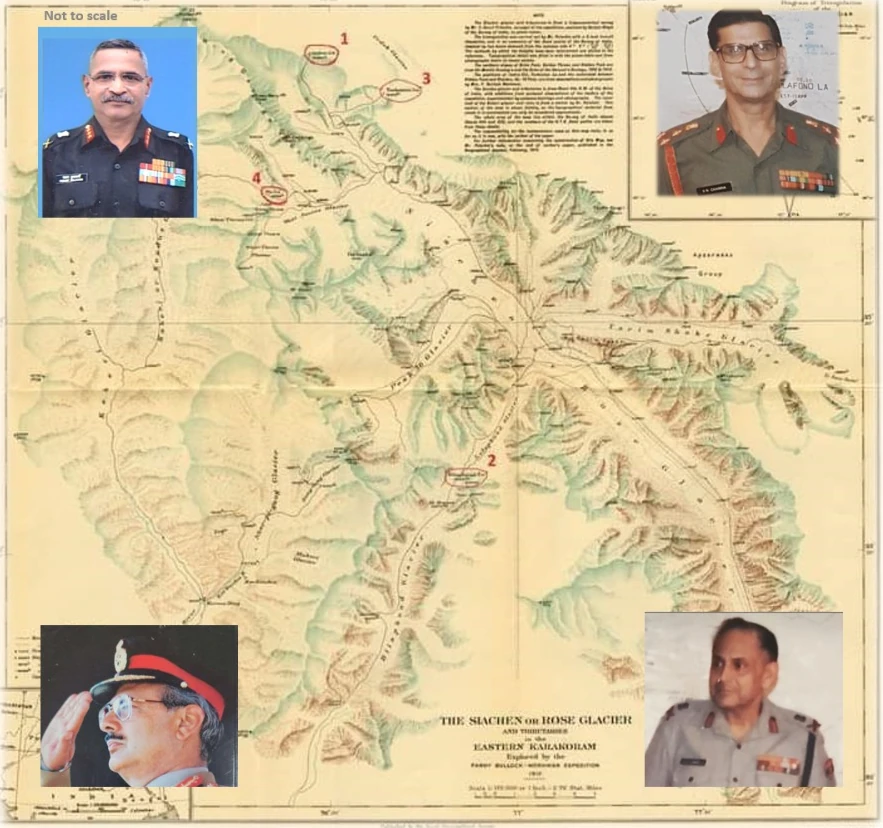 In the closing pages, 'The Battle of Badgam' and combat leadership of Major Som Nath Sharma, the country's first PVC, Liberation of Goa, heroics of unwept, un-honoured and unsung brave heart late Lieutenant Bikram Singh of the Jangi 6 Paltan in the Walong Sector in 1962 Sino-Indian War, 'The Battle of Rezang La' and the sacrifices of 114 Ahirs out of the 120 strength of the Charlie Company of 13 Kumaon under command of late Major Shaitan Singh, PVC are artfully covered in the poetical verses. In the concluding pages, 'The Battle of Gadra City, a tribute to Brig RV Jatar (Retd) of 13 Kumaon who took part in the Goa Liberation, 1962, 1965 and 1971 wars and insurgencies in Nagaland and Mizoram. Tributes have also been paid to General Anil Chauhan, Chief of Defence Staff, General Manoj Pande, Chief of the Army Staff (COAS), Lt Gen RP Kalita, Colonel of the Kumaon and Naga Regiment, Army Wives Welfare Association, unknown soldiers, Regiments' Battle Honours, Honours and Awards and finally culminating in well-deserved gratitude to the poet doctor Amit Choksi, composer Khozema Khety and painter Kanchan Nagdev, BA.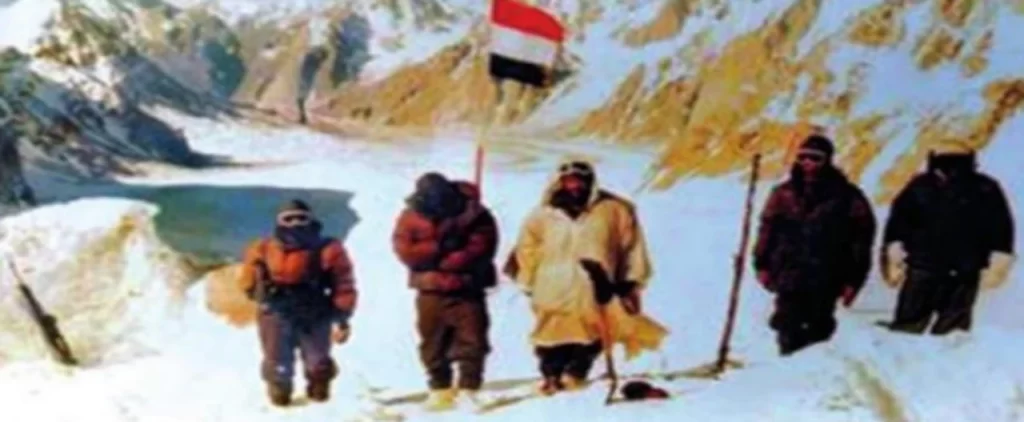 The book has limited military history value, but it carries engrossing tremendous aesthetic appeal and publicity, being perhaps the first poetic assertion on matters military. I wonder how Gen Kulkarni missed guiding the poet Dr Choksi to compose poems on legendary Brig Arthur Salick, AVSM, VrC from his unit 4 Kumaon, the four Ashok Chakras of the Regiment and the likes of Diwan Singh and Nar Singh and many more brave hearts of the Regiment with nostalgic, heroic deeds. Also, acknowledgements who all helped and inspired Sanjay and Dr Amit in the book's publication would have been very befitting.
The poems are like GAGAR MEIN SAGAR' highlighting Kumaon Regiment, Siachen & lyrical biographical sketch of Sanjay Kulkarni. This book is being launched on 17 Nov 2023 by Padma Bhushan Shri N Chandrashekhran, D Litt, Chairman Tata Sons at US Club in Mumbai in the presence of Dr Amit Choksi, the budding poet and Lt Gen Sanjay Kulkarni, the Hero of Siachen. However, the book is for limited circulation within the Regiment and friends as neither its cost nor the publisher's name is appended anywhere in the Coffee Table Book. For larger publicity and motivational approach to make Sanjay a role model in the armed forces for newer generations and popularising heroics of our Regiment, the Coffee Table Book needs larger publication and circulation with copies placed in NDA, IMA, OTA, all Training Centres and other class 'A' Training Establishments/Institutions. It will also encourage budding writers in moulding prose writing, reading and enjoying that in poetic expressions. This may be the only book I have come across without Contents, Foreword, Preface and Index at the end.