Bollywood is full of rumours about celebrities including common rumours about co-stars who didn't get along. While surely there must be some cases where this must be true. But, why dwell on negativity?  Instead let's celebrate the true friendship that is formed. We are always free to choose our extended family- our friends. Good days or bad days friends always come to our rescue. And while Bollywood is looked up to in India for everything. From fashion, entertainment, body, celebrities are constantly giving goals. Off-screen too, B-towners are always giving great vibes. While some friendships don't last for long. These friendships did. Here is the list of celebrities who define friendship and give us major best friend goals! 
1.  Arjun Kapoor and Ranveer Singh.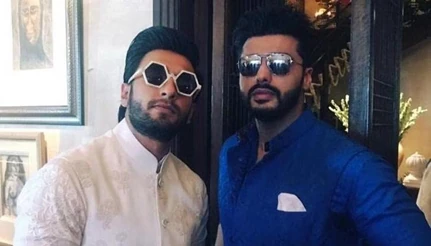 Arjun Kapoor and Ranveer Singh are two contemporaries, who, unlike other stars in the movie business, share a great friendship. The two are extremely close and treat each other as family. They bond like brothers, in fact, they also share a special connection apart from being a part of the Hindi Film Fraternity. Both Ranveer and Arjun truly love each other and hail each other as their 'Brother from another mother' as said by them in many interviews. Both also fondly call each other 'Baba' and their friendship is at an all-time high certainly. 
2.  Alia Bhatt and  Katrina Kaif.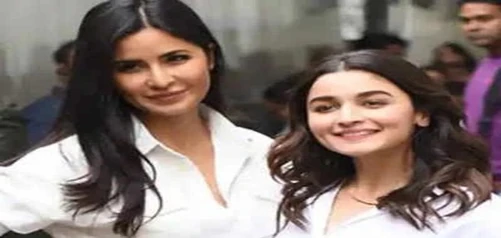 Alia Bhatt and Katrina Kaif have never hidden their friendship despite their personal relationships. While Ranbir Kapoor and Katrina Kaif parted ways, and the actor now dating Alia Bhatt, the actresses continue to be friends. Katrina Kaif and Alia Bhatt share a great bond.
 It was revealed on Karan Johar's chat show that Alia Bhatt and Katrina Kaif are gym buddies. The duo workout at the same gym and that's how their friendship grew organically. Alia and Katrina started spending time together and got to know each other better. Alia had admitted that they both have each other's back and can call out to one another in tough times.
3.  Ananya Pandey, Suhana khan and Shanaya Kapoor.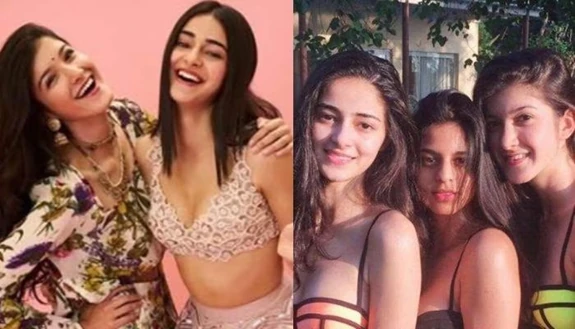 Suhana Khan, Ananya Pandey and Shanaya Kapoor have been BFFs since childhood. The star kids dreamt together of becoming actresses and making a name for themselves. From childhood till now, their friendship has grown stronger and stronger. Apart from living their Bollywood dream, Suhana, Ananya and Shanaya also love to party together.
Talking about her friends, Ananya has said "Suhana, Shanaya and I have grown up together and are practically of the same age. So whenever trolling or bullying happens, we three have each other's back. We can count on each other during our lows. I am lucky because they are always with me no matter what."
4.  Kareena Kapoor Khan and Amrita Arora.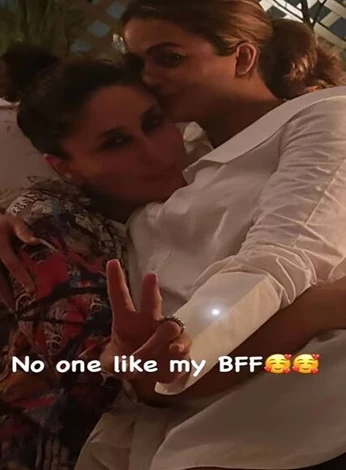 It is impossible to even begin with a celebrity BFFs list without the mention of the iconic duo Kareena Kapoor and Amrita Arora. The actresses have been close friends since one can remember. Together, they share one of B-town's strongest and stylish friends. As per Kareena Kapoor there's 'No one' like her BFF Amrita Arora.
Before the nationwide lockdown that brought all of our lives to a halt, Kareena and Amrita were often spotted spending quality time together. The other members of their BFF girl gang include Malaika Arora and Karisma Kapoor. These girls are always seen partying together and they share a great bond.
5.  Ranbir Kapoor and Ayan Mukherjee.
It is not only the girls of b-town that party together but there is also a lot of bromance seen here. Ranbir Kapoor and Ayan Mukerji have been friends for a long time now. Be it professionally or personally, Ranbir and Ayan share a strong bond. Ranbir has worked in Ayan's films Wake Up Sid and Yeh Jawaani Hai Deewani and will also be seen in his upcoming project Brahmastra alongside Amitabh Bachchan and Alia Bhatt.
The actor had claimed that more than his director, he is like a father to him. He had added that Ayan has taken the role of his stepfather, someone who nourishes the human being that he is, while still being critical of his behaviour and his work and someone who always gives him a much-needed reality check. Well, that's surely a new kind of bond alright.
6.  Shahrukh Khan and Karan Johar.

If there is one best friend pairing which has stood the test of time in Bollywood, it's none other than that of ace filmmaker Karan Johar and superstar Shah Rukh Khan. The actor-director duo has given movie lovers some of the biggest hits of Bollywood. Be it Kuch Kuch Hota Hai or Kal Ho Na Ho, they have won the hearts of fans time and again.
We love the way they love each other! Everyone needs a best friend relationship like Shah Rukh and Karan's. Here is to many more years of  the two always lighting up the world with their subtle digs at one another, pulling each other's leg, being each other's go-to persona and calling each other family no matter what life throws at them.
7.  Alia Bhatt and Akansha Ranjan.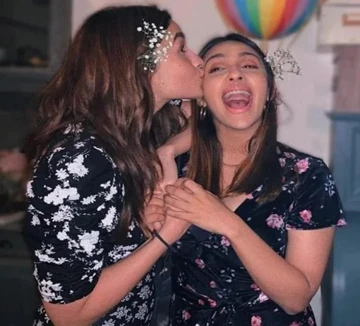 Alia Bhatt and Akansha Ranjan have often given friendship goals. The two have been with each other since they were in school and their friendship only grew stronger with time. The childhood BFFs-turned-actresses have been friends for the longest of time and they have been with each other through thick and thin. Their social media accounts are also full of pictures of each other and the time they spend together.
Alia and Akansha recently took a friendship test on the YouTube channel of the actress where they tested how much they know each other. Needless to say, their friendship passed with flying colours. Alia had once said in an interview to a news portal that nobody can say anything bad about her to Akansha. Even though they do not get much time to meet up, the understanding between them is deep.
8.  Sonam Kapoor and Jacqueline Fernandez.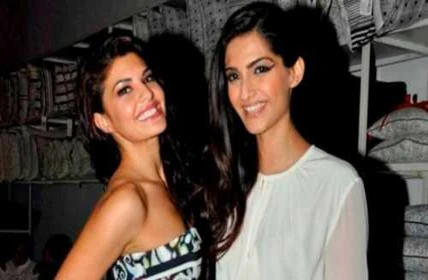 Without giving it a thought, we'd say that these two bond over fashion. Both of them have their own sense of style, Sonam's more experimental and Jacqueline's more cheerful. However, their 7-year-long friendship goes much deeper than good aesthetics. They are the kind of friends who fix each other's crowns, metaphorically speaking. We've seen Jacqueline helping Sonam fix her outfit on the red carpet. She was also there for her when Sonam was down with dengue. Kapoor too is a supportive friend. When Jacqueline started her own YouTube channel, Sonam made sure to give it a shout out on her Instagram story. Such BFF goals, you guys!