From the opening and closing ceremony outfits to the official uniforms to be donned by the national athletes, American designer Ralph Lauren, British label Ben Sherman, and other top fashion brands from around the world, are making sure their home country's athletes arrive looking their best. Rather than opting for formal outfits this year, the Tokyo Olympics has been all about comfort wear. Tokyo Olympics 2020 projected some of the coolest custom-designed uniforms of all time which was a part of this year's biggest runway showcase. Just like music or fashion icons creating major eye-catching moments from time to time, the athletes of the Olympics 2020 have their own swag showcasing bizarre, quirky, funky, but yet the most memorable styles of inspiring moments of all time. Here are some of the styles to get inspired by.
Saikhom Mirabai Chanu's Olympic themed earrings.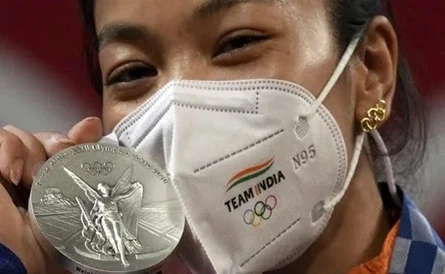 A historic silver medal and a radiant smile were not the only eye-catching things about Mirabai Chanu on Saturday, her gold earrings shaped like Olympic rings were as striking, a gift from her mother who sold her own jewellery for them five years ago. The hope was that the earrings would bring her "good luck". It didn't happen in the Rio 2016 Games but Chanu made the little sacrifice count in Tokyo with a silver medal.
Manika Batra and PV Sindhu rock Olympic manicures.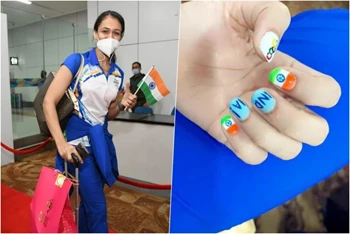 Olympic manicures have been on the cutting edge for some years. It became popular at the 2012 Olympics in London, when swimmers Missy Franklin and Rebecca Adlington were captured sporting patriotic nail art.
 A few days back PV Sindhu, the world champion and star player of our country who will lead India's badminton team in the Tokyo Olympics in 2021 shared a picture on a social platform flaunting her Olympics inspired manicured nails. Following the trend, Manika Batra India's experienced tennis player shared a picture on her official Twitter handle in which 'INDIA' is written on two nails of her hand, while other two nails feature a tricolour and one sports the five Olympic rings.
Naomi Osaka's Red and white braids.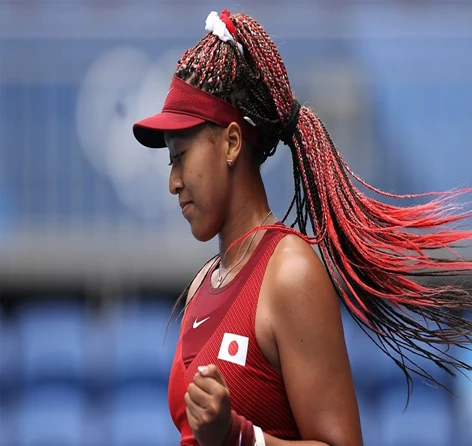 These truly fire red-and-white box braids on Team Japan's Naomi Osaka are possibly the coolest way to rep your country's colours at the Olympics (and also a great protective style to wear while competing). Plus, peep the red and white scrunchies she used to tie it all up. Which was indeed iconic. 
Lu Yufei's Red Eyeshadow and Lips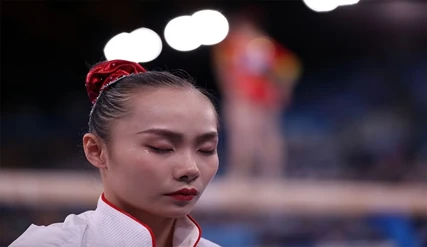 This diffused eyeshadow and vibrant-red lipstick are so pretty on the very talented Lu Yufei of Team China. And we can't not talk about the face glitter on her upper cheekbones, which is the exact energy the Olympics need this year.
Stephanie Mawuli's Multi-Coloured Braids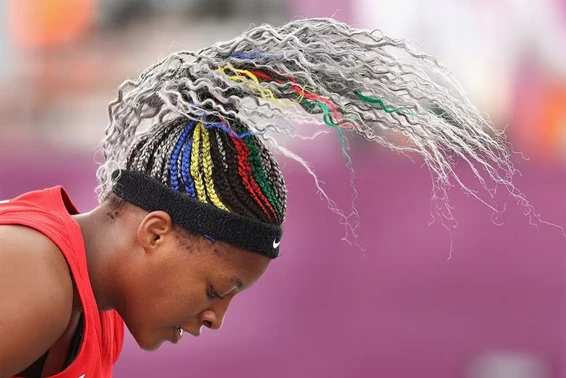 This braided ponytail with curly ends was worn by Stephanie Mawuli from Team Japan's women's basketball team. Mawuli showed up with this colourful-AF braided style, which gradually faded from the colours of the Olympic rings into a really cool silver hair colour.