"There is a need to understand the difference between the words "Hijab" and "Khimar". Hijab means a "cloth screen" or a "Purda" between male and female adults. It does not mean "Head Scarf" as made out to be. The word Hijab finds mention in Quran seven times only as a "Purda". The word "Khimar" is not found in Quran, but it is as per a "Hadith", which seeks Arab Muslim women to cover their bosoms, to distinguish her from a slave woman —"———-Sh. Arif Mohammad Khan, Governor of Kerala and ex-Union Minister of State for Home.  
In the state of Karnataka in India, a controversy has arisen due to the wearing of 'Hijab' by some Muslim girl students of a Government College for Women in Udupi. It should not be the concern of anyone as to what another person dresses. The Constitution of India provides this religious freedom on the dress to all its citizens. It is pointed out that Sikh students wear turbans in school and colleges. Therefore, why should one object to a Muslim girl student wearing a Hijab? Herein lies a catch!
Should any religion's open display be allowed in an institute directly under constitutional authority, professing "Secularism"? Should it let "free for all" religious display negating the very principle of "secularism"? Doesn't it justify the accusation that India practices "pseudo – Secularism"? I leave these questions to the legal minds of India to answer.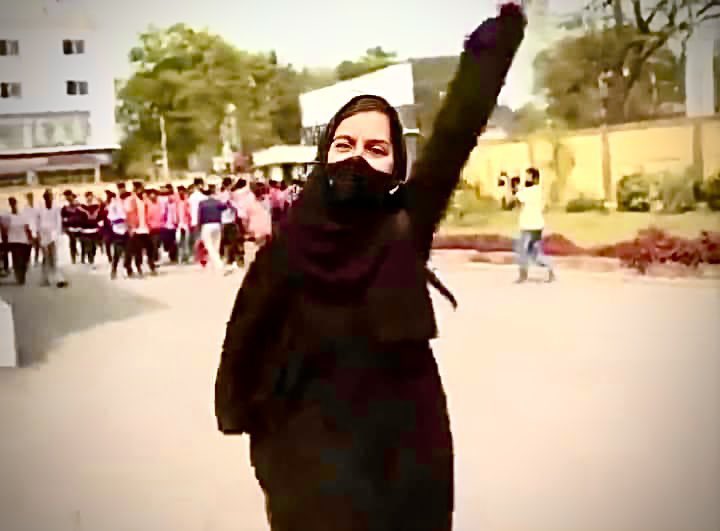 The best argument against wearing a Hijab or a headscarf is that it was a need for standard uniforms for schools and colleges. Some others profess that schools/ colleges were education centres and not religious centres. They further argue that such a practice would lead to communal tensions on college campuses. This was evident when some Hindu students in Udupi wore saffron Shawls and cap to counter the wearing of "Hijab" by Muslim Students.
Some also question if the students come to college to learn or to demonstrate their religious identity? Such a deliberate assertion. Some argue that is an attempt to provoke other religions, create a confrontational situation, and thus spark communal riots. The way political parties have jumped into the fray, there is certainly an attempt to add fuel to the fire.
A confrontationist situation had almost arisen when a Muslim Girl rode a motorbike and shouted "Allah Hu Akbar"! This was a provocation, and the other side responded with "Jai Shri Ram". Definitely, there is an attempt to engineer communal tension and polarise society.
Why has such a volatile situation arisen? Was this practice there in the past? College administration and Government sources reveal that there was no practice of wearing a Hijab by Muslim girls for the last 17 years. Why has it suddenly become a religious issue for the girls? There is definitely some Muslim fundamentalist organisations behind this. Some point fingers at the organisation called PFI (Peoples Foundation of India), and it's subsidiary CFI (Campus Foundation of India). Udupi College administration has claimed that there was an international conspiracy. It has sought an investigation by NIA (National investigations Agency).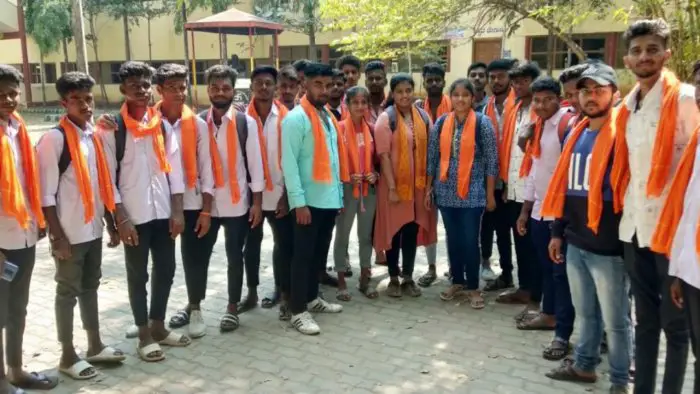 All said and done, what do the Indian Muslim women want? While Muslim women in countries like Afghanistan, Syria and Iraq agitate against such medieval practices, do Indian Muslim women want to pursue these traditions, which definitely encroach upon their freedom and liberty? Look at how rigid Muslim countries, like Saudi Arabia and UAE,  are ridding their women of such practices. But the Indian Muslim girls are being brainwashed to become prisoners of redundant practices of a modern world.
A strange argument of religious freedom is thrown up to show the legitimacy of wearing a Hijab in the centres of learning. Religious freedom or so called "fundamental Right" is to be practised outside the college campus and not where the focus is to learn and get educated. Sh Arif Mohammed Khan equates College / School uniform with the Army/police uniforms, which cannot have religious connotations. He asserts that a student on the college campus was like a police/army person on duty, and as such, one must confine oneself to a prescribed uniform. If the purpose is to gain religious education, then it is better to join "Madrassas" (Muslim religious seminaries) for such an education.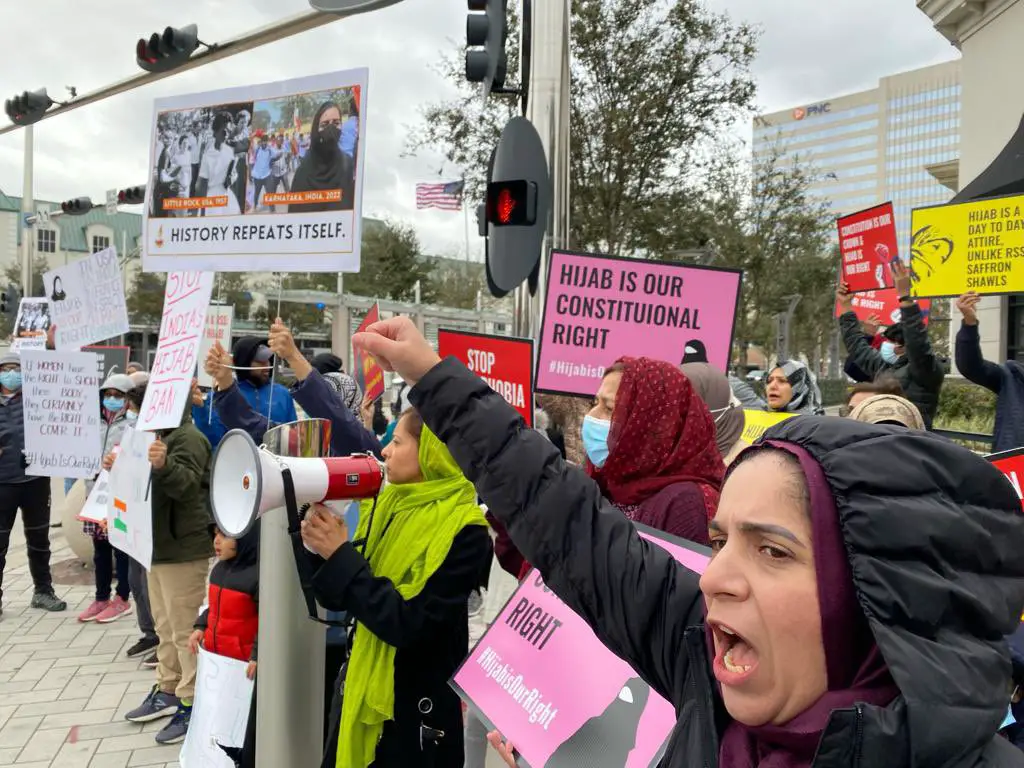 Hijab has really created controversy, and it would have serious repercussions on the nation's internal stability. It is none of my concern if Muslim Girls/women want to live in medieval times. But their open assertion of religious affinity in a secular institute does cause concern. Their open defiance of college rules on "dress code" is a challenge to Government authority. This has spread to other communities. There would be no end to such fissiparous activities by others. Such agitations would unleash the process of fission of India. Should it be allowed?
As of now, the Hijab controversy has spread to many other parts of the country. It has the same ramifications as had Anti – CAA protests at Shaheen Bagh and Delhi communal riots in February 2020. It may acquire the menacing shape of Farmers agitation of 2020-21. It leaves no doubt that foreign money and agencies are involved in creating such controversies. India got to wake up and be alert to such events endangering National security.
The nation needs to worry more about such agitations manifesting into "White Collar Terrorism", threatening its integrity. It is the curse of modern democracies that "White Collar Terrorists" roam freely under the banner of freedom, liberty and secularism. They exploit its soft legal system of democracy and spread venom into the political system.   Defiance on laid down rules and laws take the form of open rebellion to undermine the authority of the democratic government. This is what is happening in the name of "Hijab". And this was what had happened in the case of Farmers agitation and Anti – CAA protests.
Threats to Supreme Court lawyers handling breach in the security of Prime Minister Narender Modi aborted visit to Ferozepur in January 2022 indicate how serious the threat to national security. Time for the national security apparatus to watch such "Hijab" type agitations seriously and take appropriate action. These are the reflections of "white Collar Terrorism" rampant in India. Their intrigues and guiles go unchecked. They cleverly exploit the open-ended provisions of the Indian Constitution. Its facade of fundamental rights is their biggest asset. Unshackled Liberty, freedom and an immature Democracy are their indomitable weapons. Some even call India not a nation but a "union of states". No wonder India is openly abused, and "Tukde Tukde" gangs roam freely! India ought to rise above the politicisation of its cleavages.