Plane maker Hindustan Aeronautics Limited (HAL) today handed over three Advanced Light Helicopter (ALH Mk III) to Indian Navy and two ALHs to Indian Coast Guard as part of its 16 ALHs contract at the ongoing Aero India 2021. The ALH Mk III is fitted with a state-of-the-art Glass cockpit and powerful Shakti engine.
"The remaining helicopters from the contract are under various stages of production, flight tests and we plan to deliver all the helicopters within the contract delivery schedules despite production slowdown due to COVID restrictions" said R Madhavan HAL CMD.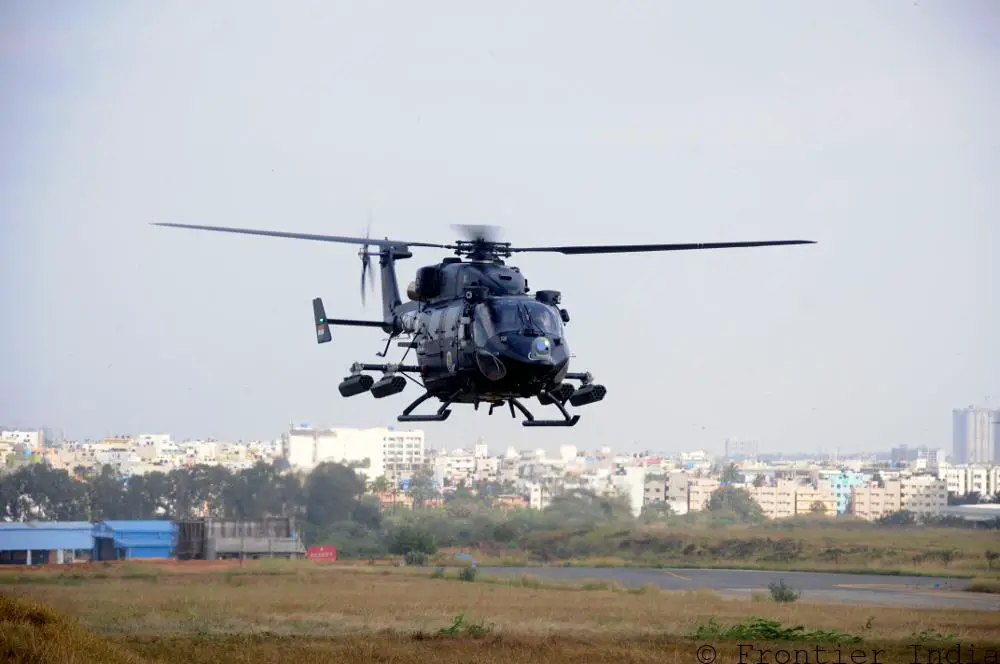 The contract involves integration of 19 major systems with the existing ALH MK III that include IFF MKXII & ATC Xpdr with ADS-B Out, V/UHF Communication System, Traffic Alert and Collision Avoidance (TCAS-I), SAR Homer system, Automatic Deployable Emergency Locator Transmitter (ADELT), Loud Hailer, Radio altimeter, Rescue Basket, Medical Intensive Care Unit (MICU), IADS System, AFCS, Digital Video Recording System (SSDVR), Automatic Identification System (AIS), High Intensity Search Light (HISL), Pressure Refueling System, Control grips, EO POD Rev III, Surveillance Radar System and 12.7 mm Gun system.
The Army variant of the HAL's Light Utility Helicopter (LUH) has received the Initial Operational Clearance (IOC) for the Indian Army from CEMILAC. HAL is currently in the phase of integrating and flight-testing mission role equipment on LUH. 
"All certification activities like Ground testing, Ground Test Vehicle endurance runs, system testing, Flight testing, including hot weather trials, cold weather trials, sea level trials and hot weather high altitude trials have been completed. Based on the flight trials carried out, all PJSQR requirements for basic helicopter certification have been complied satisfactorily," states the HAL release.
The LUH is a 3-ton class new generation single engine helicopter indigenously designed and developed by the Rotary Wing Research and Design Centre of HAL with features suitable for operations in the diverse operating conditions unique to India. The LUH will replace the ageing fleet of Cheetah and Chetak helicopters operated by the Services.
The LUH is powered by a single turbo shaft engine Ardiden 1U from Safran Helicopter Engine (SHE), France with adequate power margins to accomplish high altitude missions in Himalayas with ease. LUH is equipped with Smart Cockpit Display System (Glass Cockpit), state-of-the-art HUMS (Health & Usage Monitoring System) and is designed for various utilities and armed roles.