INS Nireekshak, a diving support vessel of the Indian Navy, is assisting the Mauritius authorities by locating a sunken tug called 'Sir Gaëtan Duval' which was assisting the oil tanker MV Wakashio. The Search and Rescue (SAR) efforts, underwater filming for damage assessment has begun and four 1 tonne concrete blocks have been placed near the tug to help pollution response actions.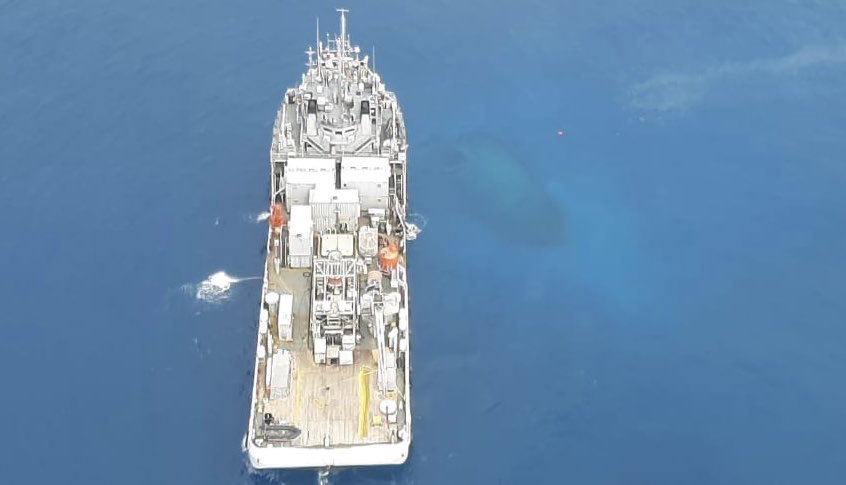 The 100,000-tonne Japanese-owned bulk carrier MV Wakashio, believed to have been carrying 4,000 tonnes of oil, ran aground on a coral reef off the Indian Ocean island on 25 July. The ship has leaked an estimated 1,000 tonnes of heavy oil into a pristine lagoon.
The Mauritian Port Authority tug Sir Gaëtan Duval had collided with the barge it was towing. The barge, L'Ami Constant, is owned by Mauritian maritime services company, Taylor Smith.  Two of the crew of eight are confirmed dead.
The tug sank in Poudre d'Or, which is a protected fishing reserve.