Iran on 19th November unveiled a multifunctional warship named Shahid Roudaki which the Iranian News Agency IRNA termed as 'ocean-going, aircraft carrier warship'. Shahid Roudaki has been inducted into the Islamic Revolution Guards Corps Navy (IRGC). The multifunctional vessel is capable of giving logistical support for jet fighters, aircraft, drones and missile systems, adds the release.  The ship sports a pennant number 1 (L-110-1).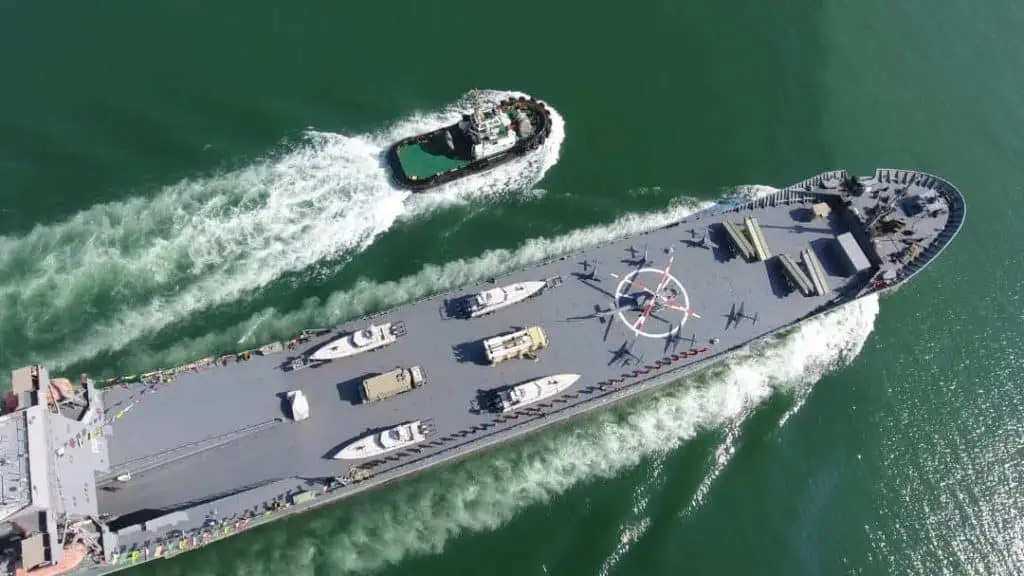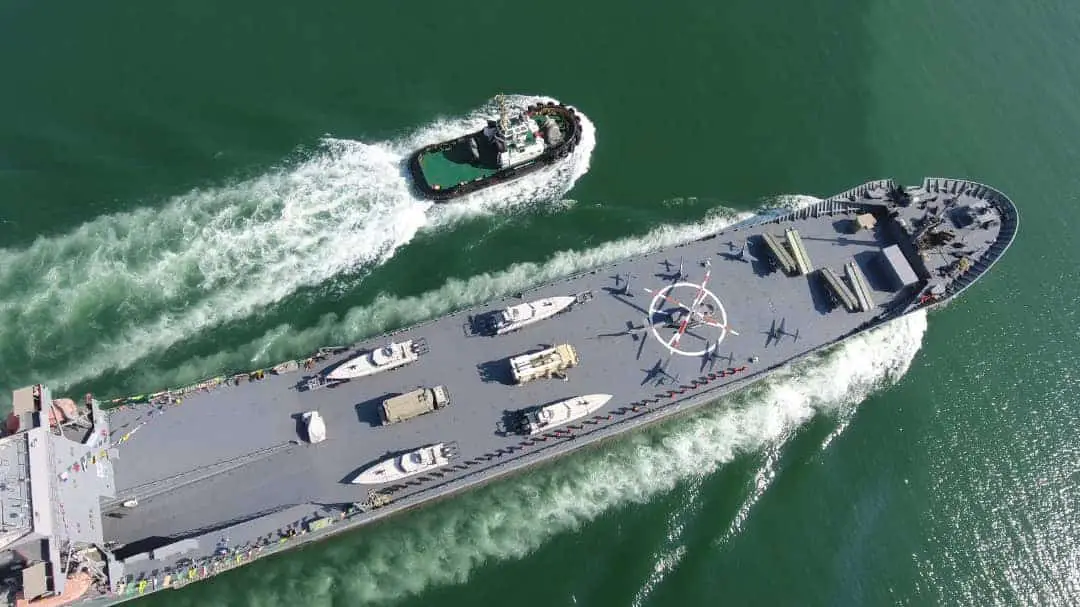 As per Sepah News (IRGS mouthpiece) it is a heavy combat, intelligence and support ship and refers to it as a 'mobile naval city'. The multi-purpose and long-range vessel is capable of carrying and operating various types of Unmanned Air Vehicles (UAV), missiles and helicopters. Shahid Roudaki has a weight of 12,000 tons, a length of 150 meters and a width of 22 meters. As per the website, it sports a three-dimensional fuzzy array radar, surface-to-surface missiles, surface-to-air missiles, highly advanced integrated warfare systems and the 3rd of Khordad missile system.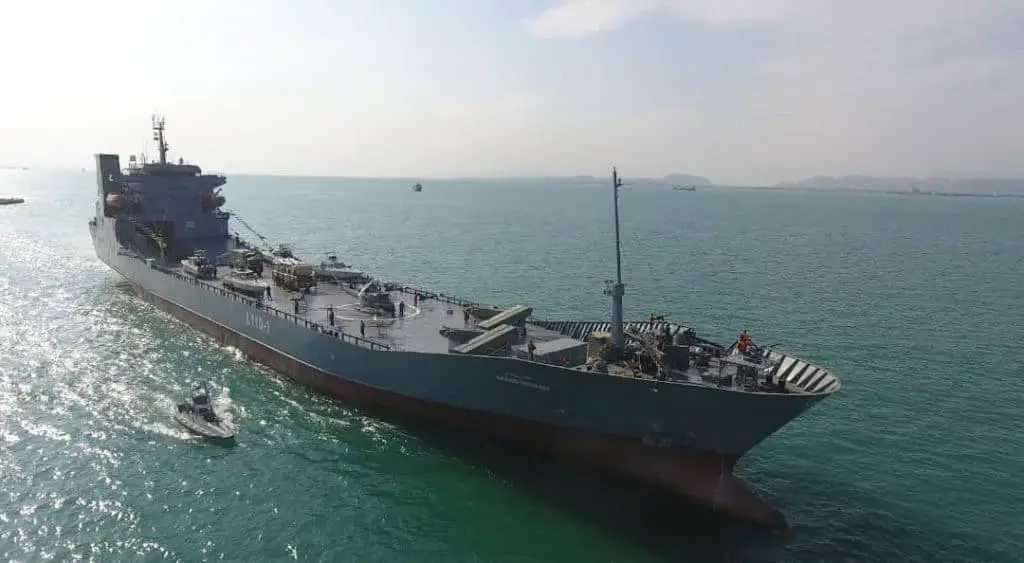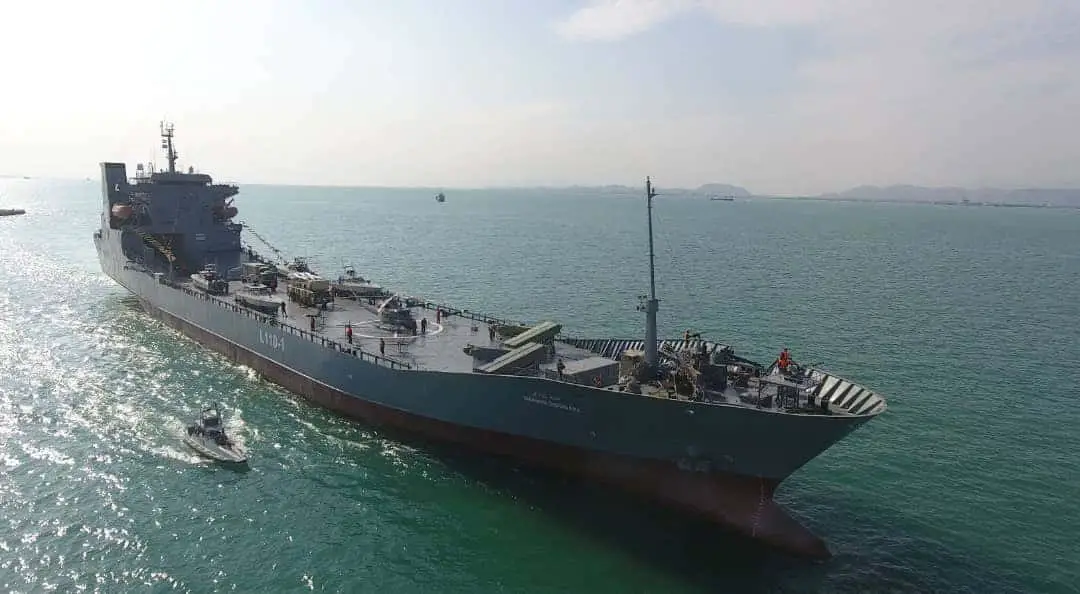 In terms of dimension, Shahid Roudaki is similar to Royal Thai Navy aircraft carrier HTMS Chakri Naruebet. The induction images show the presence of speed boats and helicopters on board but not the UAVs. The ship can operate Vertical Takeoff and Landing (VTOL) UAVs like the Sepehr UAV,  Hodhod-3, Hodhod-4, Roham UAV and Nazer UAV which are primarily reconnaissance assets.