India is preparing to supply Pinaka multiple launch rocket systems to Armenia, a nation grappling with Azerbaijan for ownership of the disputed Nagorno-Karabakh region. On Tuesday, India urged that the "aggressor side" (in reference to Azerbaijan) "immediately halt hostilities" and that bilateral problems be handled via diplomacy and negotiation.
On September 13, when fighting between the two sides broke out, Azerbaijan gained backing from its old friends and backers, Turkey and Israel.
With Russia in no position to equip Armenia, which was traditionally one of its closest allies, India appears to have stepped in as the weapons supplier. Iran shares a border with Armenia and Azerbaijan, which complicates matters. The longstanding antagonist of Israel has warned Azerbaijan that its border with Armenia is a red line. The loss of its geographical border with Armenia may deprive Iran of its transit role linking Turkey or Nakhichevan to Azerbaijan and open the way for pan-Turkic ambitions and NATO's expansion. This conflict brings together the weapon sales ambitions of India, Russia, Iran, Israel and Turkey.
The Economic Times newspaper (Frontier India cannot vouch for the authenticity of the news) says Yerevan spent $244.7 million on purchasing weapons from India. According to the publication, contracts for the supply of armaments were concluded in early September. In addition to Pinaka, the supply will also include anti-tank missiles and ammunition, but there are no details yet. The bulk of the weapons being supplied is expected to be of Soviet/Russian origin. This is not the first time Armenia has bought weapons from India; in 2020, Yerevan received four ground-based radar stations, Swathi Weapon Locating Radar (WLR), for detecting artillery positions.
In another article, the same newspaper wrote that Armenia had placed orders for four Pinaka MLRS batteries – two batteries to be delivered initially, and the balance two will be delivered later. One battery of the Pinaka system consists of six launch vehicles, loader systems, radar, and linkages to network-based devices, as well as a command post. In the near future, Amenia will also receive several new extended-range rockets and guided missiles for Pinaka developed for the Indian Army. Several Western Asian nations and Southeast Asian military forces wanting to improve their firepower are also interested in this Indian-developed technology.
Private companies are fulfilling the order as they have faster delivery times. Private sector companies partnering with the Indian Defense Research and Development Organization (DRDO) – Larsen & Toubro, Tata Defense, and Economic Explosives Limited – have established production lines to manufacture Pinaka systems, which are supplied in complete sets to the Indian armed forces. In addition to the four regiments of this MLRS that are now in service, these companies are fulfilling orders for six regimental Pinaka MLRS kits for the Indian Army. As part of the wider artillery modernization plans of the Indian Army, just 22 MLRS units are needed. The six regimental Pinaka MLRS kits bought by the Indian Army comprise 114 combat vehicle launchers, an automated fire control system, and 45 command posts, with more than 70% of the program's components manufactured domestically. Indian businesses are well positioned to provide Pinaka systems to Armenia within a year due to the Army's current order.
Pinaka multi-barrel rocket launcher (MBRL) 
The Indian 214-mm all-weather MBRL Pinaka is designed to destroy enemy personnel, light armoured vehicles and enemy defences and the remote deployment of anti-personnel and anti-tank minefields. The development of this MLRS began in 1983, and in 1999 it was accepted by the Indian Army. It was upgraded in 2018, allowing it to fire precision munitions up to 70 kilometres away. In the basic version, the range was 40 kilometres.
The Pinaka MLRS kit includes a combat vehicle, a transport vehicle, a transport-loading vehicle and a command post vehicle. The artillery part of the system, located in the rear of the combat vehicle, is two packs of 6 tubular guides. In addition, the artillery unit features an electromechanical elevation and elevation guidance drive.
The combat vehicle is outfitted with fully-automated contemporary fire control systems, topographic references to the terrain, and infrared night vision sensors. A complete salvo from the MLRS takes about 48 seconds. The combat vehicle is recharged in 15 minutes with the aid of the transport-loading vehicle.
Pinaka MBRL is intended to launch many kinds of warheads and fuzes from a multi-tube launcher. There are HMX (high-explosive fragmentation), cluster munition–incendiary, anti-personnel, anti-tank, and mine-laying warheads. The two pods holding six rockets can neutralize about 700 x 500 m of area.
Israeli 'kamikaze' drones to meet Pinaka MBRL
It is widely known that Israel supplies the Azerbaijani Army with more than 60 per cent of its weapons. On the other hand, Israel buys most of its oil from Azerbaijan. The widespread use of Israeli drones for various purposes has become one of the main reasons for the successful operations of the Azerbaijani Army against the Armenian Army.
Armenia has repeatedly protested to Israel over the supply of weapons to Azerbaijan, especially regarding the sale of strike-reconnaissance UAVs of the HAROP model, which India also uses.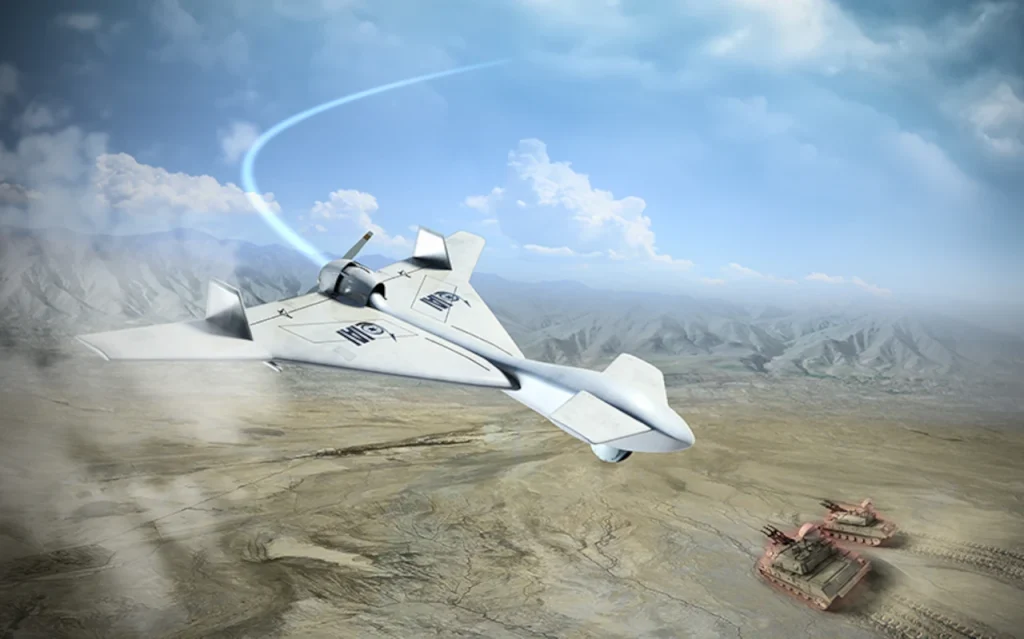 IAI is the manufacturer of this drone. After locating its target, the drone transforms into a homing missile. This model is used to eliminate opposing air defences. The drone can patrol the region for an extended period and destroy ground targets.
Judging by the videos uploaded by Azerbaijanis, HAROP has dozens of destroyed enemy targets on its combat account, including armoured vehicles, anti-aircraft missile systems, enemy command and control centres, and storage sites for military equipment and ammunition.
Israeli "kamikaze drones", which, upon detecting a target, attack it like a rocket, managed to suppress older S-300 batteries and Grad multiple launch rocket systems.
Drones operating at low altitudes became practically invulnerable to Armenian air defense systems. They penetrated deep into enemy territory, destroying strategic targets. In mountainous terrain, this mobility proved to be an important advantage.
In trying to detect strike drones, the Armenian military had to use radar. Their signal brought unmanned aircraft to air defense batteries, which were then destroyed.
If the conflict between the two sides resumes when Pinaka MBRL is in Armenian service, Israeli HAROP drones will face a worthy challenge. For records, neither Israeli HAROP drones nor Azerbaijani drones have been able to destroy Armenian Swati radars.