The Indian Space Research Organisation (ISRO) on 14th July announced the successful conclusion of its third long-duration hot test of the liquid-propellant Vikas engine for the country's first manned mission to space, the Gaganyaan programme. The engine is being qualified for the core L110 liquid stage of the GSLV Mk III launch vehicle.
"The engine was fired for a duration of 240 seconds at the engine test facility of ISRO Propulsion Complex (IPRC), Mahendragiri in Tamil Nadu. The performance of the engine met the test objectives and the engine parameters closely matched the predictions during the entire duration of the test", the statement said.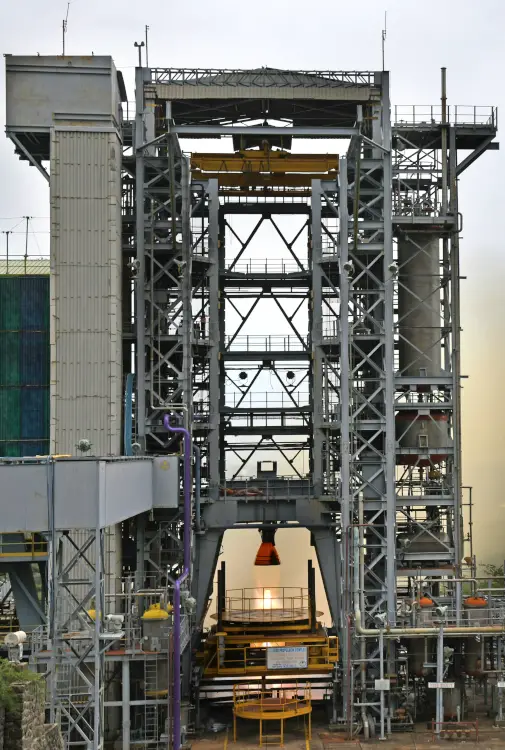 ISRO has planned to send two uncrewed flights to test end-to-end capacity for Gaganyaan mission. The first flight deadline is December and ISRO is racing against time to launch the mission as the COVID-19 lockdown has drastically affected the schedule.
The mission aims to demonstrate ISRO's capability to send humans to low-earth orbit onboard an Indian launch vehicle and bring them back to Earth. Four Indian candidates for this mission have already undergone generic space flight training in Russia for the mission.
The first unmanned mission is planned for December 2021 and the second unmanned one in 2022-23, followed by a human spaceflight demonstration. In 2018, India formally announced the mission.