Japan revealed a new national security strategy on Friday that represents the country's most significant military buildup since World War II, increasing its defence budget and departing from its pacifist constitution in response to rising threats from regional competitors.
In an early evening televised address, Prime Minister Fumio Kishida announced that the government had approved three security documents – the National Defense Strategy, the National Security Strategy (NSS), and the Defense Force Development Plan – to bolster Japan's defence capabilities amid a deteriorating security climate.
Kishida stated that the new measures include provisions that would enable Japan to possess "counter strike capabilities," or the ability to directly attack the territory of another country in an emergency and under certain conditions.
Long range missiles
According to the paper, Japan plans to acquire up to 500 Tomahawk cruise missiles manufactured in the United States by the end of fiscal 2027. The acquisition of Tomahawks would bolster Japan's efforts to increase the range of its indigenous Type-12 surface-to-ship missile. However, acquiring U.S. weapons with a range of 1,250 kilometres (775 miles) would expedite Tokyo's acquisition of a retaliation capability.  Local newspaper  Yomiuri said that the Defense Ministry was aiming for a maximum of 500 Tomahawks, but that number may alter based on U.S. manufacturing capacity and other variables.
Raising Defence Budget
According to Defense Minister Yasutaka Hamada, the Prime Minister asked his defence and finance ministers in early December to raise Japan's defence expenditure to 2% of the current GDP by 2027.
Japan is bending the interpretation of its post-World War II constitution, which stipulates that its Self-Defense Forces can only be employed for what their name implies: safeguarding the Japanese territory to justify its current defence projects. However, Tokyo faces its most dangerous security situation in decades.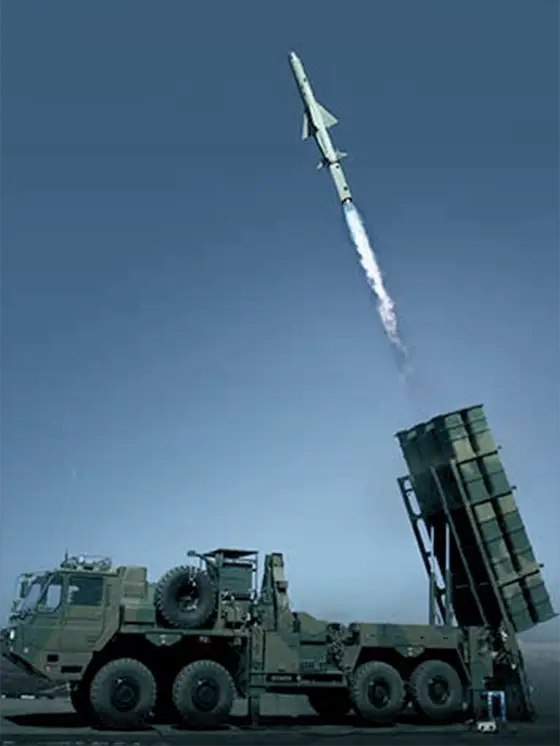 Threats from China, North Korea and Russia
Japan views one of its rivals, China, as its "greatest strategic threat" in light of its defence revamp.
China has been building up its naval and aviation capabilities in locations adjacent to Japan while claiming sovereignty over the uninhabited Japanese-controlled Senkaku Islands in the Sea of Japan, often known as the East Sea.
China has made regular incursions near the islands, which it refers to as the Diaoyus, while Japan scrambles fighter jets practically daily in reaction to Chinese aircraft approaching its airspace.
Meanwhile, China has increased its military pressure on Taiwan, the self-governed island whose security, according to Japanese authorities, is important to Japan's security. In August, in response to the arrival of U.S. House Speaker Nancy Pelosi to Taiwan, Beijing launched five missiles that landed in Japan's exclusive economic zone near Taiwan.
Japan has been observing the development of North Korea's missile arsenal from its western vantage point. Pyongyang has conducted 34 missile tests this year, including launching one over Japan for the first time in five years in October, an act Kishida deemed "outrageous."
Since the commencement of the conflict in Ukraine, a Russian buildup on islands to the north of Japan and bellicose language from Moscow have increased Tokyo's concern that it may need to protect its territories from multiple threats simultaneously.
Japanese Missile Defence is not enough
Japan is considered to have one of the most advanced and strong militaries in the world, yet its arsenal is geared to hit foes near its islands. 
According to Japan's Self-Defense Force authorities, the country's current missile defence systems cannot engage an incoming target until it is within a range of approximately 50 kilometres (50 kilometres). Meanwhile, China possesses missiles that can be launched from various jets from as far as 186 miles away (300 kilometres).
Tokyo asserts that any new long-range weaponry it acquires would not be "first strike" weapons but would only be employed if Japan were attacked first.