Amid severe criticisms, U.S. President Joe Biden claimed he raised the issue of the "outrageous" killing of journalist Jamal Khashoggi in his meeting today with Saudi Crown Prince Mohammed bin Salman.
Biden travelled to Saudi Arabia on Friday and met Crown Prince Mohammed bin Salman Al Saud there.
"I've said very frankly that for an American president to be silent on a human rights issue goes against our nature and my nature," Biden said. "I will always stand up for our values," he said.
U.S. intelligence has linked the prince to the 2018 murder of Saudi Washington Post journalist Jamal Khashoggi in Turkey.
Biden said the de facto leader of Saudi Arabia "basically said he's not personally responsible for this." "I've shown that I think it is," the U.S. president said.
During the election campaign, Biden promised to turn Saudi Arabia into a "rogue country" for the incident with Khashoggi, and before the visit, the White House not only promised to raise the issue of murder and human rights issues with the leadership of the kingdom but stated that it did not plan negotiations between the president the USA and crown prince.
Against this backdrop, Biden's warm welcome to the Crown Prince drew sharp criticism in Biden's homeland. "I don't regret anything I said," the U.S. president repeated to reporters.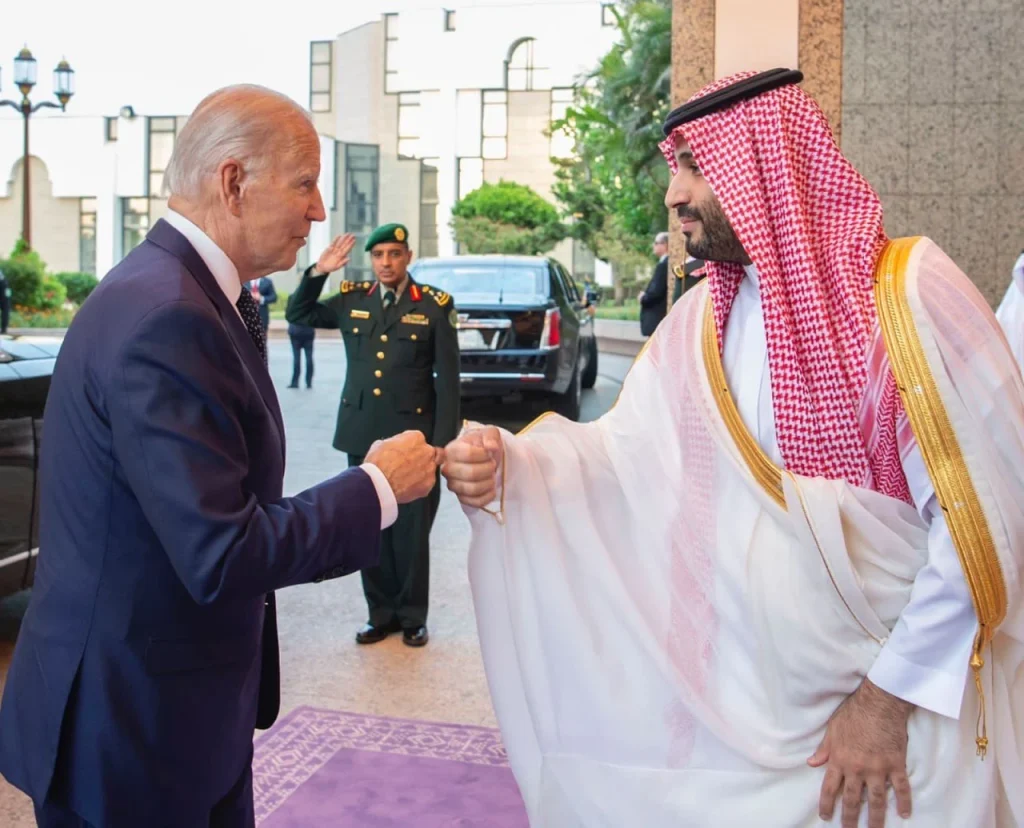 Biden laughed, commenting on his exchange of fist touches with the crown prince, a gesture that has become analogous to a handshake due to the coronavirus pandemic. "What a stupid question; how can I be sure of anything," the U.S. president said when asked if he was sure that an incident similar to the Khashoggi murder would not happen again.
"I just made it clear that if something like this happens again, they will have to respond and do much more," the U.S. president said in response to criticism. "I don't know why you are all so surprised by my reaction; no one ever questions that I mean exactly what I say because I sometimes say what I mean," Biden concluded.
Biden also announced that U.S. peacekeepers would leave the Red Sea island of Tiran by the end of the year. He said this was agreed upon during a "good series of meetings" he had in Jeddah.