The Indian Army has deployed the first-ever regiment of the K9-Vajra self-propelled howitzer in the forward areas in Ladakh along the LAC with China, said the Army chief Gen MM Naravane.
In 2017, an order for 100 units of K9-Vajra was given to Larsen and Toubro by the Indian Ministry of Defence. With technology transfer from South Korean defence major Hanwha Defense, the K9 Vajra is an Indianised version of the K9 Thunder and can strike around 50 km. The Armoured Systems Complex of the company was responsible for the adaption of the K9 Thunder for the Indian conditions.
The contract involved the delivery of 100 such systems in 42 months. On 18th February, the 100th K9 Vajra tracked self-propelled howitzer was delivered by the company, thereby completing the contract awarded in May 2017 ahead of schedule.
The initial ten units of these guns were imported from Hanwha Techwin of South Korea in an incompletely disassembled kit – and were assembled by the company in India.
All about the K9-Vajra 
Although the 155 mm cannon is based on the South Korean K9 Thunder, 14 critical systems were replaced with indigenous systems at the field trial stage.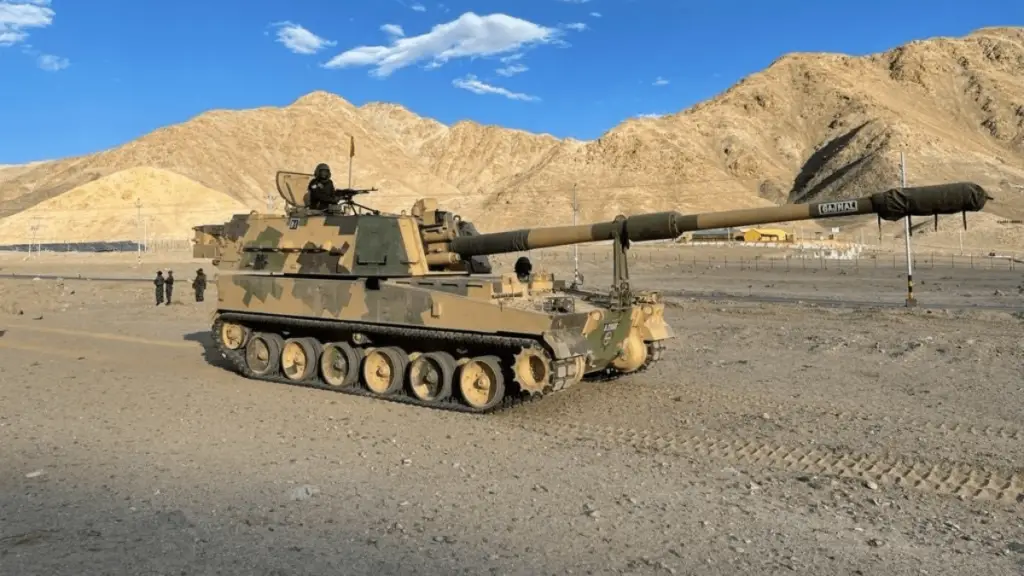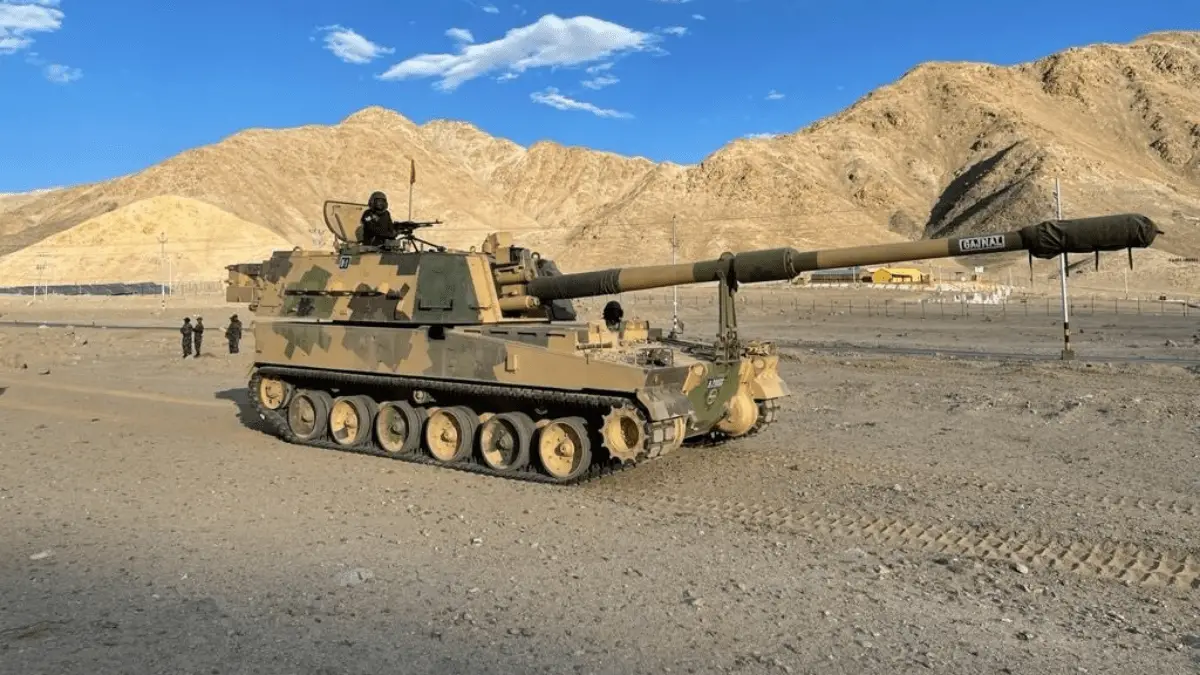 Weighing around 50 tonnes, the gun can fire 47kg shells ranging from 18 to 52 km. The gun is equipped with a powerful engine providing it with a speed of 67 kmph. The howitzer can turn around at zero radius, which means that it can turn around at the same place where it is standing. A fire technology system along with major electronics and enhancements are also made in the guns.
Light Tank Vajra
The action of Chinese troops on the Line of Actual Control (LAC) of eastern Ladakh in the previous year has put the Indian Army on an alert ever since.
While India is currently operating the T-72 and T-90 tanks, the Indian Army was internally looking forward to having a light tank earlier this year, which could come in handy in situations similar to the Ladakh stand-off. Keeping this in view, a report stated that the Defence Research and Development Organisation (DRDO) and the L&T were in talks to possibly convert the K9-Vajra into light or medium-weight tank that could be used in mountain regions.
According to defence sources, the intentions were to replace the heavy 155 mm gun with a 105 mm or 120 mm gun, thereby reducing its weight drastically as the design of the turret also changes. Further weight-reducing technology and material were said to be used, which possibly brings down the weight of the howitzer by at least 10 tonnes. This means that the Vajra tank can come down to a weight of around 30 tonnes, making it capable of being deployed in the mountain regions.