Stephen king's adaptation 'Salem's Lot' has found its lead in actor Lewis Pullman, son of Hollywood veteran actor Bill Pullman. The actor will feature in the lead role in the upcoming adaptation of Stephen King's 1975 novel.
The project comes from New Line Cinema, and the movie will be written and directed by Gary Dauberman. He had previously co-written both IT films and made his directorial debut with Annabelle Comes Home.
Salem's Lot centres around Ben Mears, a writer suffering from writer's block. To find inspiration for his recent novel, he returns to his hometown of Jerusalem's Lot, set in Maine. However, he discovers that a mysterious man has been turning the residents of the quiet town into blood-thirsty vampires. Ben and a group of residents have to band together to stop the ancient evil slowly destroying their town.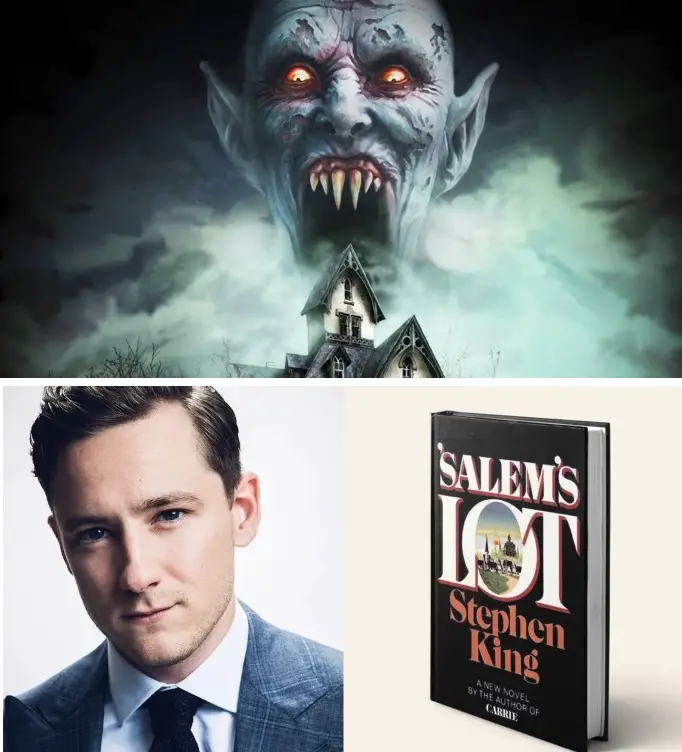 Lewis Pullman, who played key roles in The Strangers: Prey at Night and Bad Times at the El Royale, has been cast as the struggling author.
The book was published in 1975 and is Stephen King's second published novel. In 1979, a two-part television adaptation was made with actor David Soul playing the protagonist, Ben Mears. A sequel to the mini-series was made in 1987, called Return to Salem's Lot, and a new mini-series starring Rob Lowe was made in 2004.
The new feature version of the book was announced in 2019, with Annabelle Comes Home director, Gary Dauberman, set to direct the new adaptation.
Currently, Lewis Pullman is the only confirmed cast member of the film, although more are expected to be revealed soon. 'Salem's Lot' currently does not have a release date.