MMA, Mixed Martial Arts are growing bigger and bigger each day and has established an important place in India and Indian Sports. For some, it's a show of brute strength, and for some, it's a sacred practice to achieve discipline in life. Some see it as a source of entertainment, and for some, the sport is their life. 
But often, both the sport of MMA and MMA fighters are misinterpreted and misunderstood by people. Why do two grown individuals lock themselves up in a cage and beat each other? Why is the sport getting more and more hype each day? Why do people speak so highly of MMA fighters? 
To explore answers to these questions, Frontier India News Network spoke with Pratik Yashwant Patil, a 21-year-old Mumbai based MMA fighter on his way to make it big. Pratik took up Karate when he was just six years old, and from then, he has never looked back on Combat Sports. He started training for MMA in January 2019 and has played in numerous bouts. 
Following are excerpts from the conversation:
Q 1. What is the one best thing about MMA, and what's the one worst thing about the sport?
Ans: The best thing will be, firstly, that you learn a lot in MMA. Because MMA is what? It's a combination of any and every martial art and fighting style worldwide, all combat sports. Here you will learn wrestling, boxing, Brazilian Jiu-Jitsu. Top that off with strength training, agility and flexibility training and conditioning if you're training to compete. So there is a LOT to learn. Secondly, any combat sport will teach you the best thing is Respect and Discipline. That's a major part of the sport. It disciplines you inside the ring and outside in your day to day life. You learn to respect your opponent, you learn to respect people, you learn to respect time, you learn to respect, and that's a big win for anyone. The one worst thing about the sport is, I'll say, the injuries. MMA is a hard combat sport, unlike Karate and Taekwondo. MMA has very brutal strikes and chokes, leading to injuries during fights and during training. MMA has a really high-intensity training routine. People get hurt during our grappling training, dislocate their shoulders, or pass out from a choke. So the sport is no joke. You can minimise them, you can recover fast, but you can't avoid them.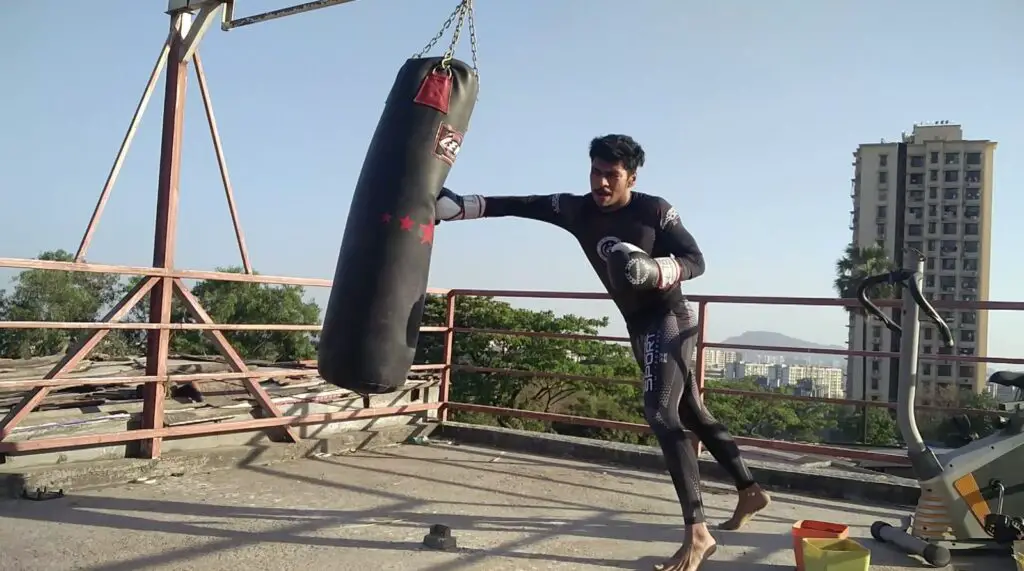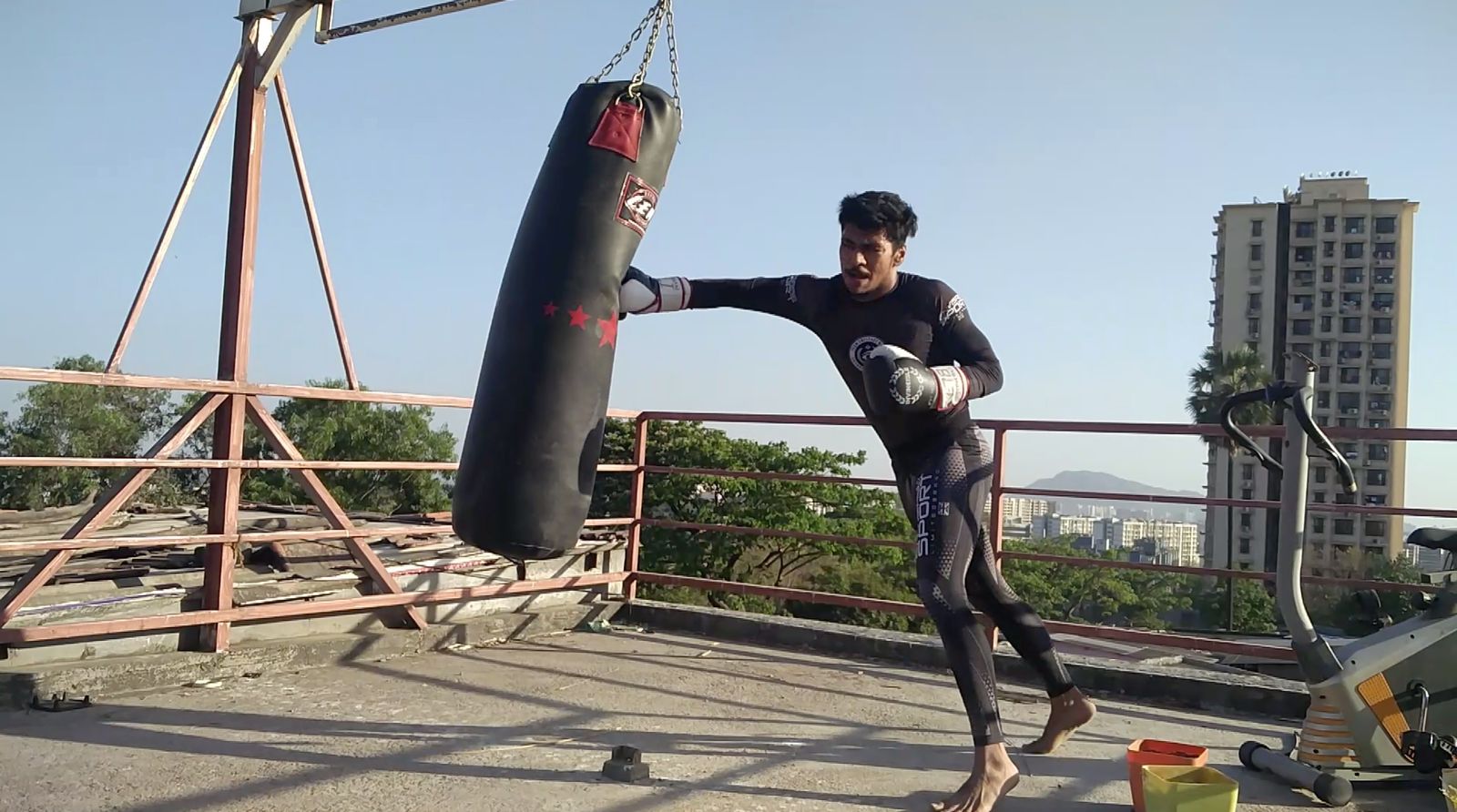 Q 2. What does it feel to be inside the cage? What goes on in mind? Share your experience.  
Ans: A lot of people ask me this. Like "How does it feel in the ring?" or "What comes to your mind when you step in?" and questions like these. It's hectic for one part because there are speakers blaring music, the commentators and the audience screaming! That's a lot! And at the same time, you have to listen to your coach too. But once the bell rings, you only see one thing, and that's your opponent. You won't hear anyone else, you won't see anyone else, and you wouldn't care about anyone else. All you will know is to fight and win. Personally, I've been competing when I was in 7th or 8th grade. I come from a Karate background, and Karate and Mixed Martial Arts are two completely different worlds. Karate is now an Olympic sport, and the Olympics says that there shouldn't be a blood fight, whereas MMA is a blood sport; that's a part of the game. I remember when I was about to go into my first MMA bout, I was talking to other veterans and my seniors about how it feels, does it really hurt? And all of them used to say the same thing, that is, to focus and to trust my training. And I used to think that they were just saying that to make me less nervous, and I didn't really believe them, but when I stepped into the ring, I realised that I had done this before, as we had sparring sessions twice or thrice a week. The only difference was that I had to hit harder and get hit harder, so yea, I have developed a sort of immunity to it. That's my personal experience; everyone feels it a little different. 
Q 3. People often see the sport as beating someone up or simply wild fighting. Is that actually what's going on in the sportsmen's head, or is it something beyond that?
Ans: See, if you show an MMA fight to a layman, he will think that this is a road rage fight. But only someone with knowledge of the sport will see that the fights are entirely technical. They require a lot of focus, sharp judgment and very strong reflexes. And when we fight, it's nothing personal. Even when you see fighters like Conor McGregor talk trash about his opponents, he doesn't really mean those things; that's simply business. He's trying to sell tickets, is all that is. The fighter's head is focused on how capable they are and can also entertain others. 
Q 4. MMA, especially in India, is a very demanding sport. Physically, mentally and especially economically. How do you see the sport's growth in India right now and in the future?
Ans: Back in 2016 to 2018, there was this promotion, SFL, Super Fight League. It was the leading promotion in India back then. The last show was in 2018, I guess. But even that recently, the Indian audience wasn't much aware of the sport; there wasn't much understanding. But in 2019, there came Matrix Fight Night, which was organised by the Shroff Family, Tiger Shroff and Jackie Shroff. And now, they're leading the industry in India, and because of them, many people are getting into mixed martial arts, many people are getting aware of the sport and building a liking to it. The demand for the sport is increasing, just like football. The sport is getting a lot of exposure due to MFN because it's huge, and a celebrity owns it, so everyone is hyped about it. And the treatment they give to the fighters is top-notch. So because of MFN, youngsters of age 16 to 24 are all really interested in the sport and want to compete.
Many veteran fighters are getting into the sport because they see a bright future here. There has been a time when fighters saw now future for the sport in India. But now there's a lot of hype about the sport. Recently there was a beach event in Goa where they set up the ring and everything on the Beach. And yes, the sport is growing a LOT now.  
Q 5. Combat sports, among other sports, are seen as this quick money-making business where showmen boast and do all sorts of crazy things. While in reality, a lot of boxers and fighters make very little money, and if sponsors aren't involved, it's nothing. What would you comment on this?
Ans: Such was the situation about 4-5 years ago but not now. As I said, it's a growing sport. There are a lot of promoters who are paying a good amount of money to the fighters, the amount that they deserve. Though in some areas in India, promoters are taking fees from the fighters in some sports. They're charging rupees 2000-3000 per fight, whereas the fighters get nothing. But on the larger scale, promoters realise what it takes to become a professional fighter. Hence, though small, fighters have started earning, and it makes me really happy since this was a serious problem back in 2014-2018.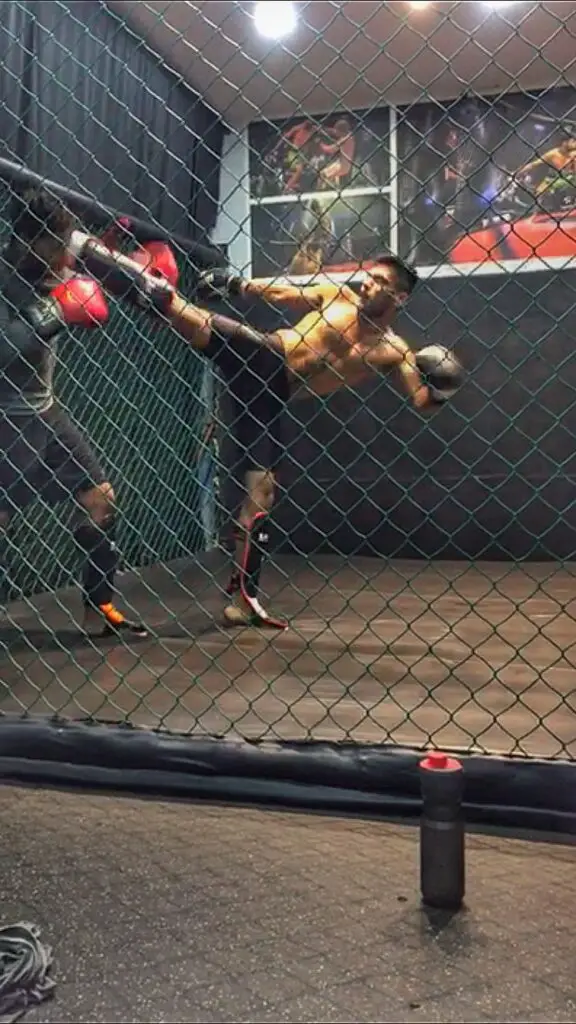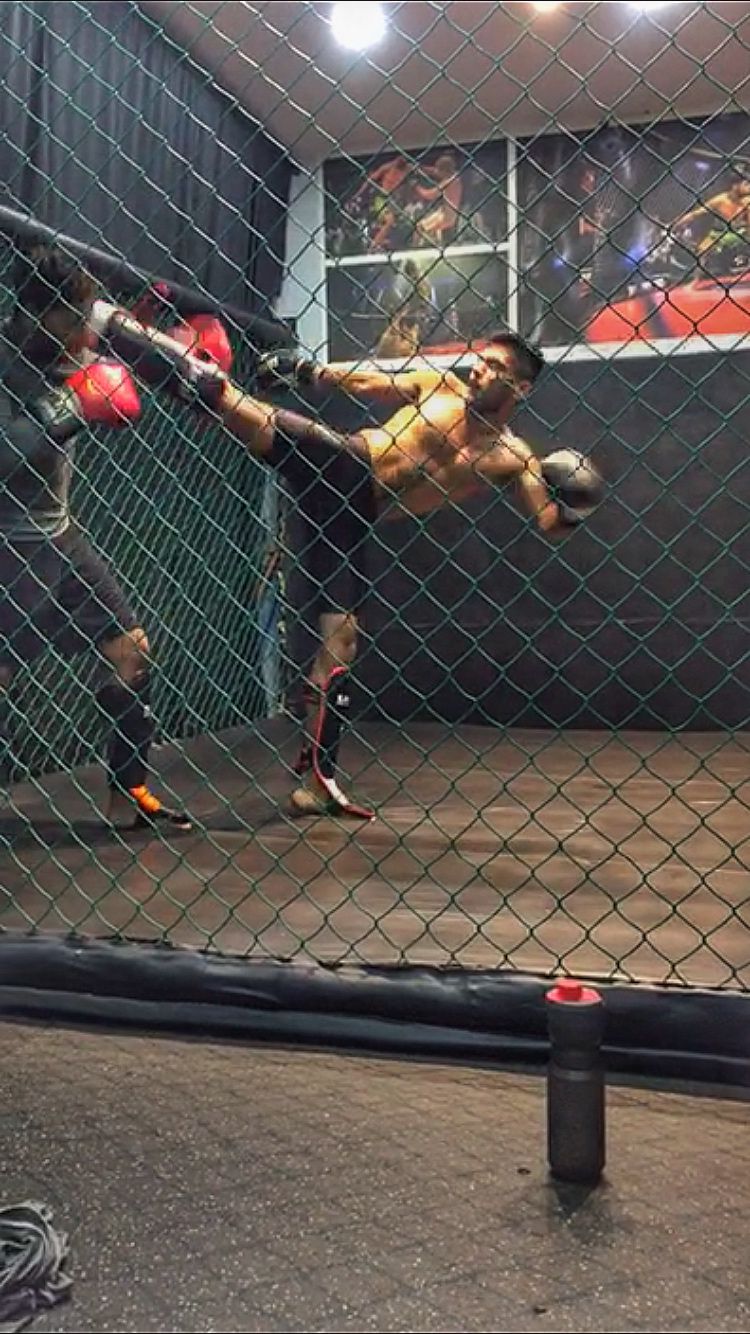 Q 6. Many experts have said that sportspersons should vlog their lives to educate and monetise them on social media. Since you have a YouTube channel, does it help fighters in their training and development for fights, daily life, and economic points of view?
Ans: Social media income is not considerable. It's pennies unless you have lakhs of subscribers. Regarding my youtube channel, I started it because I love the sport. Even when I was doing Karate, I never thought of it to be a source of income. Firstly, I'm just making these videos because I like to post YouTube videos. I've been doing this since 2015-16, but I was never consistent. I have made multiple YouTube channels in the past. But this mixed martial arts is a topic close to my heart. I love doing this. I travelled from Mumbai to Hyderabad once on a bike to cover the MNF-7 show. So that's like madness in me, and I want to spread awareness about the sport. Secondly, these vlogs help a lot of people. One subscriber once contacted me on YouTube and asked me for gym suggestions in Mumbai because he was shifting from Ahmednagar to Mumbai. I gave him the contact, and now he is currently staying in Mumbai on a PG. He has started his training, and this makes me happy that someone was inspired by my work and is now following their dream. That's the main motive of this YouTube channel to give knowledge to the people. So yes, subscribe to my channel. Haha!
Q 7. In the past, you have done the bottle cap challenge. Many people think that these are just flashy moves, and anyone can do it. What would you comment on that?
Ans: These flying kicks and flashy moves don't actually land. There's like a 1% chance that it would work in a practical fight, unless and until the opponent is a layman. These look good in Bollywood movies, on camera. The bottle cap kick that I did looks flashy on a bottle, but it has a slightly higher chance of landing than the flying butterfly kicks. You need to set it up really well with combinations, and that kick can score you a knockout. And yes, precision takes time. You have to practice a lot! This was a karate kick basically. I started practising it on my own when I saw my seniors doing it. At that time, I was a junior belt, so this kick was taught only to brown belt and black belt people. And I love this kick a lot. People might think that it's easy, but you only find out when you actually start to practice. It takes a lot of hard work, a lot of time, a lot of discipline, and a lot of focus.
Q 8. Anything you would like to address to budding mixed martial artists from India who dream of making it big? 
Ans: The first piece of advice, which should be an important priority for fighters, is finding a good coach and a good gym. If you want to make it big, you need a coach who will take you places. Some gyms and coaches are all talk and no walk. And second, very simply, WORK HARD! And you will reach great heights. Believe in yourself and be strong, both physically and mentally. And you'll find yourself standing in the hall of fame.