The Mumbai Metropolitan Region Development Authority (MMRDA) today operated the Catenary Maintenance Vehicle for the first time on its upcoming Metro Line 2A. CMV is also known as 'Tower Wagon', is used in OHE maintenance works.
"The CMV would play an important role during and after the metro trial runs, as it will be used for crucial repairing & maintenance of Catenary OHE wire lines on Metro Line 2A & Line 7. Today's CMV activity was conducted between the Kamraj & Dahisar metro stretch," said the agency in a tweet.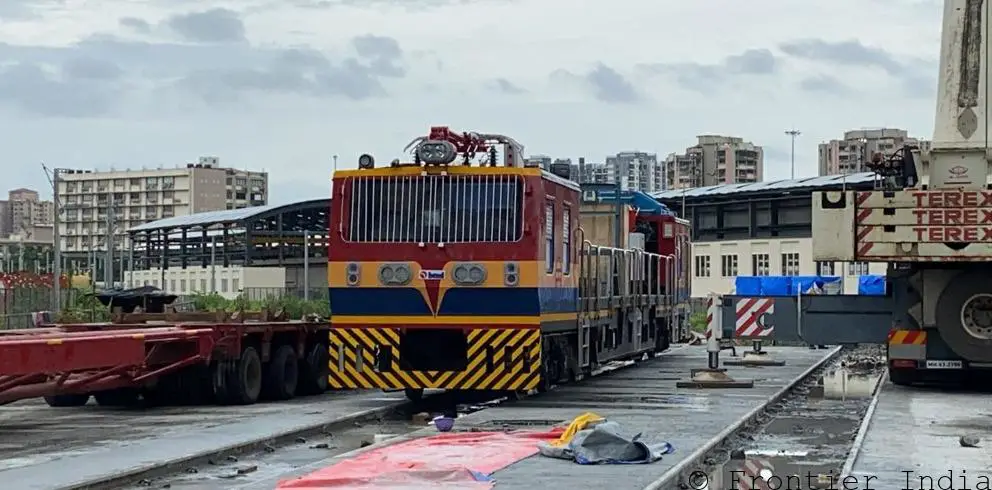 This Catenary Maintenance Vehicle's dimension are Length 21.3, width 2.9 and empty weight of 62 tons. In comparison, a metro coach has a dimension of  Length 21.8 (Traction Motor & Car), width 3.2 and empty weight of 40 tons.
Charkop depot has 18 stabling lines (16 for covered lines & 12 for open), a fully automatic wash plant, a pit jack for lifting six coaches & supporting six coupled railcars for unscheduled repairs for replacement of bogies, 24 mobile jacks & a Catenary maintenance vehicle.