The Phoenix Ghost Tactical Unmanned Aerial System, which was first heard in U.S. President Joe Biden's $800 million weapons package to Ukraine, is a matter of curiosity. 
The U.S. Department of Defense, in an April 21 statement, said the eighth delivery of defensive weapons to Ukraine includes the latest Phoenix Ghost drones.
"The military aid package includes 72 155mm howitzers and 144,000 artillery shells; 72 tactical howitzer towing vehicles; more than 121 Phoenix Ghost tactical unmanned aerial vehicles (UAVs); equipment and spare parts," the Pentagon listed the composition of the military assistance package to Ukraine.
U.S. Department of Defense (Pentagon) Spokesperson John Kirby said that Phoenix Ghost unmanned aerial vehicles, which will be given to the Ukrainian army, have begun to be developed to meet the needs of Ukraine before the Russia-Ukraine war.
The Pentagon Spokesperson's statement said the U.S. Air Force rapidly developed this weapon system for Ukraine's special needs.
"The Phoenix Ghost System was obviously under development before the invasion. The Air Force was working on it in consultation with the Ukrainians. We thought these systems would meet their needs, especially in eastern Ukraine," Kirby said.
Kirby stated that they will continue to develop this system and that these systems are designed for tactical purposes such as attacking targets and monitoring the battlefield.
The spokesperson stated that these systems are also likely to be used by the U.S. Air Force.
He said that the new drone has similar characteristics to the Switchblade drone. Kirby said the new drone provides the same tactical options as the Switchblade. The Switchblade is a single-sided (disposable suicide bomber. – Ed.) drone, and it is specifically focused on striking a target. The Phoenix Ghost falls into the same category of tactical drones as Switchblade. He said there are differences in the scope of Phoenix Ghost capabilities, but he is not authorized to talk about them in detail.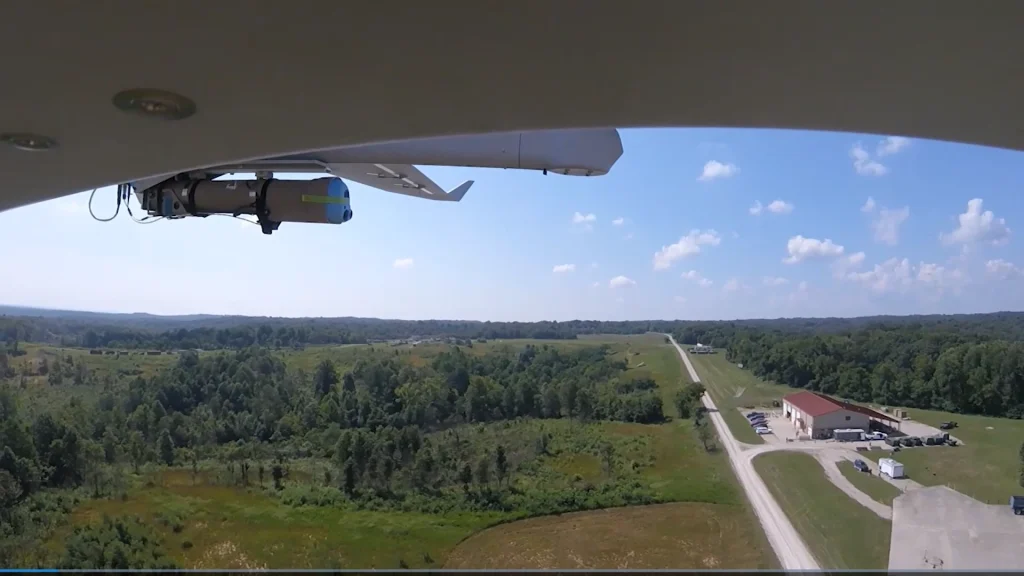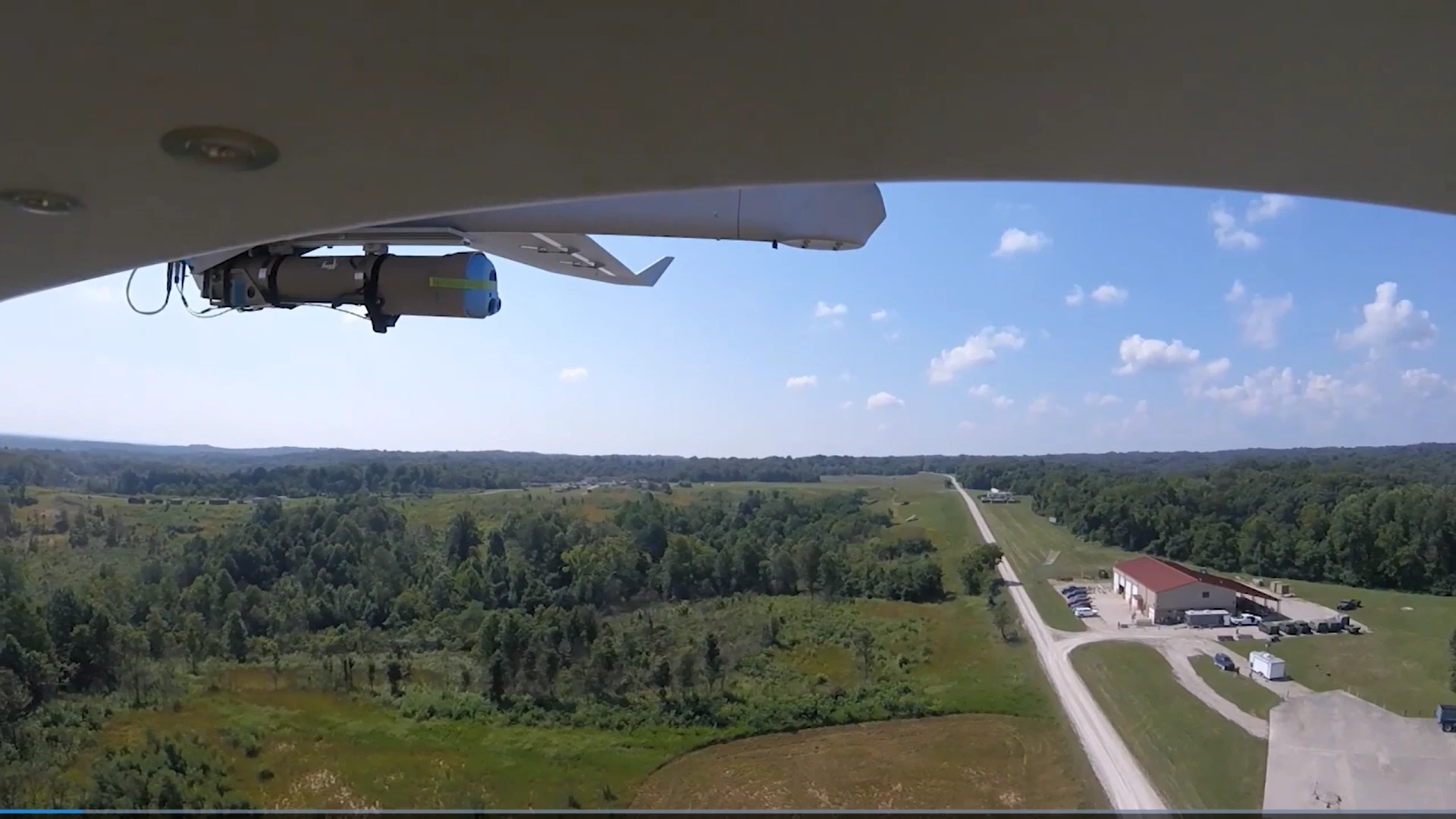 Kirby also said the control systems are simple, so there is "minimal training for experienced UAV operators". The U.S. Department of Defense was "working through" these requirements with the Ukrainian military.
Switchblade 300 drones are equipped with an anti-tank warhead designed to destroy or disable armoured vehicles. They can fly 10 kilometres and stay in the air for 15 minutes before an attack. The operator uses a tablet fire control system and can control the missile manually. The newer Switchblade 600 can fly 40 kilometres and remain in the air for 40 minutes.
AeroVironment Jump 20
In August 2021, AeroVironment demonstrated integrating Switchblade 300 loitering munition on its Jump 20 medium UAV as a part of Air-Launched Effects proof of concept. An inert Switchblade 300 was launched on Jump 20, and both were recovered after the launch. 
The Switchblade 300 tube-launch system was mated with the existing JUMP 20 platform's vertical lift boom with a custom-made bolt-on mount and firing mechanism. During the flight, Switchblade 300 was remotely fired using the JUMP 20 ground control. The in-flight control was taken over by a separate Switchblade ground element. This proved Switchblade 300's air launch from a JUMP 20 Group 3 vertical takeoff and landing (VTOL) platform.  
With integration to Jump 20 VTOL, Switchblade 300 gets a 14-hour endurance compared to 15 minutes if launched on its own.
The company's Sensor to Shooter (S2S) software allows instant transfer of target coordinates from Jump 20 to Switchblade 300 loitering missile systems. Other UAVs from the company which can transfer data to Switchblade 300 are RQ-11B Raven and RQ-20A Puma AE, Puma LE, and Wasp AE.
The solution gives Switchblade a larger time on station and logically a larger loitering, surveillance and identification time. 
Ghost Drone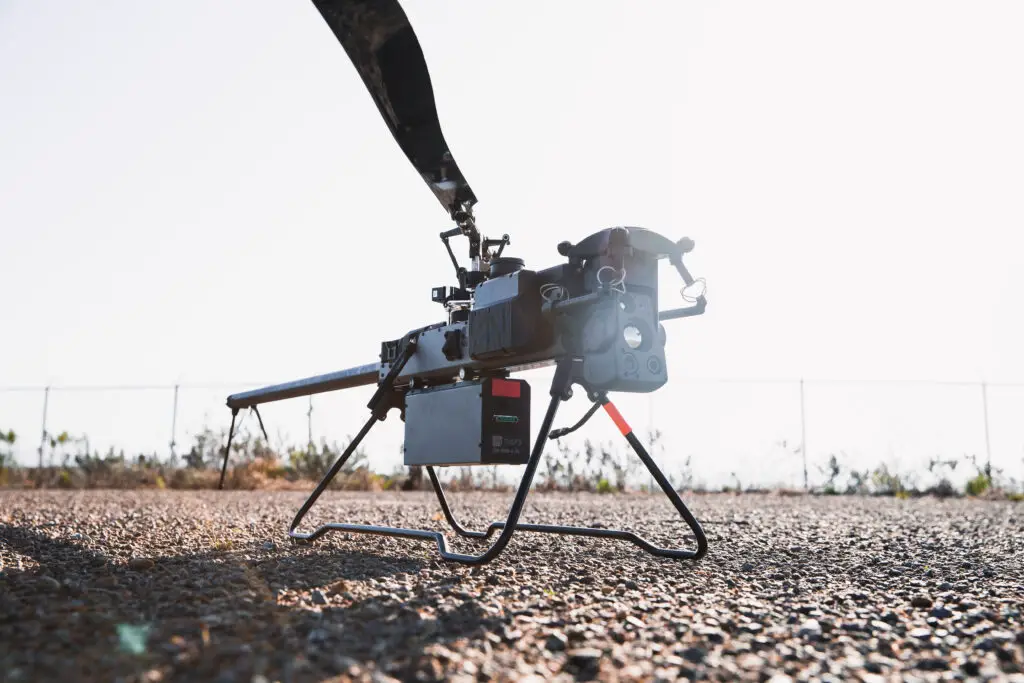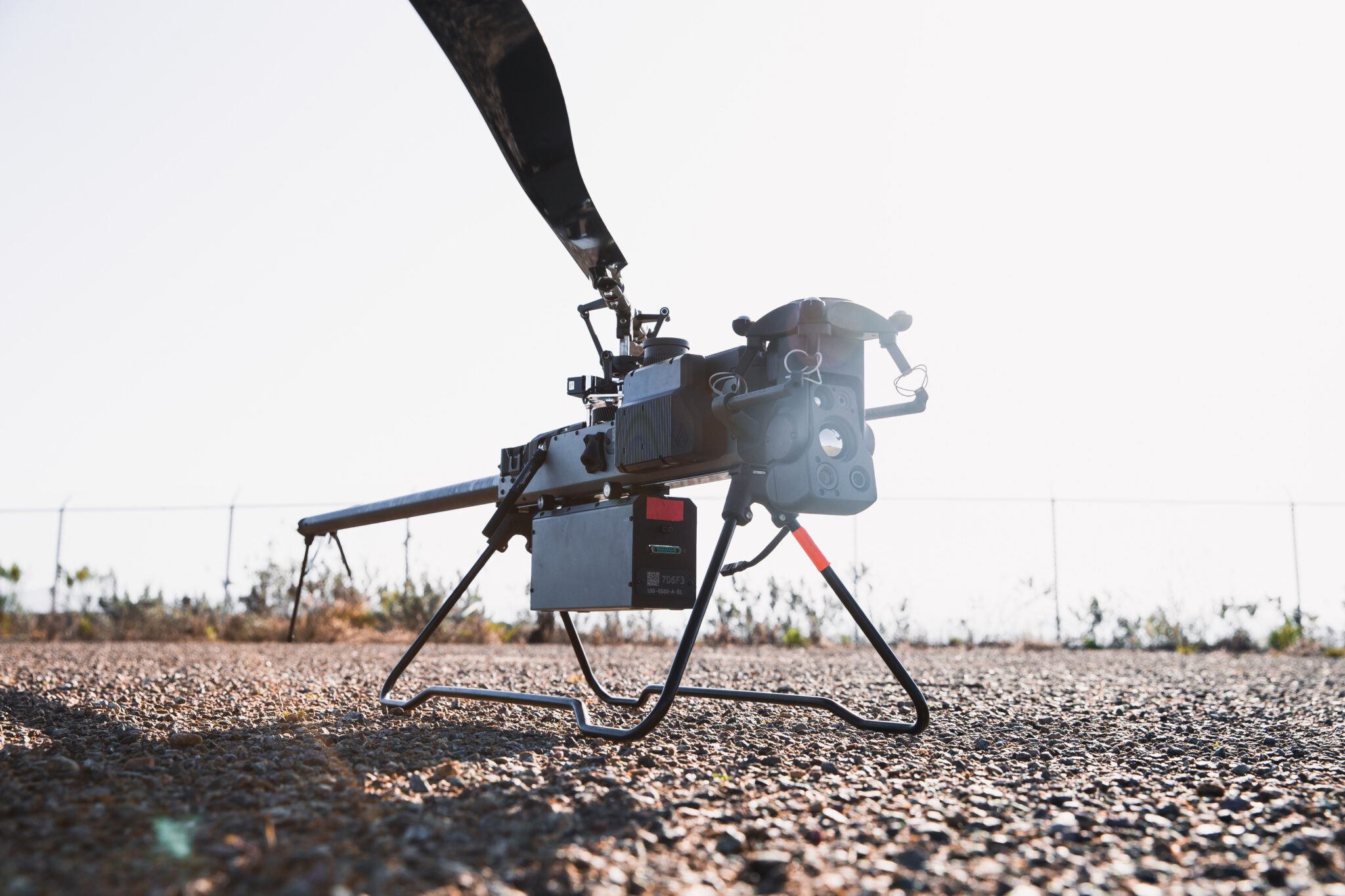 Another candidate for mounting Switchblade 300 is the Modular Ghost Drone by collaboration between MCAS Miramar and NavalX – SoCal Tech Bridge. The VTOL drone is artificial-intelligence-enabled. The autonomous drone is meant for "base's security and force protection capabilities," as per the U.S. DoD website. Not much is known about this drone.