Raytheon has tested a counter unmanned air system (C-UAS) using Coyote Block 2+ drones. The system protects small military units and bases from drone attacks.
In the coming wars, drones will provide:
Reconnaissance.
Surveillance and intelligence.
Guidance of long-range weapons.
Conducting electronic warfare and strikes on ground and air targets.
For example, kamikaze drones with a range of tens of kilometres are described as the greatest threat to artillery. Drones are cheap, and current air defense systems, on the other hand, are very expensive. A serious problem is the ever-evolving tactics of deploying drones, such as coordinated omnidirectional attacks by large numbers of drones. Current air defense systems are not able to effectively defend against such attacks.
The development and testing of air defense systems in the US Army is handled by the Integrated Fires and Rapid Capabilities Office (IF / RCO). It is one of the six main projects of the Army Office for Missile Systems and Space PEO Missiles and Space (Executive Office Missiles and Space Program).
PEO Missiles and Space undertakes the development, deployment and maintenance of all US Army precision weapons, sensors and space systems. The office covers air defense, Hellfire anti-tank missiles, HIMARS missile systems, and military satellites.
Six PEO Missiles and Space projects are:
Integrated Fires Rapid Capabilities Office (IF / RCO) ;
Integrated Fires Mission Command (IFMC) ;
Short and Intermediate Effectors for Layered Defense (SHIELD) ;
Search, Track, Acquire, Radiate, Eliminate (STARE) ;
Strategic and Operational Rockets and Missiles (STORM) ;
Tactical Aviation and Ground Munitions (TAGM).
One of the projects, for example, deals with the development of SHIELD (Short and Intermediate Effectors for Layer Defense) short-range and medium-range air defense. SHIELD uses AIM-9X Sidewinder missiles with infrared guidance and forms the second layer above the lowest layer of air defense designed to defend against drones.
Coyote Anti-Drone System
Coyote Block 2+ drones are designed for SHIELD's lowest layer. The drone is part of the Coyote family of drones, which are designed for various tasks – reconnaissance, surveillance, intelligence, attacks on ground targets or electronic warfare. The Coyote Block 2+ version is used to fight drones in Class 1 to 3 types, i.e. from the small drones weighing up to 150 kilograms to large ones weighing more than 600 kilograms (Reaper, Heron, etc.).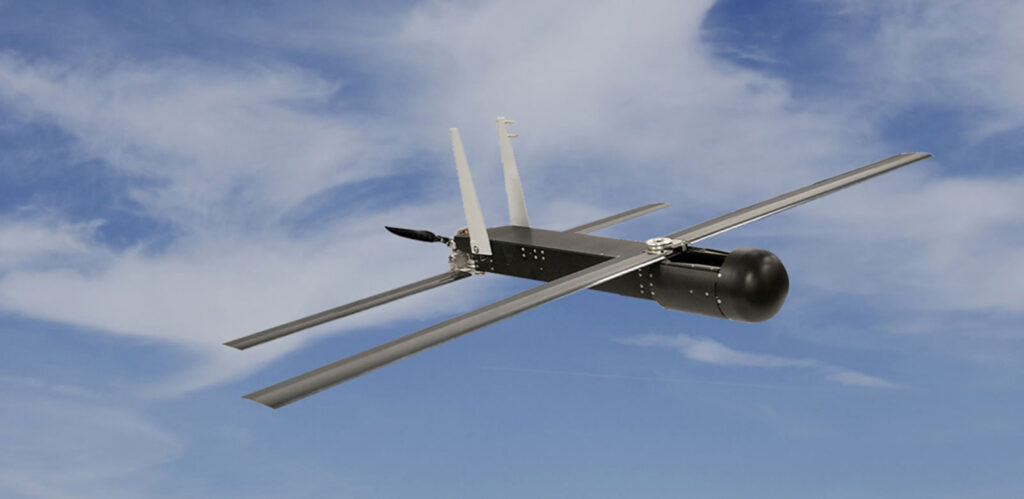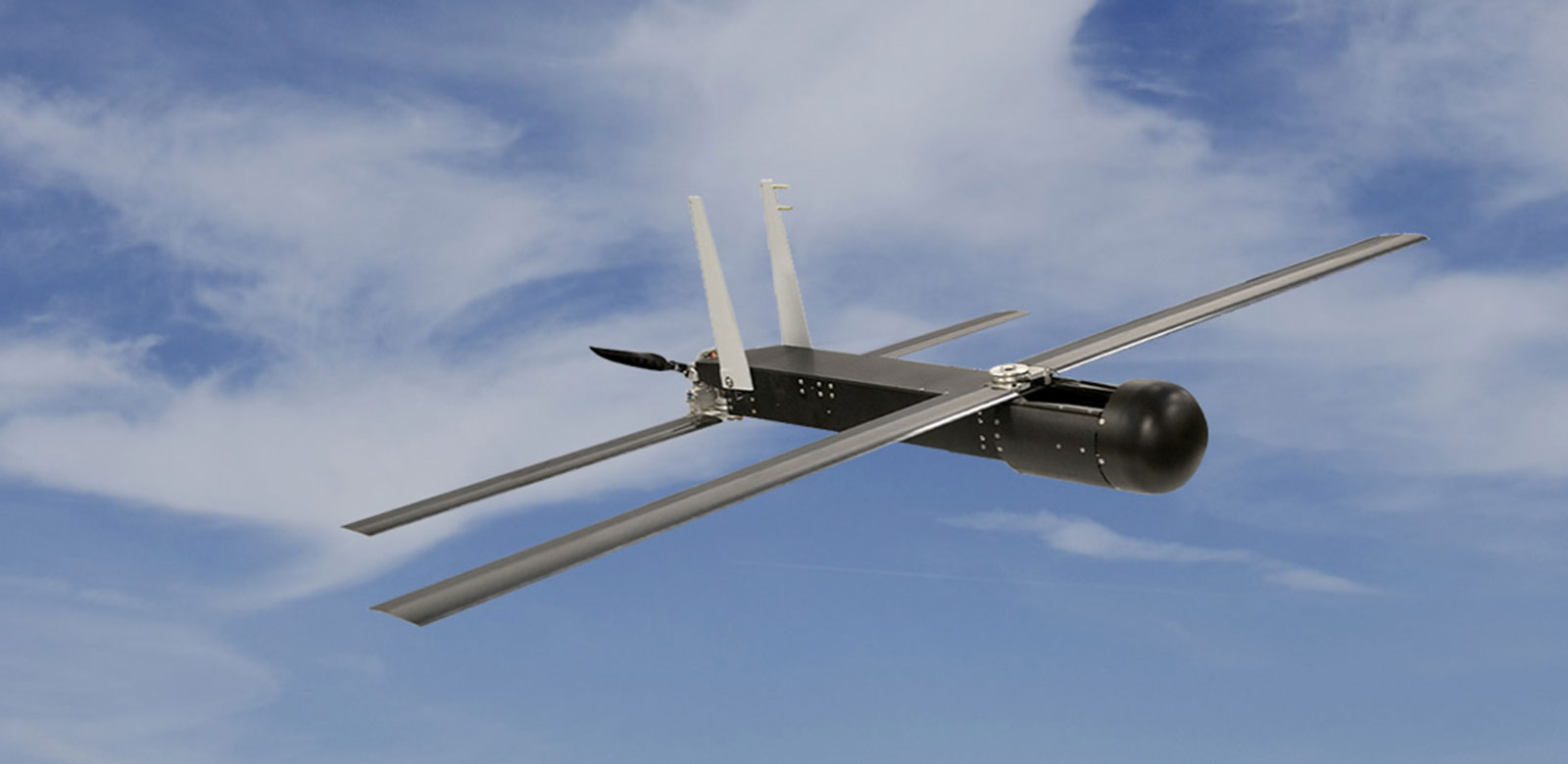 Coyote in the Block 1 version is a drone with folding wings driven by an electric motor and launched from a tube container. Coyote Block 2+, on the other hand, is powered by a small jet engine and starts from the tube, probably the same as Block 1, using small accelerating rocket engines.
Coyote Block 2+ (an improved version of the previously introduced Coyote Block 2) destroys targets at much greater distances and heights than other "anti-drones". The Coyote Block 2+ is more controllable than a missile powered by a solid-propellant rocket engine. The Coyote Block 2+ jet engine provides thrust throughout the flight, allowing it to attack (even repeatedly) small and heavily manoeuvring targets. Coyote Block 2+ can perform a "dog fight" with enemy drones.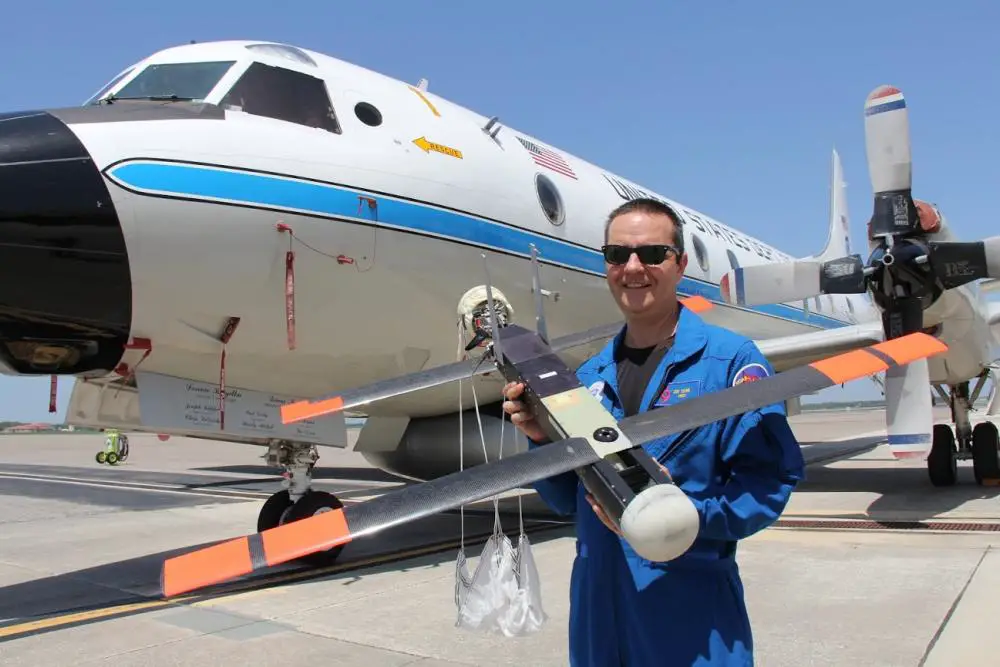 On the economic side, Raytheon used standard commercial components to achieve a low price to build the drone. Only in this way can Coyote Block 2+ drones be introduced in huge numbers.
Coyote Block 2 interceptor is being sold as a part of the Howler system after entering U.S. military service. Howler counter unmanned aerial system uses Ku band radiofrequency system multi-mission simultaneous radar and Coyote unmanned aircraft system. 
Anti -Drone radars
Coyote Block 2+s were fired from an M-ATV tactical vehicle and a special container during last year's tests. The M-ATV included a small Ku720 radar. The drones fired from the container were guided by a more powerful KuRFS (Ku-band Radio Frequency System) radar. KuRFS is a multi-purpose radar capable of providing target data for automatic anti-aircraft cannons and lasers.
Technologically similar Ku720 and KuFRS radars provide 360 ​​° coverage and use AESA (Active Electronically Scanned Array) technology. Both radars, already established in the US Army, can intercept incoming mortar, artillery and missile ammunition.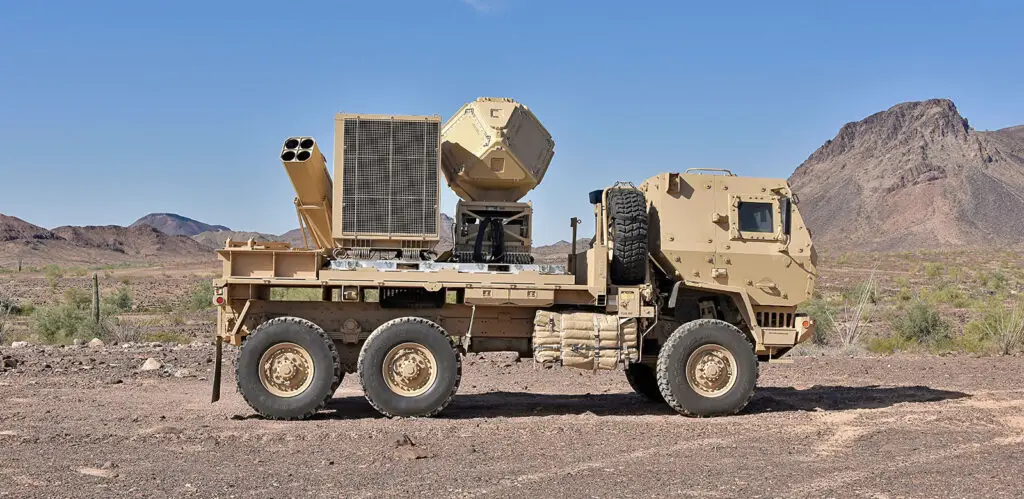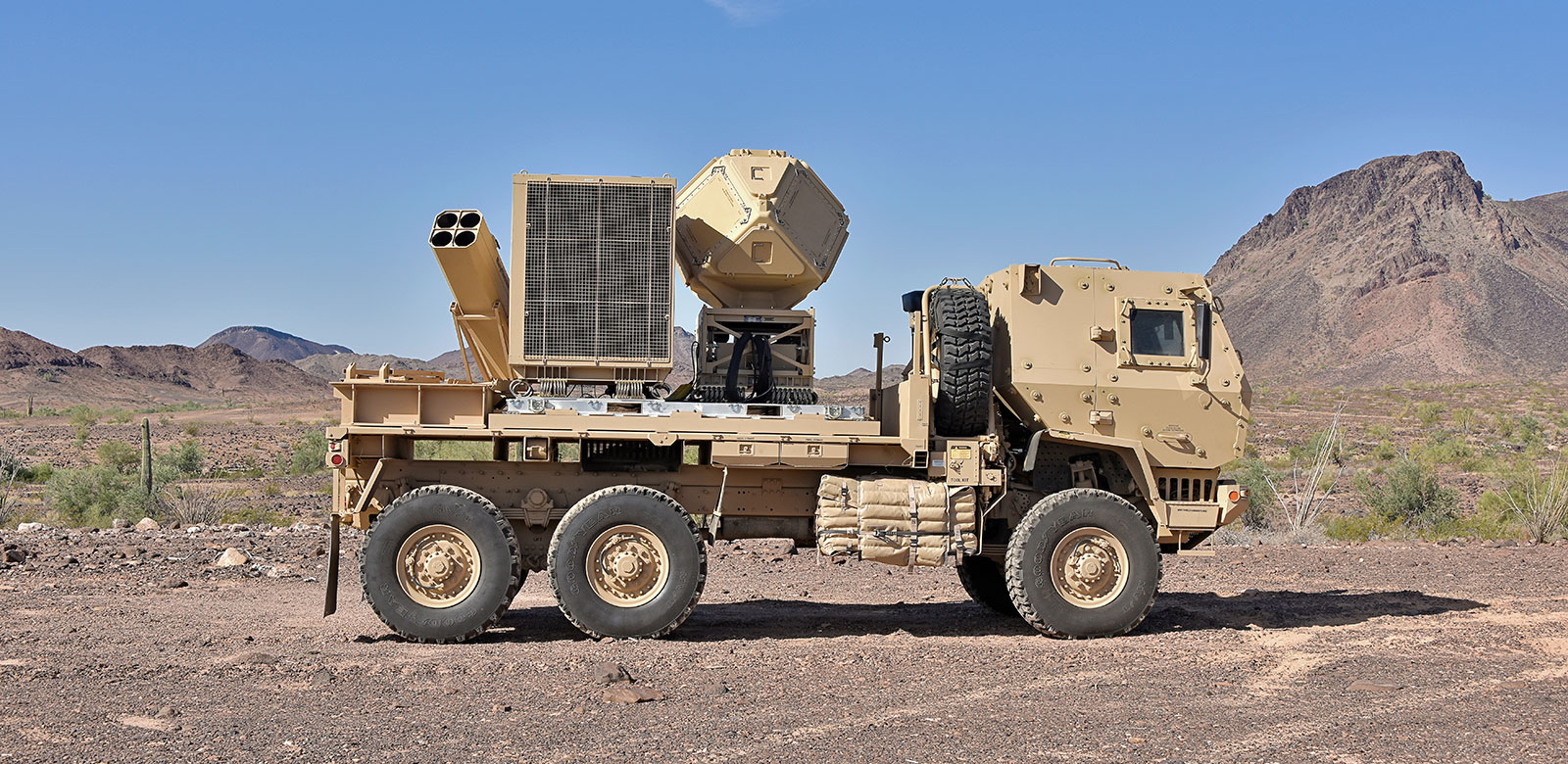 According to Raytheon, the Coyote Block 2+ does not have "sophisticated onboard sensors" to keep prices low. Ku720 and KuFRS radars do all the work with target guidance.
The US Army and Marine Corps are already using the Coyote drone family, apparently including Coyote Block 2. More information, such as how many systems are in place and the results of their use, is not public. According to some Coyote 2, it is responsible for a recent drone downed over an Iraqi base, Ain al-Assad.
Mysterious Reusable Coyote Block 3
There is also a somewhat mysterious version of the Coyote Block 3. It was also to be tested last year – apparently, it can be discharged from the same container as Block 2. However, the reusable drone Block 3 is said to be similar to the electrically powered version of Block 1. During the test, this version destroyed a swarm of 10 drones. 
Block 3 fights drones using a "non-kinetic" warhead. What exactly this means is not yet revealed. There are various electronic warfare systems or directional energy systems at play, such as powerful microwave generators. Raytheon mentions it is derived from loitering Coyote intercepter.
This system is also contracted by the U.S. Navy. As per the USN requirement, should have anti-drone ISR and strike capability and can be launched from autonomous Ships (unmanned surface vehicles (USVs)) and unmanned underwater vehicles (UUVs). 
The defense against drones is undergoing rapid development and constant innovation. Therefore, we cannot talk about a specific "final" system, but rather about a development platform (Coyote) that will go through never-ending innovations. The goal is simple – the opponent must never be able to adapt – "Upgrade or die."