Russia is using a fleet of kamikaze drones (also called the air minefield or the loitering munition) to take out terrorist targets in Syria. Recently, the Russian news channel Russia 1 showed a video of Russian attack drone Lancet-3 destroying a vehicle in the Idlib region where the terrorist group Hayat Tahrir al-Sham operates. Footage from an accompanying drone shows how the kamikaze drone tracked down the militant commanders in a pickup truck. Another clip shows how the Russian UAV destroyed an Islamist machine-gun point.
The Lancet-3 loitering drone is developed by an Izhevsk based ZALA AERO, which is part of the Kalashnikov group. The maximum take-off weight of the drone is 12 kilograms, and carries a warhead of three kilograms. The cruciform wing drone is launched from a catapult. The drone has no provision for landing as it is designed to self-destruct when it hits enemy targets. The drone is also capable of crashing into enemy drones.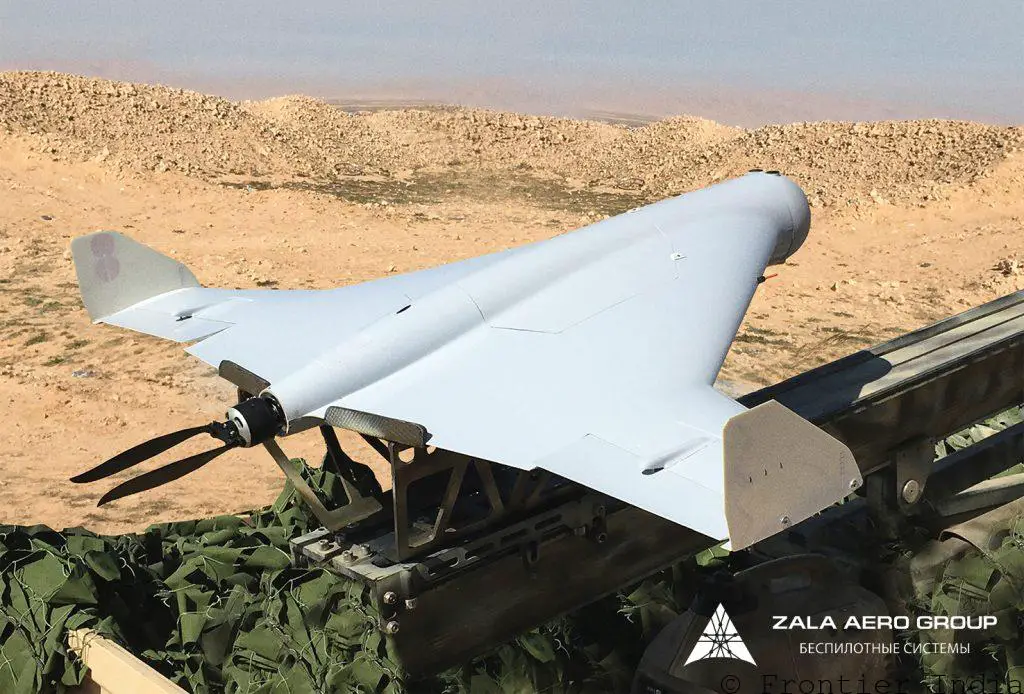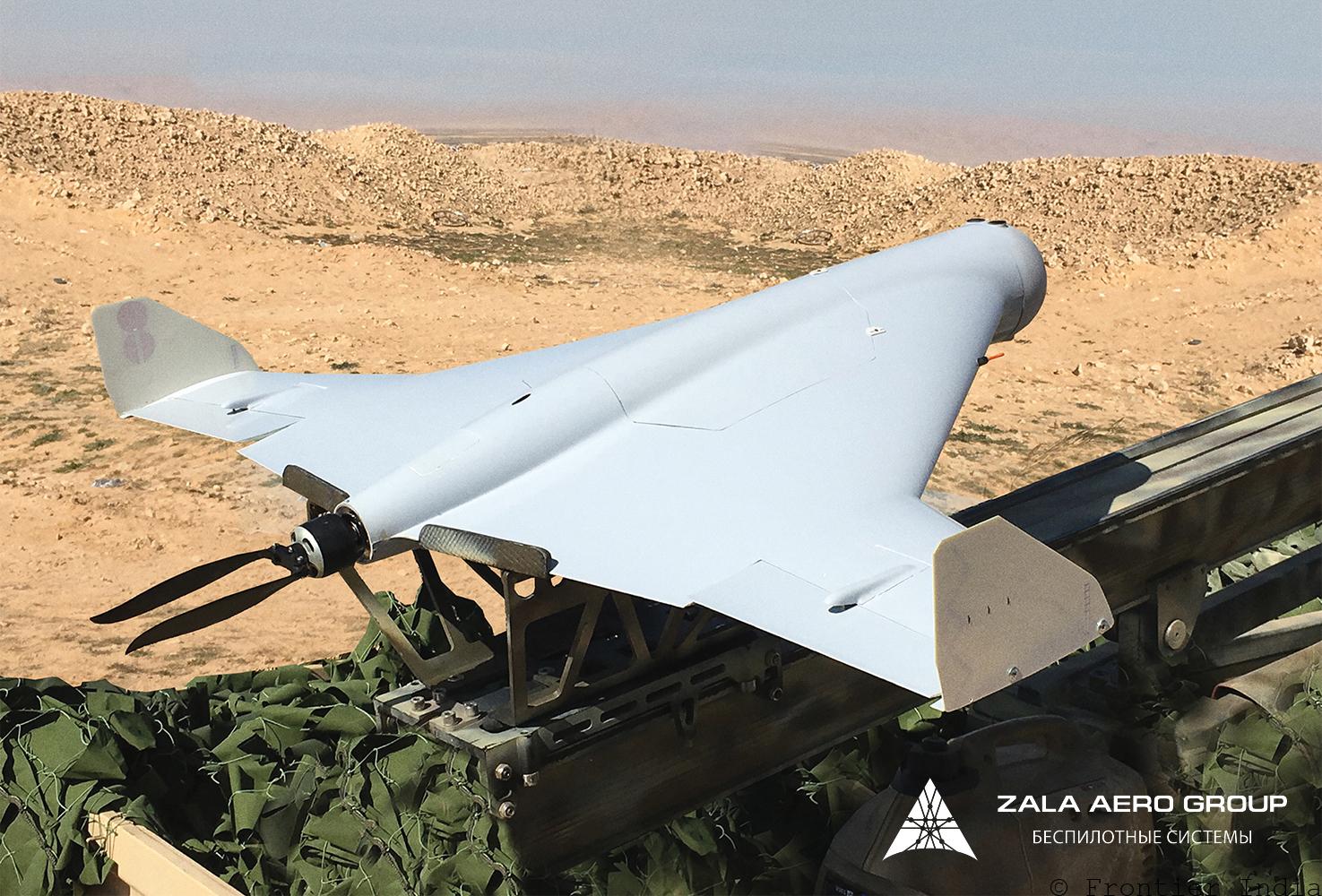 The Sunni opposition group in Syria Hayat Tahrir al-Sham (formerly known as Jabhat al-Nusra) plans to overthrow Syrian President President Bashar al-Assad and his Baath Party. The Russian military is intervening in the Syrian civil war on behalf of Assad.
As per the Russian media, the Russian special forces have used several dozen Lancet-3 drones to strike international terrorists in Syria. These are experimental batch of drones. In addition Zala Aero's KUB drones, with capabilities similar to Lancet-3, are also being tested in Syria. KUB UAV is also noiseless kamikaze drones like Lancet-3 and are capable of hitting concealed targets. The company has a smaller version Lancet-1 drone with a 5 Kg takeoff weight and a 1 Kg warhead. 
ZALA AERO has created many innovative products. The company has made a tiltrotor drone combining the qualities of an airplane and a quadcopter, capable of vertical take-off and landing. The company has developed the first UAV with a hybrid propulsion system consisting of an internal combustion engine and an electric motor. On the one hand, this allows the UAV to be in flight for up to 16 hours – the internal combustion engine recharges the batteries, on the other hand, the drone can move almost silently due to the operation of the electric motor. The company's  ZALA 421-16Е2 observation and reconnaissance unmanned aerial vehicles are already deployed by the Russian Armed Forces. These micro or the hand held drones operate noiselessly giving a combat advantage to the Russian troops. The UAV is claimed to be superior to the US RQ-11 Raven.