Salman Khan starrer Radhe-Your Most Wanted Bhai has remained one of most eagerly anticipated movies to be released this year despite COVID-19 setbacks. In fact, amidst the scourge of the second wave, many of Khan's fans have described the release as "a respite from daily pandemic tensions." The film is scheduled for simultaneous release in theatres and on ZEE5 (a popular OTT platform). During a media interaction in Mumbai about the upcoming movie, the super star spoke about the film's antagonists and the weight they add to the project. Khan said, "We have three villains – Sangay Tsheltrim from Bhutan, Gautam Gulati who featured in Bigg Boss and Randeep Hooda." The leading man added, "They are fantastic in the film and they look something else only. They have actually made Radhe look much stronger and bigger. The opposition, they were so lethal, and they are actually dangerous, and you can tell how hard these guys have worked."
A conversation with the Bhutanese talent revealed his own unique story. The actor found his start in the military as a Bhutanese army cadet training at India's premier Tri-services institute, to serving his majesty, the king as an elite bodyguard, before eventually moving on to representing his country at the highest levels of competitive bodybuilding. It is safe to say that Captain Sangay Tsheltrim has lived an incredible life. Following his success as a professional body builder, he went on to be the founder of his own gym and demolish box office records in the Bhutanese film Industry. The former army man is now locked and loaded to make his Bollywood debut alongside Salman Khan, in his upcoming film 'Radhe'
A Bhutanese Commando's Journey from Bodybuilding to Bollywood
Quizzed about his 'unique' career graph he highlighted that it was all a result of the kindness of people around him. When asked what piqued his interest to don the uniform and how he went about joining the India's premier Tri Services college, the National Defence Academy (NDA) the Bollywood debut said, "The people of Bhutan have immense respect for Army Officers. This awe my countrymen have for the military stuck with me as a young child, and it soon became my dream to don the crisp and incredibly suave army uniform and serve my nation. Given my burning desire to serve as an officer, it was only natural for me to apply for the NDA following the successful completion of my 12th standard examinations, through the Royal Bhutan Army Head Quarters (HQ) in the capital city, Thimphu."
Speaking about how went about his preparation Captain Sangay says, "I was extremely fortunate to be staying with my uncle, who at the time was a Major in the Royal Bodyguards, during my preparation. My uncle through his vast military experience groomed me as a prospective cadet. I underwent, over three months of physical training whilst preparing for the written exams, under his watchful eyes!" 
Speaking about his Services Selection Board (SSB) experience the former Bhutanese army man says, "While I am not entirely familiar with the SSB procedure in India, I believe there are quite a lot of parallels. For instance, in Bhutan, we undergo a physical test, a General Knowledge test, we are quizzed in current affairs proficiency following which we undergo a medical evaluation and a viva. Having been a fairly athletic boy through my childhood, having a natural flair for sports, and then spending the bulk of my preparation with my uncle, meant that the physicals did not pose a challenge, with me standing 4th place out of over 500 candidates."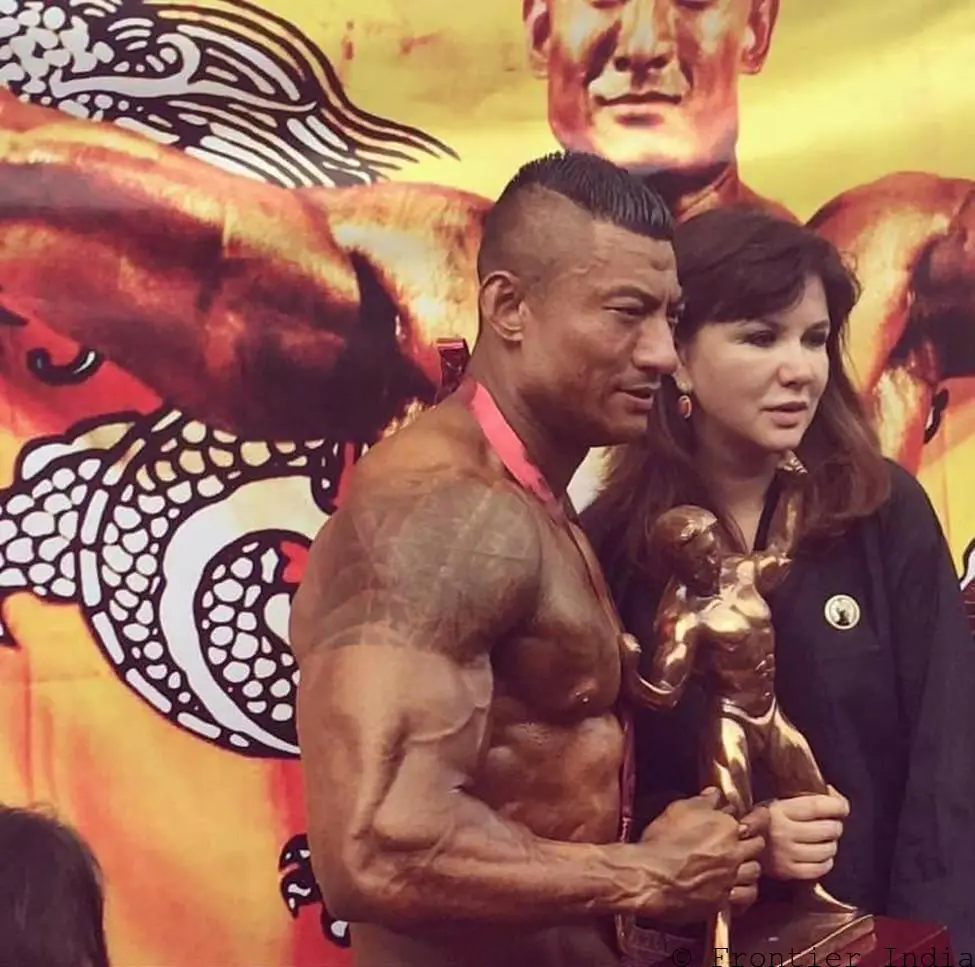 Narrating the initial culture shock, he faced as a result of being thrust into a military environment in a foreign country, Captain Sangay, said, "I was in for a rude awakening, the initial days were indeed grueling. I struggled to cope up with the timing and the strictly enforced discipline. Furthermore, being an insomniac only made things worse, with our already sleep deprived schedule sleep, I could not get myself to even get an hour of shut eye! The lack of sleep made me extremely irritable at times."
The former soldier went on to talk about his bond with his course mates, "My initial connects with my course mates came fairly slow. I initially considered them to be extremely immature. However, over the course of our rigorous training, we bonded magnificently, and the camaraderie developed, forging us into brothers-in-arms. One of my most heart wrenching moments came when I was separated from my course mates as I had to move back to my country," he said. 
Highlighting some of his fondest memories from the training academies, Captain recounted, "My fondest memories from both my time at the NDA and IMA all stem from the arduous group punishments, after all it was in the muck where we developed so much of our course spirit and the brotherly bonding which separates military friendships from those formed out of uniform!" Describing his time in service, the former army officer said, "I was commissioned into the Royal Bhutan Army in December 2005. My stint in the regular army was fairly short as I got selected to serve in the elite Royal Bodyguards quite early into my military career." 
"So, after having served in the regular army for about two-and-a-half years, during the course of which I had seen continuous deployments along the northern borders of China and Bhutan. A sizable time of my tenure went in undergoing basic officer courses like the Young Officers Course (YO's) and the Commando course, with my military career fast tracking in March 2008, when I was sent for temporary duty as a close protection detail to former Indian Prime Minister Manmohan Singh. It was during my time as a close protection specialist for the erstwhile Indian Prime Minister; that I caught the eye of the deputy commandant of Royal Bodyguards and immediately got recruited to 'elite outfit' in June 2008."
"I had passed out of both the NDA and IMA with distinction. Graduating as a DDC from the NDA and as a Junior Under Officer (JUO) from the IMA. Being a seasoned boxer in the academy and a distinct member of the academy basketball team, I can tell you that I was in phenomenal shape. With my existing fitness levels significantly aiding me in the commando and YOs course." 
"I was a scrawny person throughout my formative years. I weighed a measly 55 kgs as an NDA cadet. However, owing to the highly sophisticated training at the NDA my body underwent a massive transformation during my first term. This sudden development of a muscular physique inspired me to take this to the next level, and pumping iron soon became a hobby. By my senior term at the IMA, I had become a hardcore lifter, with my weight having increased to 65 kgs, from an increase in overall muscle mass. My greatest physical transformation came while I was doing my YOs course in Mhow. I had worked out intensively during my time there and hoarded on all the eggs I could find. During my time in Mhow, I gained a whopping 8 kgs during the six months course." 
"To be honest I was in complete awe of my own transformation, however that satisfaction was short-lived, as my initial year settling in at the Royal Bodyguards outright disrupted my workout regime and diminished my overall physique. Realising the significant downturn my body was taking, prompted me to join a gym and I soon started an exhaustive research on diet and nutrition." 
"After hitting the gym consistently for months, I took the decision to incorporate protein supplements. The dedication paid off and I developed immense muscle mass, making me confident enough to take the call to participate in the National Bodybuilding Championships. His Royal Highness was very kind and was immensely supportive towards my passion and granted me a paid leave for two months to prepare for the championships. I prepared well standing at 4th place, beating lot of seasoned veterans of the sport. The following year in 2013, I was determined to win a medal, had worked immensely hard, having the entire support of his Royal Highness, bagging a bronze medal in the National Championships. After my win, I was determined like a man possessed to compete for the International Championships and wanted to represent my country and be the first Bhutanese to win a medal from at the Asian level."
"It was this moment in my life where I had encountered my greatest dilemma.  On one hand I had the most precious job to serve His Majesty, the King, and the members of the Royal Family, on the other hand I knew I could win a medal for my country. I just closed my eyes and decided to resign in 2013. His Majesty gave his blessings, boosting my morale. I began my second innings by enrolling in a 45-day fitness and nutrition course in Bangkok in October." 
"In 2014 I took part in the National Championships, this time secured 3rd   place, granting me the opportunity to represent my country for the Asian Championships, in Macau. Despite preparing really hard, I still didn't have the muscle maturity required to perform at the highest levels. In December I participated in the World Championships as a smoker, for experience and came fourth. By 2015, I had learned what was needed for competing at the international stage. I dedicated three months of my life for the National Championships, and I won gold in the heavy weight category."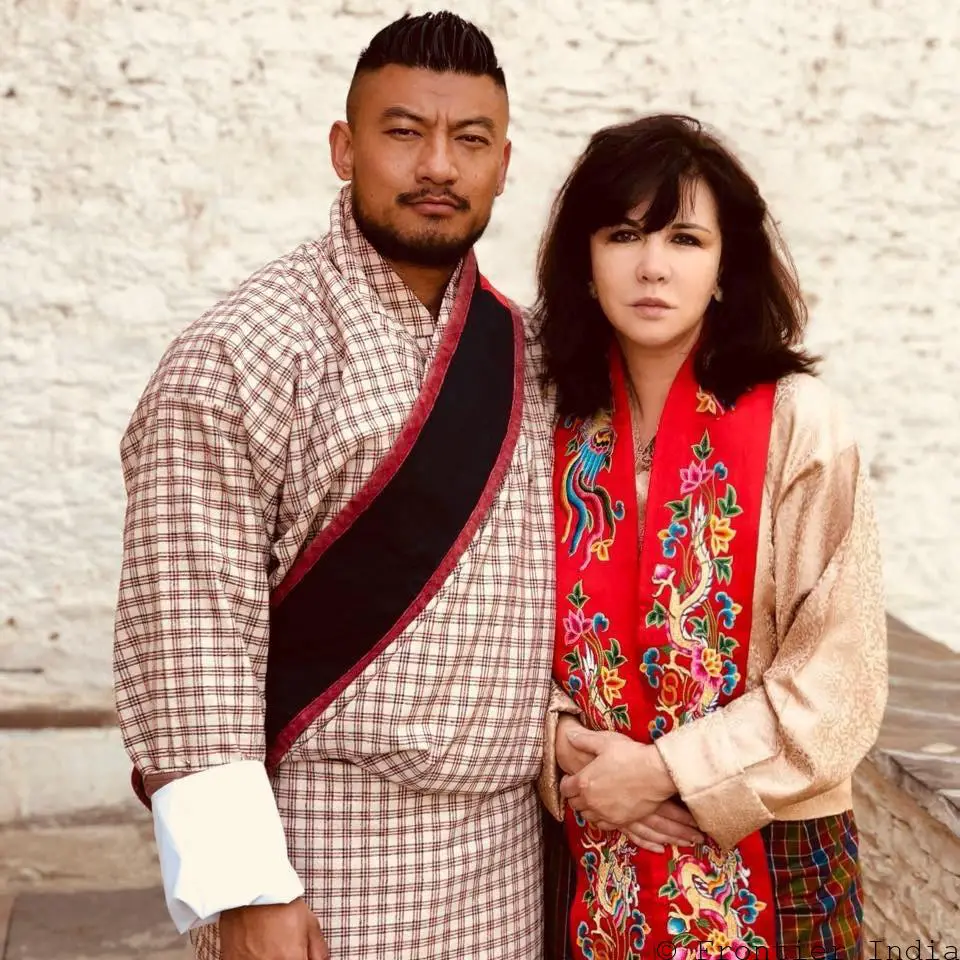 "I got another opportunity to represent my country at an Asia level which was held in Uzbekistan. I poured my heart and soul into my preparation. In October 2015, I won my country its first gold medal in competitive bodybuilding at the Asian level and a silver medal in a different category during the same event!"
"In 2016 I defended my gold medal in Bhutan and was, done competing in the Asian championships.  I shifted my focus to win the title of Mr Bhutan, which I competed for in 2017. I was very confident and won the title fairly easily. The same year I aspired to win a gold in the World Championships. This was doable as there was not a major difference in the athletes competing at the Asian and global level. However, in a cruel twist of fate the competition didn't go as expected, and I was really disillusioned with the politics in the sport. Dejected, I left professional bodybuilding.  
 When asked how he got himself to explore such a diverse range of careers, the former Captain said, "I give full credit to my training in NDA and IMA, for my bodybuilding success. The basic principle of mental resilience which I had honed from my training at the academy. Bodybuilding is mostly mental. If you win the war in your mind, you won half the battle."
Speaking about his transition from bodybuilding to Bollywood, he said, "Following my retirement from professional bodybuilding, I received numerous offers to act in Bhutanese movies. I've always had latent fascination towards acting however never actively pursued it. Being an academy boxer, taekwondo practitioner, and a dancer, I felt I was decently equipped and thus took up the offer. My first action flick 'Singye' became a blockbuster back home in 2018, for which I won the award for the best debut actor. In the beginning of 2019, I along with a partner decided to take a gamble and produce an international movie in collaboration my friends, (the director of the movie) Haider Khan, who works as a personal photographer for Salman Khan, and directs promo videos for him." 
When asked about how he got a break as lead alongside Salma Khan he said, "In April 2019, I came for a meeting in Mumbai, during my stay Haider took me to meet Salman sir, as I consider myself to be his biggest fan from Bhutan. I met him on the sets of Dabang 3 and had gone out for a cup of coffee. Realising we have similar interests we instant connected and became friends."
"While back in Bhutan, I received a call from the Mukesh Chhabra Casting Company, in July informing me that I had gotten an offer to act in a Bollywood movie, that and Salman sir has recommended them to give me a major role. I came to Mumbai in August, where I met the director and the producer. After reading the script I signed the contract with them, and immediately went to thank Salman sir, for making this happen!  "Around mid-September I got a call from Salman Khan Films, and this time it was an even bigger shock. This time they told me to come and meet the director, Prabhu Deva for the film Radhe, where Salman sir is the lead actor. They said I have a very important role. I was in complete disbelief and awestruck! I immediately took a flight to Mumbai and met Salman sir. He told me about the movie and how pivotal my role is. To be honest, I didn't really care about the role, even being an extra was more than I could ask for. I used to tell my friends that even if I am there for a few seconds to receive a punch and get knocked out."