Reports indicate that the Starlink communication system used by the Ukrainian armed forces has exhibited unexpected behaviour as of late. There have been rumblings that Starlink's services have been suspended in certain parts of the combat zone in Ukraine. According to reports from Western media outlets, Elon Musk, owner of SpaceX, has repeatedly prevented the Ukrainian military from gaining access to the Starlink Internet service, eventually undermining Kyiv's military plans. The billionaire has not yet responded to the claims.
In an interview with media on July 31, retired lieutenant colonel of the Lugansk People's Republic Armed Forces Andrey Marochko said that analysis of intercepted chatter by Ukrainian forces on the line of contact showed that the Ukrainians had trouble using the Internet via Starlink satellites in the Lugansk tactical direction. Russian use of electronic warfare equipment to disrupt SpaceX's communications is widely blamed.
As per Ukrainian commander Madyar, The Russian army "has already obtained the technology that allows them to jam Starlink." The Russian Ministry of Defence has yet to comment on the issue.
According to Western media, the Russian Army began using the 14Ts227 Tobol EW system as early as 2022. Supposedly, this system disrupts satellite communication channels used by Ukrainian forces.
On April 18, the Washington Post reported a new Russian innovation and how it could be used in the ongoing Special Operation. Leaked classified documents from the American intelligence community provided the details about "Tobol." The referenced sources are from March of 2023. Even though the data's integrity is under question, people are nevertheless curious about the hack and the details it may provide.
The Pentagon claims that the Russian military conducted tests on the "Tobol" complex for a long period. The plan was to disable the Ukrainian military's use of their Starlink satellite communication network. 
Seven "Tobol" complexes are reportedly permanently installed in various parts of Russia. Moscow, Krasnodar Krai, and Kaliningrad Oblast are the closest Russian areas to Ukraine. These bases probably had a hand in the Special Operation.
According to American intelligence, three centres interfere with Starlink communications over Ukraine: one near Shchelkovo, one near Moscow, one near Armavir in the Krasnodar Territory, and one in Kaliningrad. As per them, "Tobol" consists of a handful of enormous, powerful, stationary radio transmitters and several dish antennas with a diameter between 2 and 9 metres. To establish the system, the Russians renovated existing structures and constructed others. The Russians also installed diesel power plants and transformer substations for the autonomous operation of systems.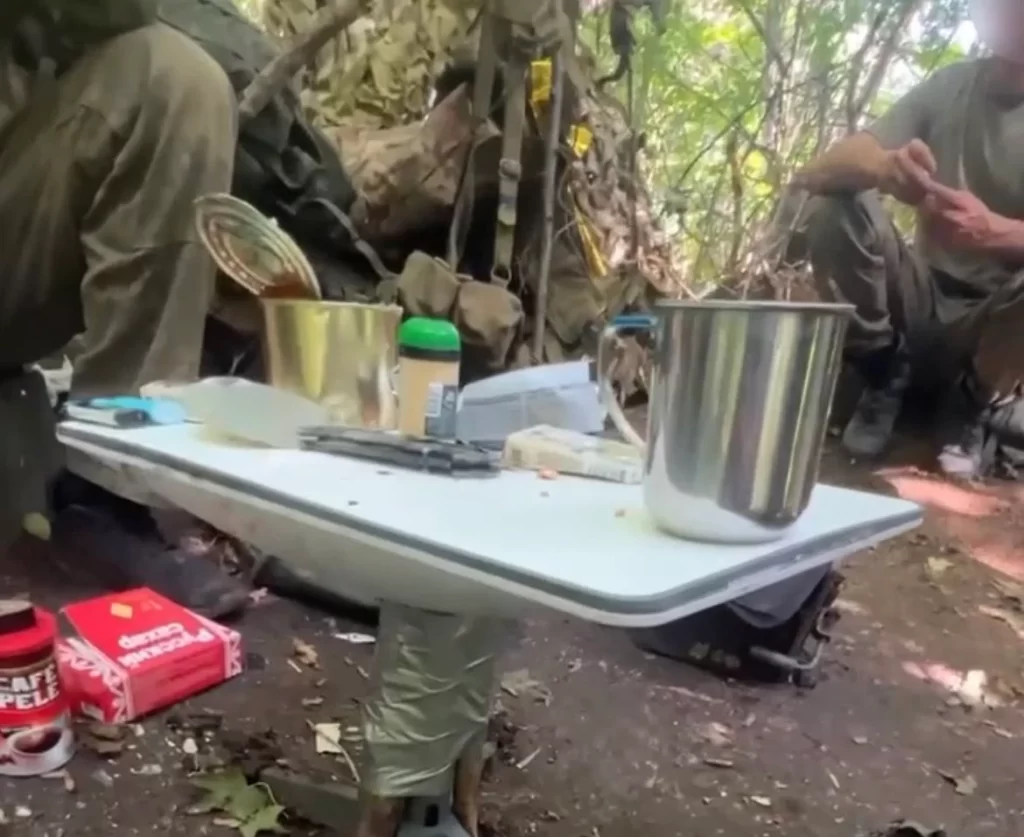 According to reports, the experiment began in September 2022 with the primary goal of blocking satellite communications around Artemivsk (Bakhmut). The investigations were supposed to take only 25 days but took months. The American intelligence community is in the dark about the findings of the "Tobol" complex experiment, its current status, and the reason for its extension.
Because of its complexity and size, the 14Ts227 system requires extensive infrastructure for deployment. According to other information, it could come in containerized forms that take a long time and a lot of precision to position correctly. In the 2010s, plans were developed to build additional facilities concurrently with the expansion. 
In early July, an anonymous source told Russian media Sputnik that Russia had created a new electronic warfare (EW) weapon that could interrupt communications between satellites in geostationary orbit. The person said this is about 36,000 kilometres (about 22,300 miles) above sea level. Despite repeated requests for information, the Russians have been cagey about their new EW system, revealing only that the power of its transmitters at short range allows both to suppress and permanently dismantle adversary electronics.
The "Tobol" system is classified as radio-technical hardware, although its precise function in the grand scheme of things is unclear. Its label as an electronic warfare facility is based on inferences and circumstantial evidence at best. The complex is believed to counter adversary attack capabilities and perform other defensive duties. Its offensive capabilities, however, have only recently been hinted at by "secret documents" released by American intelligence.
Can Russia Turn Off the Starlink System?
EW systems could only be used to disrupt the communications of an adversary. Several types of EW complexes in Russia are capable of performing these duties. Krasukha, Moskva, Infauna, Leer, and Triad are some of the other electronic warfare (EW) systems used by the Russian armed forces. But no official information has been released on them to date. EW equipment, as is everything else associated with it, is always highly secret, as is everything else associated with it. Nobody is familiar with the precise characteristics of these systems.
Regardless of their altitude or size, communications satellites transmit more power, making them more difficult to block. But, Smaller satellites in Low Earth Orbit (LEO) are more susceptible to disruption.
In 2022, SpaceX's Starlink satellite internet service caught the attention of the Pentagon due to its ability to swiftly counter likely Russian signal-jamming attacks. During the C4ISRNET military conference, Dave Tremper, director of electronic warfare in the Office of the Secretary of Defence, stated that the military needs to be able to upgrade like Starlink did when a new threat emerged. 
Little information has been released on the signal-jamming attack that Tremper alluded to and how it was countered. On March 4, 2022, Starlink dishes in Ukraine were damaged, prompting a tweet from SpaceX CEO Elon Musk. He then elaborated that Starlink terminals, amid a fight, were experiencing network congestion for several hours. The latest version of our programme eliminates the problem completely. He expressed his keen anticipation for future developments. Three weeks later, he stated that no infiltration or jammer efforts had been successful against Starlink.
Despite this, Starlink's suppression in the confined battleground is entirely realistic. Likely, Russia could only "switch off" a fraction of Starlink's satellite network. Cutting off access to the entire Starlink system is unnecessary.