The production of Sukhoi Checkmate, the single-engine light fighter of the 5th generation, can be organized on the territory of the customer country as per the head of the United Aircraft Corporation (UAC) Yuri Slyusar.
"We can promise, especially to our traditional partners, that this is not only a purchase but also participation in the project itself: in programs for its modernization, adaptation, after-sales technical services on the territory of (the customer country – IF), including even in production programs," – said Slyusar in an interview with the TV channel "Russia-24" (VGTRK).
The new Sukhoi fighter Checkmate was presented to Russian President Vladimir Putin on July 20 at the MAKS-2021 air show. UAC says that the new aircraft will take off in 2023, and serial deliveries will begin in 2026. In the future, a two-seat and unmanned version will also be created.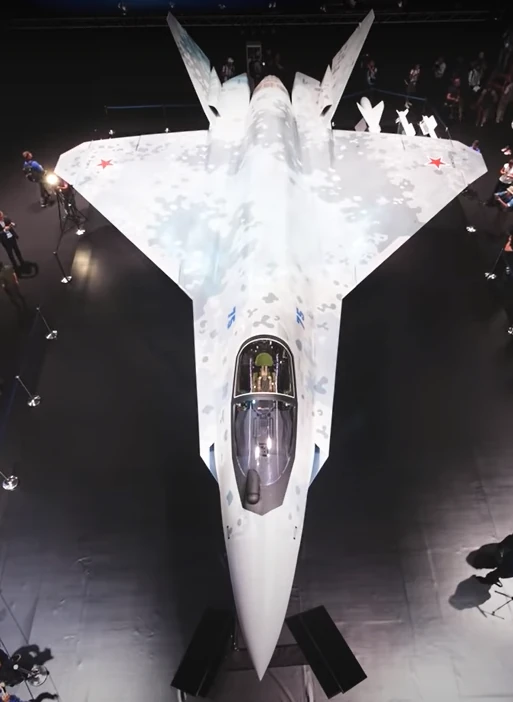 According UAC, Checkmate is capable of traveling up to 3000 km, fly at 2 Mach and carry 7400 kg of combat load. It will be able to simultaneously attack up to six air, sea and ground targets, including attack drones and foreign fifth-generation aircraft.
The head of Rostec, Sergei Chemezov, estimated the cost of the new aircraft at $25-30 million. To reduce the cost, Checkmate will have commonality with the Su-35 and Su-57 fighters, noted the head of the Ministry of Industry and Trade of the Russian Federation Denis Manturov.
The volume of deliveries of the fighter for the next 15 years is estimated at 300 aircraft. It will compete with the American F-35 Lightning II and the Swedish JAS-39 Gripen.
The aircraft will be export – oriented – in particular, to the countries of Africa, India and Vietnam, said Deputy Prime Minister Yuri Borisov. According to him, LTS already has an anchor customer abroad. However, the developers are counting on the order from the Russian Ministry of Defense.