Sanjeev Mittal, General Manager, Central Railway inspected the latest Prima T8 WAG-12B Locomotive at Chhatrapati Shivaji Maharaj Terminus on 18.08.2020. He was accompanied by S P Vavre, Principal Chief Electrical Engineer, D K Singh, Principal Chief Operations Manager, Shalabh Goel, Divisional Railway Manager, Mumbai Division, Central Railway and other officials.  Sanjeev Mittal was shown inside the locomotive and working of this high-powered twin section locomotive by S P Vavre.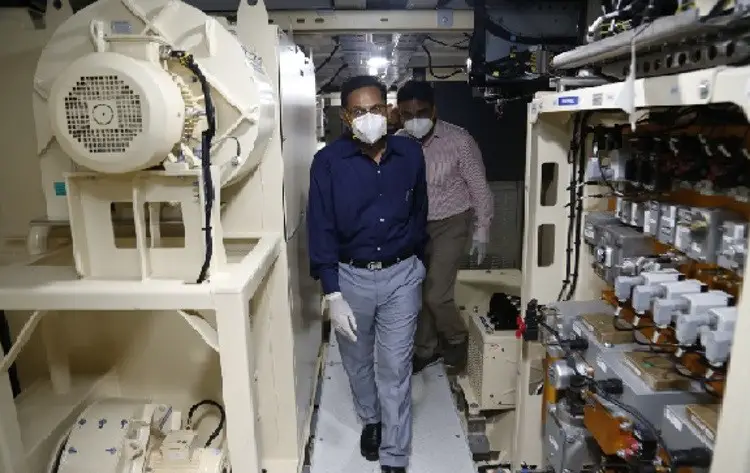 WAG-12B is built in India's largest integrated greenfield manufacturing facility at Madhepura. It is made by Alstom.
Improves the average speed by 25 km/h and loading capacity of freight trains – 6000 tonnes at 120 km per hour.
Considerable savings in energy consumption due to regenerative braking
The electric loco makes use of low voltage cables as well as, it has LED lamps, making it a "green loco"
WAG-12B locomotive can withstand India's extreme heat and humidity
It runs on conventional OHE lines as well as on high rise OHE lines
Equipped with state-of-the-art Insulated Gate Bipolar Transistors (IGBT) based propulsion technology
The highest powered locomotive that is running on Indian Railways – 12000 HP
Enable faster and safer movement of heavier freight trains
WAG-12B Locomotive advantages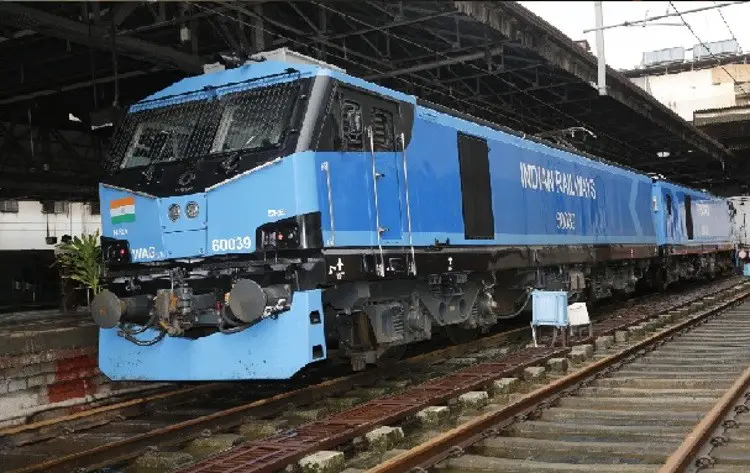 In comparison to the 5500-tonne load capacity of WAG9/WAG7, it can haul 10000-tonne capacity and increase the average speed of goods traffic over predominantly graded sections over its undulated terrains.