This year has been the year of makeovers, serial killers, psychopaths, vigilantes, healing, and friendship. The wide spectrum of storylines and genres have given K-drama watchers all around the world something to always get excited about. Being halfway through the year, here is a look at some of the best K-dramas that you shouldn't miss, and it's definitely not too late to check out!
1. Start-up: No. Of episodes-16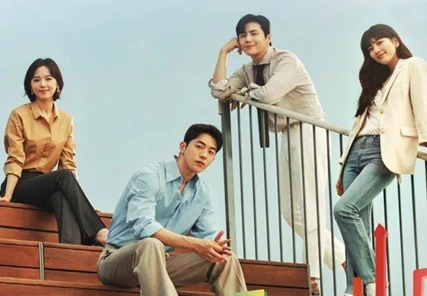 Learn what an actual start-up veteran thinks of Netflix K-drama "Start-Up," which stars Bae Suzy, Kim Sun-ho, and Nam Joo-hyuk. Start-Up shows the humble beginnings of entrepreneurs and how they work tirelessly to rise to the ranks. It depicts how success is not an overnight thing. Despite this, the drama is not dragging or too heavy at all. They show these scenes over and over without making it dull to watch.
2.  True Beauty: No. Of episodes 16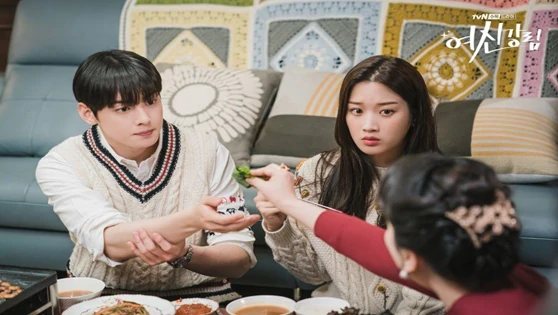 Lim Ju Gyeong (Moon Ga Young) is a high school student who has been bullied for not being the most attractive and popular girl in school. She decides to take it upon herself to learn how to do makeup by watching videos online. She gets the opportunity to transfer to another school and gets caught in the middle of a heart-wrenching love triangle between Lee Su Ho (Cha Eun Woo) and Han Seo Jun (Hwang In Yeop).
This drama gained a lot of popularity in Korea (as well as internationally) as it was based on the already popular and successful webtoon written by Yaongyi. People were so eager to see how the drama would come into fruition and were pleasantly surprised by the depiction; not to mention, the cast looks identical to the webtoon characters. The series touched on so many realistic situations that Koreans face, and it was able to provide the perfect balance of seriousness as well as laughs.
3. Mr. Queen: No. Of episodes- 20 

Mr. Queen" stars Shin Hye Sun as Kim So Yong, a queen in the Joseon period. She wakes up confused one day, stating that she is actually a male chef named Jang Bong Hwan from modern times, who woke up in the body of a woman and is about to rule a nation alongside her husband, King Cheoljong (Kim Jung Hyun). Despite this sudden change, So Yong must find a way to adjust to her new situation and new life, but finds that there are a lot of obstacles to overcome.
An international and fan favourite, "Mr. Queen" won the hearts of many this year. With Shin Hye Sun's portrayal as the arrogant and selfish Jang Bong Hwan (also played by Choi Jin Hyuk), it is light-hearted and hilarious to watch. Seeing Shin Hye Sun act like a man brings endless laughter, and you really never know what kind of situation So Yong will get into. The storyline is also very unique, which draws viewers in. It's not every day you come across a K-drama about a man whose soul finds himself in the body of a Queen!
4.  Vincenzo: No. Of episodes-20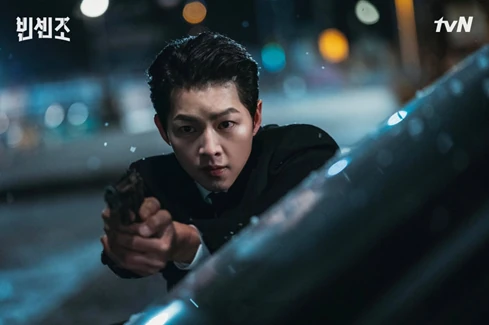 Vincenzo Cassano (Song Joong Ki) is an Italian lawyer and Mafia consigliere who was adopted and raised in Italy. He returns to Korea to tie up some loose ends pertaining to some gold that is being kept underground in Geumga Plaza. He meets Hong Cha Young (Jeon Yeo Bin) and her father Hong Yoo Chan (Yoo Jae Myung) and they are able to form a strong bond with Vincenzo. Vincenzo becomes intertwined in a revenge scheme to get back at Babel Group.
This series took international storm. People couldn't help but fall in love with Vincenzo and his Geumga Plaza crew. It had everything you could ask for – bromance, friendship, romance, laughs, and unexpected villains galore! It constantly had viewers on the edge of their seats and seeing the potential romance between Vincenzo and Cha Young was to die for!
5. Sisyphus the myth: No. Of episodes 16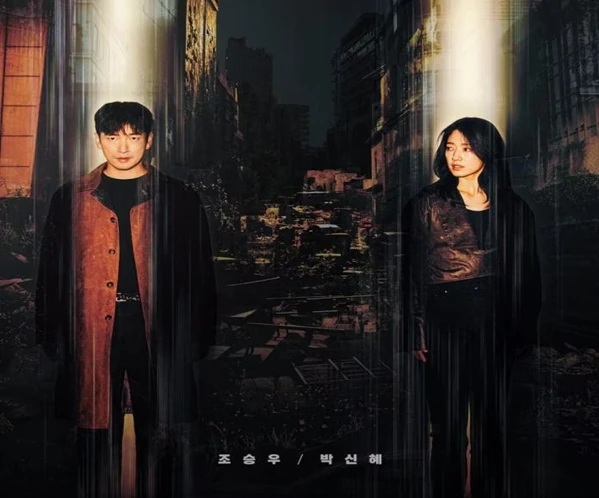 A time travel story between a genius engineer Han Tae-Sul (Cho Seung-Woo) and his saviour from the future Gang Seo-Hae (Park Shin-Hye).
Han Tae-Sul is a genius engineer and the co-founder of Quantum and Time Company. He is handsome and he produces innovative results. Thanks to his efforts, Quantum and Time has become a world-class enterprise. He is known as a miracle worker and a hero in Korea, but reality is a little different. After his older brother's death 10 years ago, he has exhibited eccentric behaviour. The company's stock price has fluctuated accordingly. One day, Han Tae-Sul learns of an unreliable truth behind his brother's death. His dangerous journey begins.
Gang Seo-Hae is an elite warrior. She can take down the biggest men with just her bare hands. She is also a sharpshooter and able to make bombs. She learned these skills to survive in a world that is dominated by gangsters and military cliques. One day, after a long and dangerous journey, she comes to Han Tae-Sul to save him.