Turkey's first national anti-ship missile Atmaca, developed by ROKETSAN, was fired from the TCG Kınalıada corvette as part of the serial production line qualification test and successfully hit the out-of-service rescue ship Işın. The Atmaca missile used is from the lot that came off the production line.  It boasts a range of more than 200 kilometers (124 miles). The sea skimming missile can be given target update, re-target, re-targeting, and mission abort capability via a modern data link.
The mass production has already begun and the first lot of missiles is awaiting deliveries to the Turkish Navy. "Within this year, our Atmaca missiles will enter the inventory by the end of the year and will be mounted on our ships. From now on, our own ships will be ready to be delivered to our armed forces," said ROKETSAN General Manager Murat Second. ASELSAN and TÜBİTAK SAGE are also involved in the production chain.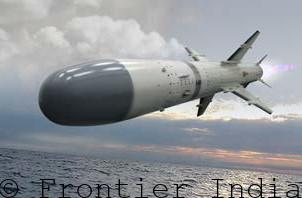 Representatives from Pakistan, Azerbaijan, and Indonesia were present during the firing as Turkey intends to export the missile to these countries.
Medium Range variant
The company has also started work on the medium range anti-ship missile, a smaller variant of the Atmaca missile capable of being launched from a helicopter.
Other Missiles
The battery powered AKYA HWT, a dual-purpose torpedo that is effective against submarines and surface vessels is scheduled to be integrated on Turkish submarines. 
The family of HİSAR (Fortress) short-range to long-range surface-to-air missile systems are under various stages of deliveries. Hisar-A Low Altitude Air Defense Missile System has been delivered. HİSAR-O medium range air defence system, Hisar-O+ and HİSAR-U (renamed as Siper) long range air defence system are in the works.