Travis Scott, aka Jacques Berman Webster II, also known as La Flame or Cactus Jack, is an American rapper and record producer.
In 2013 he signed a recording contract with TI's Grand Hustle Records, releasing the albums Rodeo (2015) and Birds in the Trap Sing McKnight (2016) and enjoying great success in the US and international charts.
He followed it with the release of collaborative albums with Quavo, Huncho Jack, Jack Huncho (2017), and the number one album on the 2020 Billboard JackBoys (2019) with the collective Cactus Jack.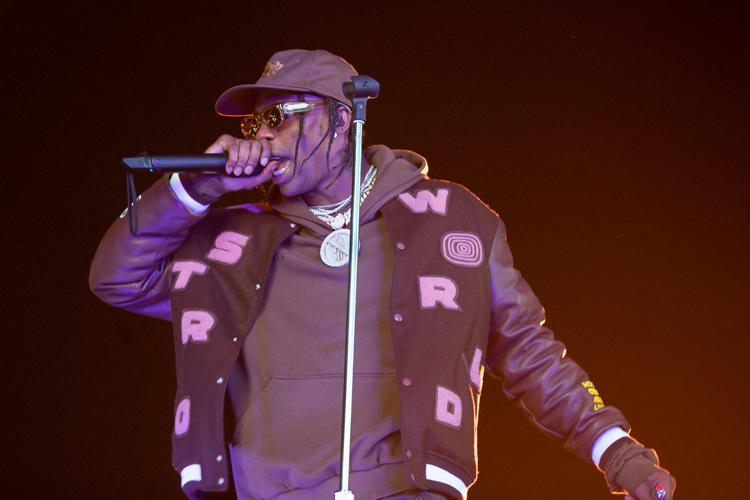 In 2018 he released his third solo album, Astroworld, which debuted at the first position of numerous international charts and won the acclaim of music critics, including the nomination for the Grammy Awards 2019 for the best rap album. The fourth album Utopia is expected in 2021.
Throughout his career, he has collaborated with numerous hip-hop and contemporary R&B artists, including Kanye West, Kendrick Lamar, Drake, 2 Chainz, Jay-Z, The Weeknd, Stevie Wonder, John Legend, Alicia Keys, SZA and Ella Mai, but also exponents from other musical genres, such as Rosalía, Ed Sheeran, Calvin Harris and Justin Bieber.
As a producer, he worked alongside Madonna, Rihanna, Big Sean and the Migos.
Nominated eight times for Grammy Awards and winner of a Latin Grammy Awards, he has achieved success since the second half of the 2010s, selling over 45 million copies of singles and albums in the United States of America.