The Turkish manufacturer, Baykar Defense has pitched the latest Bayraktar TB3 strike drone to the Japanese Navy to equip its Izumo-class aircraft carriers.
The manufacturer says that Bayraktar TB3 is extremely well suited for Izumo-class mini-carriers, having folding wings, which helps deploy a larger number on board.
Bayraktar TB3
Bayraktar TB3 is being created for the Turkish Navy's first amphibious assault ship Anadolu, which is expected to enter service this year. The takeoff weight of the new modification of the attack drone is 1450 kg and it has the ability to stay in the air is "around the clock", as per the manufacturer. It is designed to carry a payload of 280 kgs. The empty weight is about 1200 kgs, but it is not known if the weight includes the SATCOM. Anadolu will be able to accommodate from 30 to 50 TB3 units, depending on the configuration of the Anadolu air wing.
In an image shared by the company in May 2021, the UAV was seen with satellite communication terminal SATCOM. With SATCOM, the Bayraktar TB3 UAV will perform missions at long range, outside the line of sight.
Bayraktar TB3 uses a special pulley system to take off from aircraft carriers.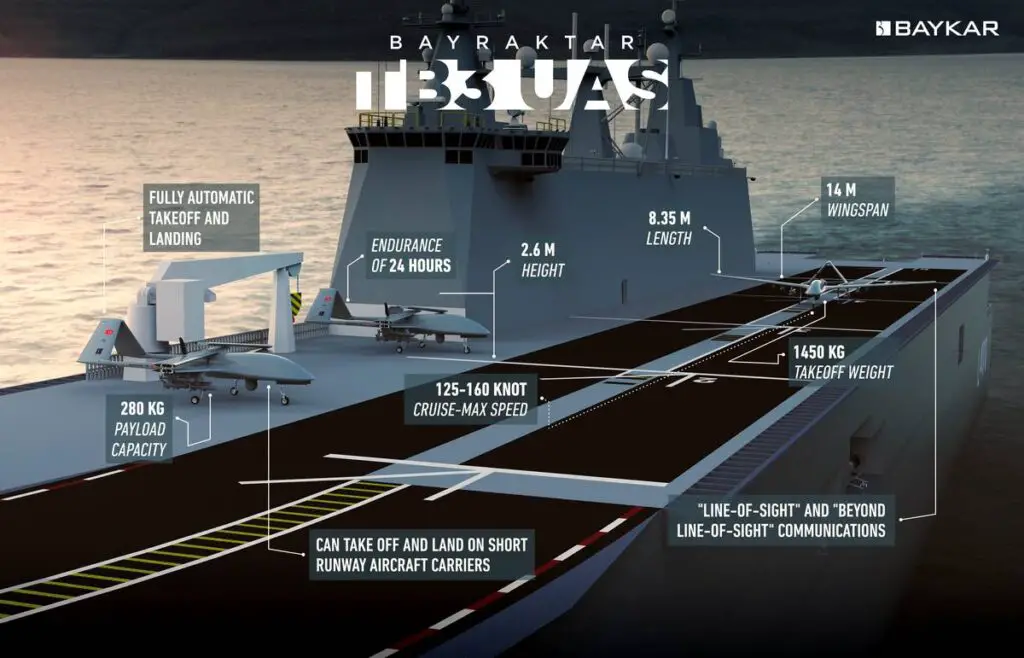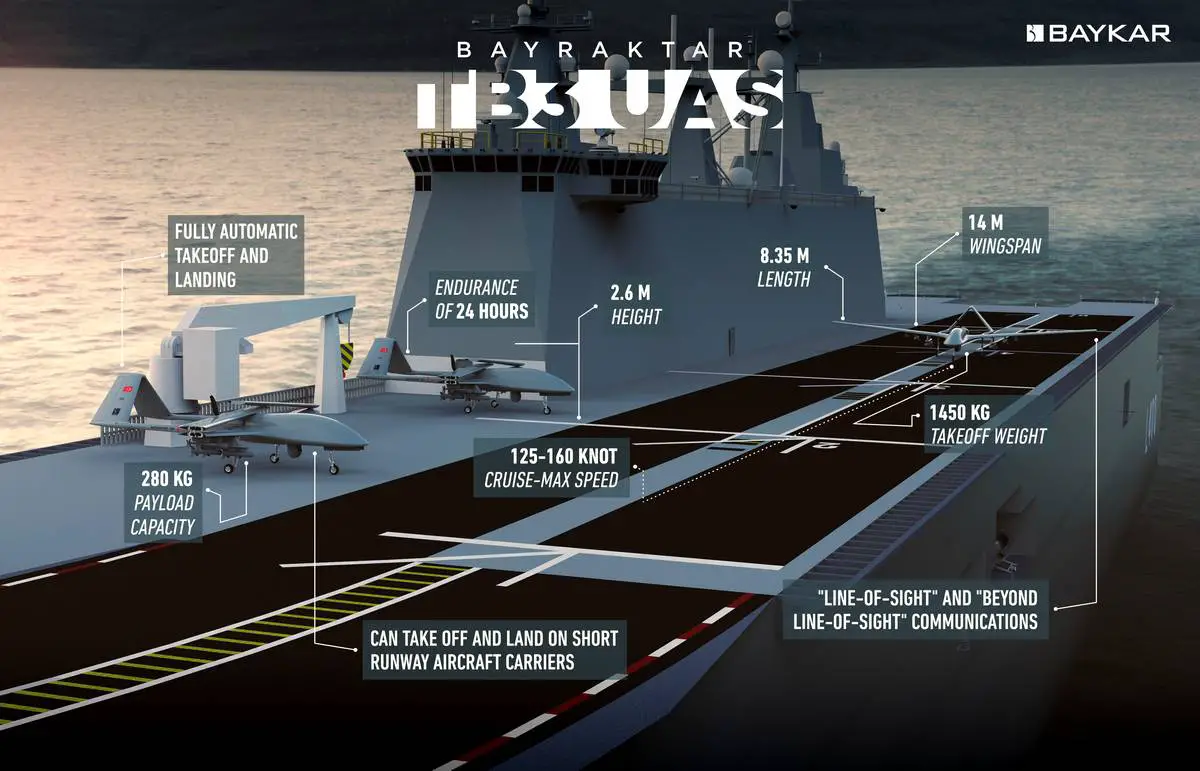 This month, Selçuk Bayraktar, the Chief Technology Officer of Baykar Defense, addressed the system's size and weight issue. Speaking to Bursa Technical University students, he said, "Our Unmanned National Fighter Aircraft is a bit big and heavy due to the features it should have. We are developing its design in such a way that it can take off and land on the ship almost uninterrupted. In addition, we are trying to make it able to work in various and difficult conditions in terms of design features."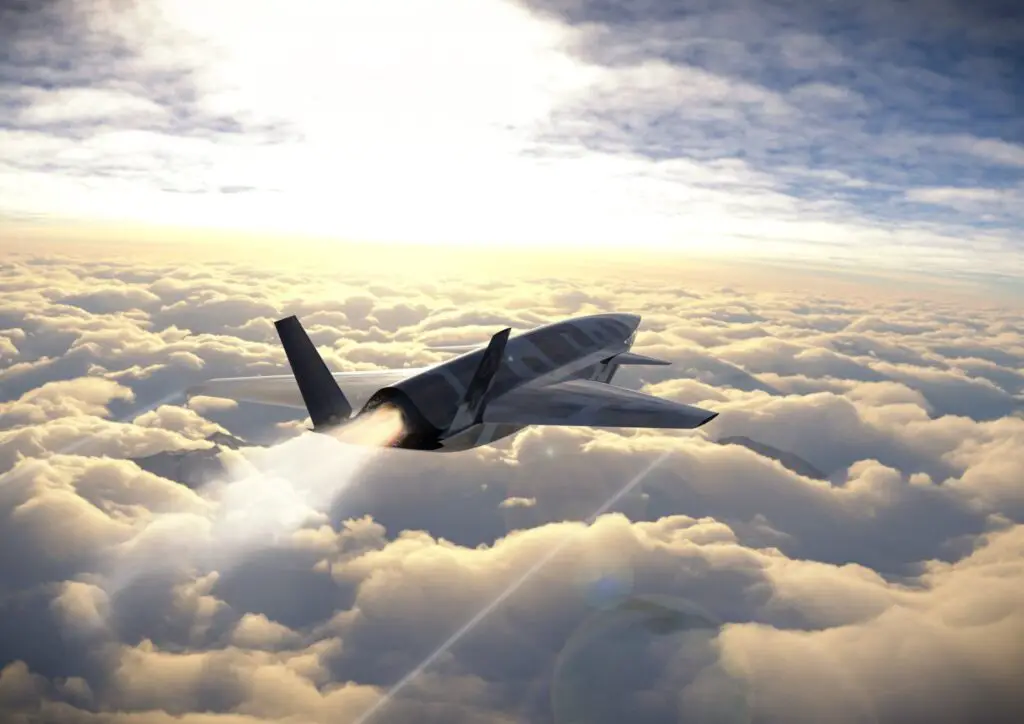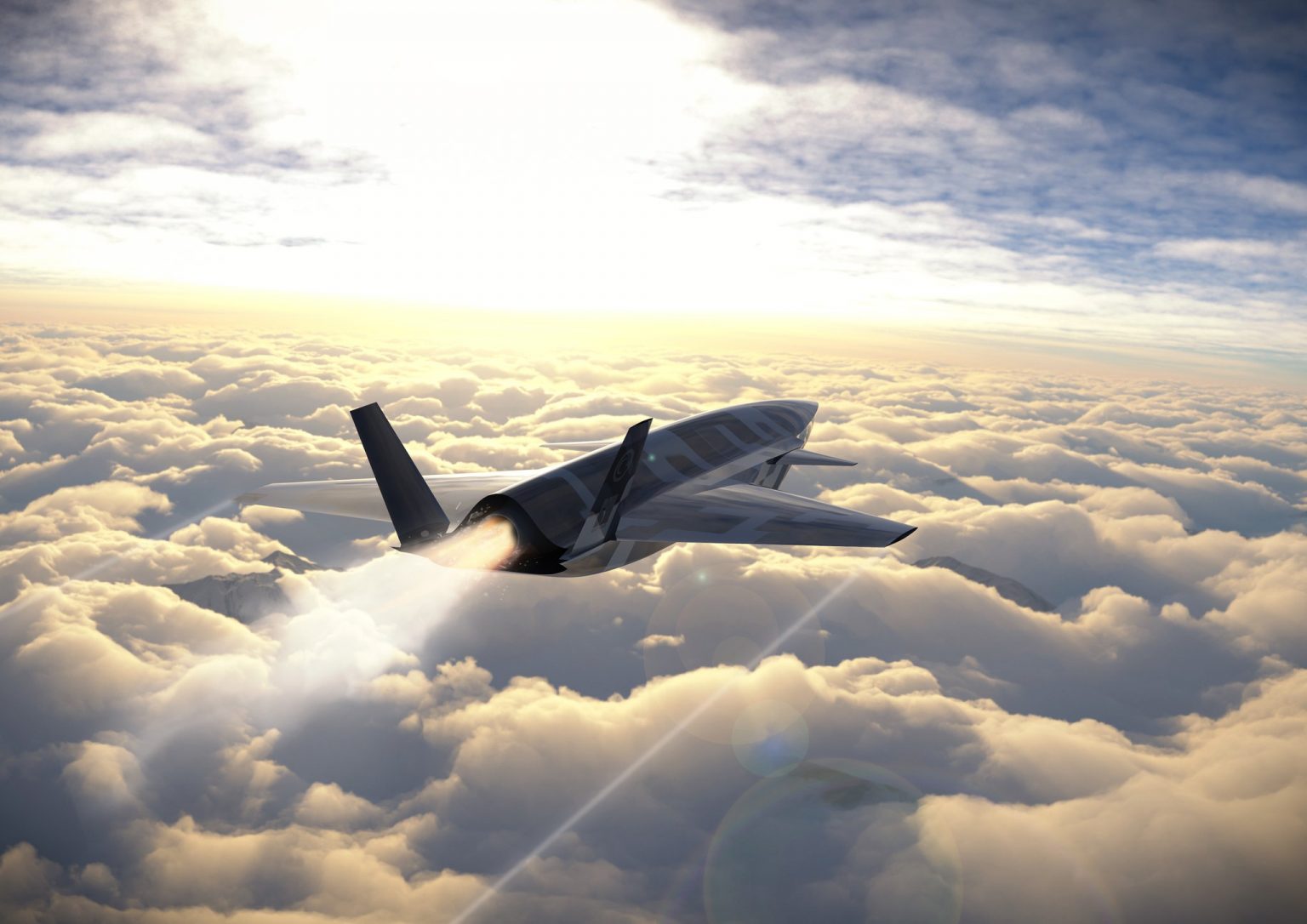 TCG Anadolu was also planned to be equipped with MİUS UCAV with a Ukrainian AI-25 engine. This project is expected to be delayed because of Russian special action on Ukraine. The UAV is designed to fly at supersonic speeds at high altitudes and Artificial Intelligence will make the decisions. 
Izumo class mini aircraft carriers
Japan is converting two Izumo type helicopter carriers into "mini-aircraft carriers" to deploy F-35B carrier-based fighters on them. As a result, both ships are expected to take on board 28 aircraft each.
With this upgrade, the Japanese Navy will receive an offshore platform capable of carrying fighter jets for the first time since World War II. Previously, the fleet of a defeated country could not own an aircraft carrier because of constitutional restrictions.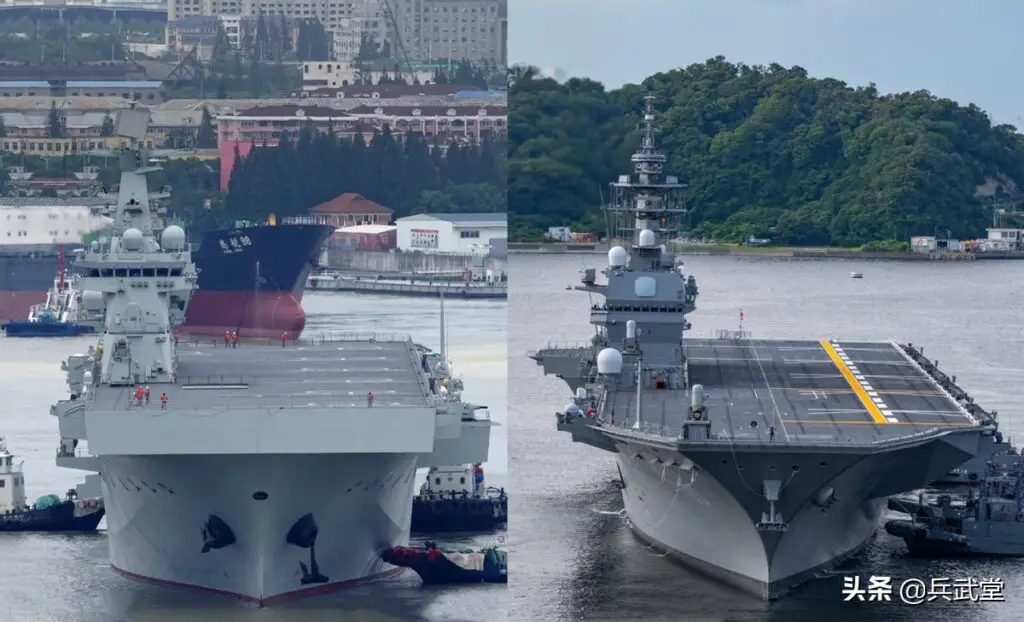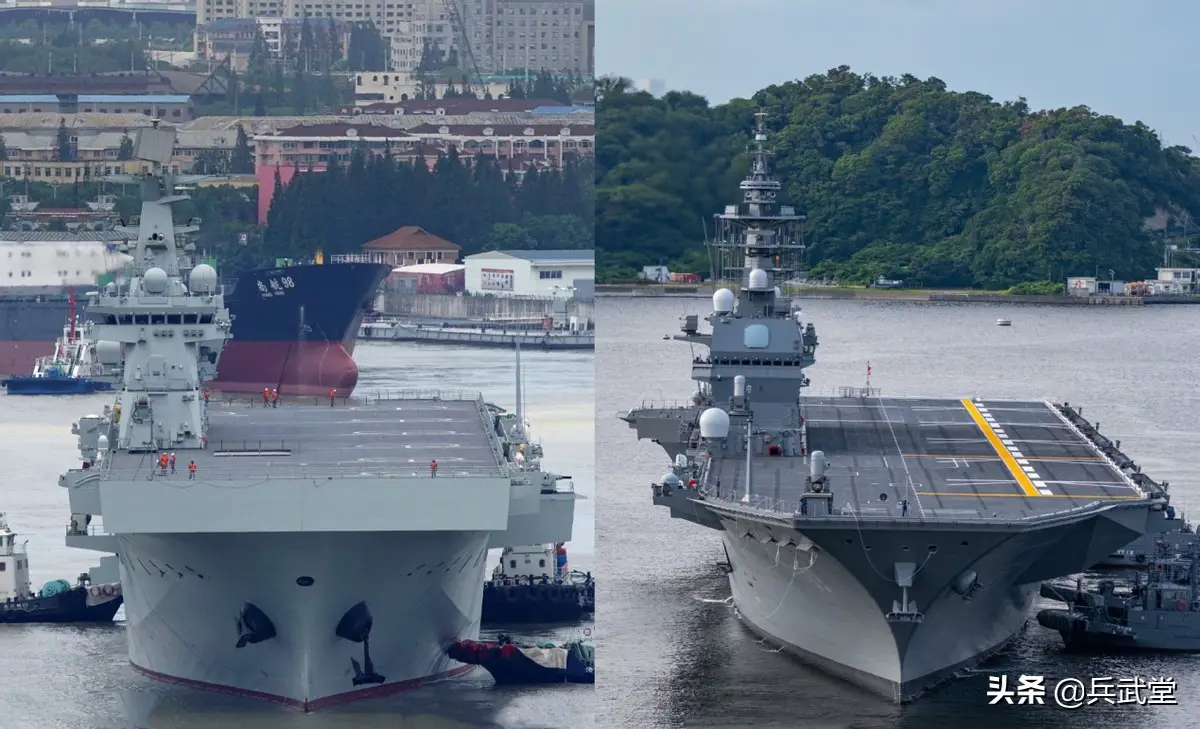 Izumo class has a deck and dimensions almost similar to the aircraft carriers Shokaku and Zuikaku, which took part in the raid on the U.S. Navy's Pearl Harbor base in 1941, but the Japanese government insists that this is not an aircraft carrier.
With a length of about 250 m and a standard displacement of 19,500 tons, Izumo is the largest ship in the Japanese Navy.
Izumo was built to replace the destroyer-helicopter carrier "Shirane" with a standard displacement of 5200 tons. The Japanese Navy already has two "helicopter-carrying destroyers", "Hyugo" and "Ise", with a standard displacement of over 10,000 tons each. Analysts say the Hyugo class helped Japan gain the necessary technical and technological experience to operate an aircraft carrier. 
Since China has acquired aircraft carriers, Japan decided to repurpose Izumo as a mini aircraft carrier. Izumo's modification is mainly aimed at strengthening the heat resistance of the flight deck so that it can withstand the aircraft carrier's high takeoff and landing temperatures. Japan plans to operate F-35B short takeoff and vertical landing (STOVL) aircraft from 2024. For accommodating F-35B, Izumo hangar space is also being revamped to host takeoff and landing equipment. The air traffic control will acquire a triangle shape instead of the current rectangle.
By 2025, the Japan Maritime Self-Defense Force will have the most basic takeoff and landing capability for aircraft carriers for training. Izumo class is intended to get its full carrier combat load by 2028.
Aircraft carrier competition with China
Developing carrier combat capabilities is inherently complex and expensive. While Japan's progress appears to be very slow, China seems to be in no better position. Although China currently has two aircraft carriers, Liaoning and Shandong, Liaoning is aged and positioned as a training ship. The newly built Shandong has inherited all the shortcomings of the Liaoning ski-jump, and its combat aircraft do not match the ones deployed by the U.S. and Japan. It is the reason China is rushing to build No. 003. However, even if No. 003 has a catapult, the issue is that the J-15 and J-16D carrier-based aircraft on the Chinese carriers are modelled on the Su-33 / Su-27 fighters of the last century. It can no longer compete with the F-35B today. To counter it, China is also actively developing the next generation of carrier-based aircraft, Gyrfalcon, designed by Shenyang Aircraft Industry Group. China has already revealed a full-scale model of the FC-31 or J-31, or J-35. Developing a new carrier-based aircraft takes a lot of time, and it isn't easy to launch it into mass production and service in a short time.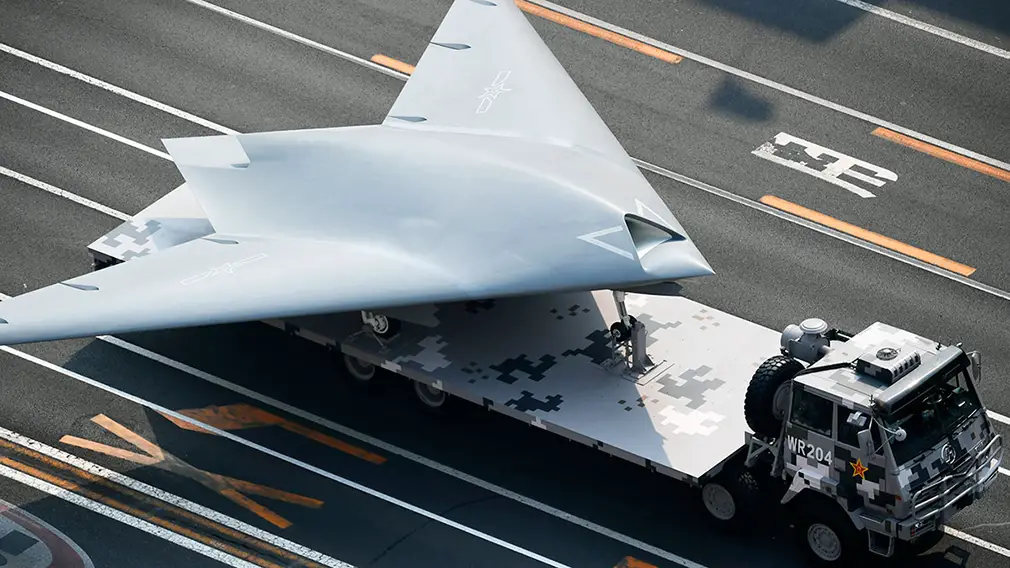 China is developing GJ-11 Sharp Sword UCAV., which is built according to the "flying wing" scheme using stealth technologies. Experts consider this drone to be very slow. China plans to use these drones with the Xian KJ-600 early warning aircraft.