According to Chinese official media, China has reportedly recently tested a brand-new high-altitude rocket launching system. The 16th round of military negotiations on the Sino-Indian border has just concluded, and the PCL191 multiple launch rocket system (MLRS) may now be stationed in the Himalayas.
The launcher is mounted on a truck and hit its target several kilometres away in a desert in western China, China Central Television reported on Sunday, July 17. The system is not unknown to the battalion. It was first seen displayed on Chinese National Day, October 1, 2019.
A powerful battery powers the vehicles used for launchers. The system is also capable of operating on its own. A battery includes six launcher vehicles, many reloading vehicles, a command post vehicle, a vehicle for conducting meteorological surveys, and various service support vehicles.
It is based on the Norinco AR-3 MRL. In 2010, the AR-3 went on sale. In contrast to other rocket systems in the parade, the PHL-16 was unlabeled.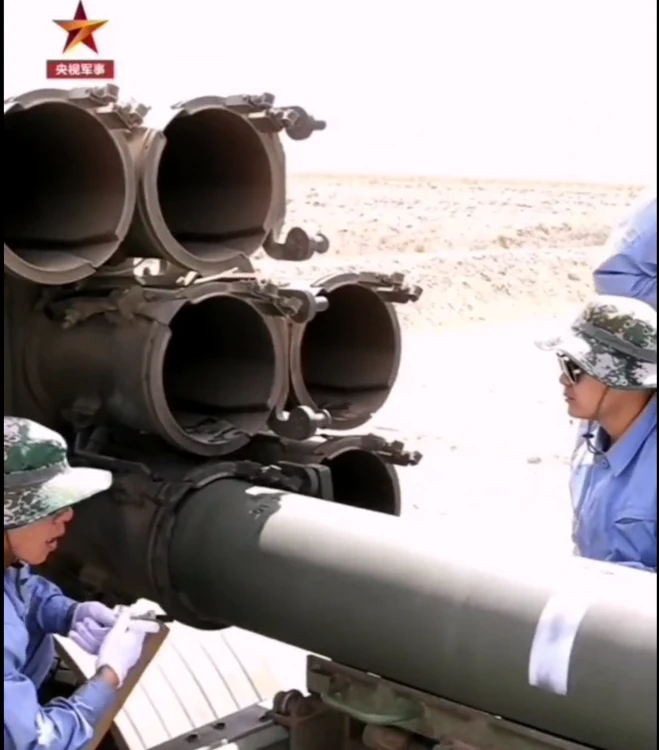 The novelty today is that in addition to rockets with a range of 350 kilometres, the system could now carry so-called " Fire Dragon " ballistic missiles, capable of striking at 500 kilometres. 
Negotiations on the roof of the world 
A rocket launching system with a 500 km range means that it can hit any Indian military base from the territory under Chinese control. 
The Chinese and Indian forces were negotiating at a border station on the Indian side of the Line of Effective Control (LAC), which temporarily delineates the border between the two nations when this latest test was made public.
This is also where hostilities resumed two years ago when China strengthened its presence on the roof of the world. China strengthened its international borders in Hong Kong, Xinjiang, and the Himalayas in the spring of 2020 as the entire globe struggled to contain the new epidemic. 
Ballistic missiles like the Donfeng 17, probably with DF-ZF Hypersonic Glide Vehicle, have also been lined up facing the Taiwanese coast.