A brigade of the 75th Group Army of the People's Liberation Army (PLA) recently completed a long-range deployment exercise with participation of thousands of officers and soldiers and thousands of equipped vehicles spanning four provinces for nearly 2,000 kilometers from the hinterland of northern Guangxi to the 4,000-meter-high Sichuan plateau.
The exercise was held under the predetermined combat readiness plan. As per the official state media, the officers and soldiers had specific tasks, divided labor, acted in groups, loaded materials and equipment at the fastest speed, completed vehicle formation, and assembled troops in three ways to the scheduled loading area. After arriving at the loading station, the officers and soldiers quickly started loading operations to guide, locate, and reinforce various types of weapons and equipment.
The equipment was loaded in two hours, and the train left for an undisclosed place in western Sichuan. After four days and three nights of railway journey, the train arrived at an unloading station in western Sichuan as scheduled. The officers and soldiers quickly started the unloading operation. In less than 30 minutes, all equipped vehicles were unloaded.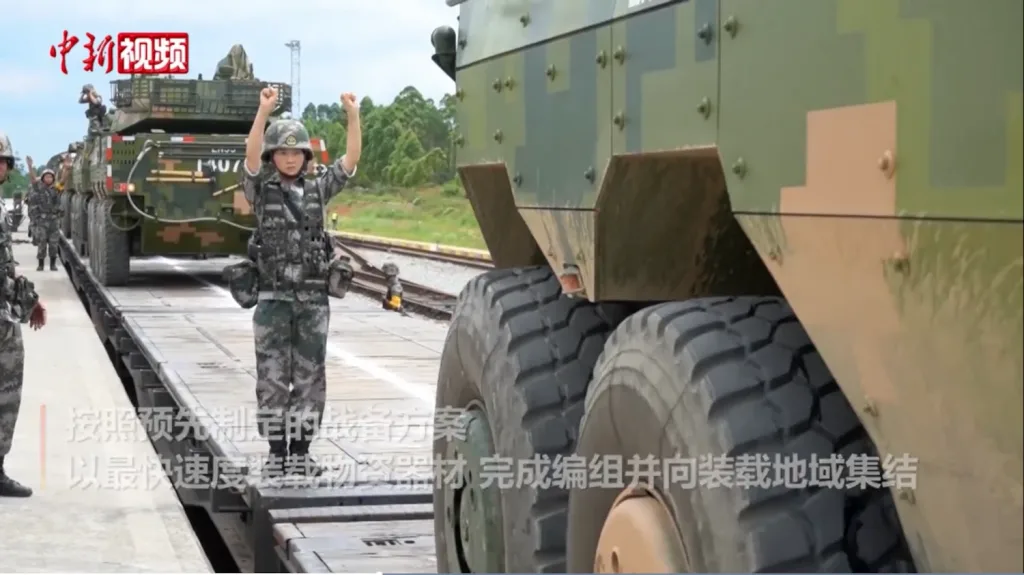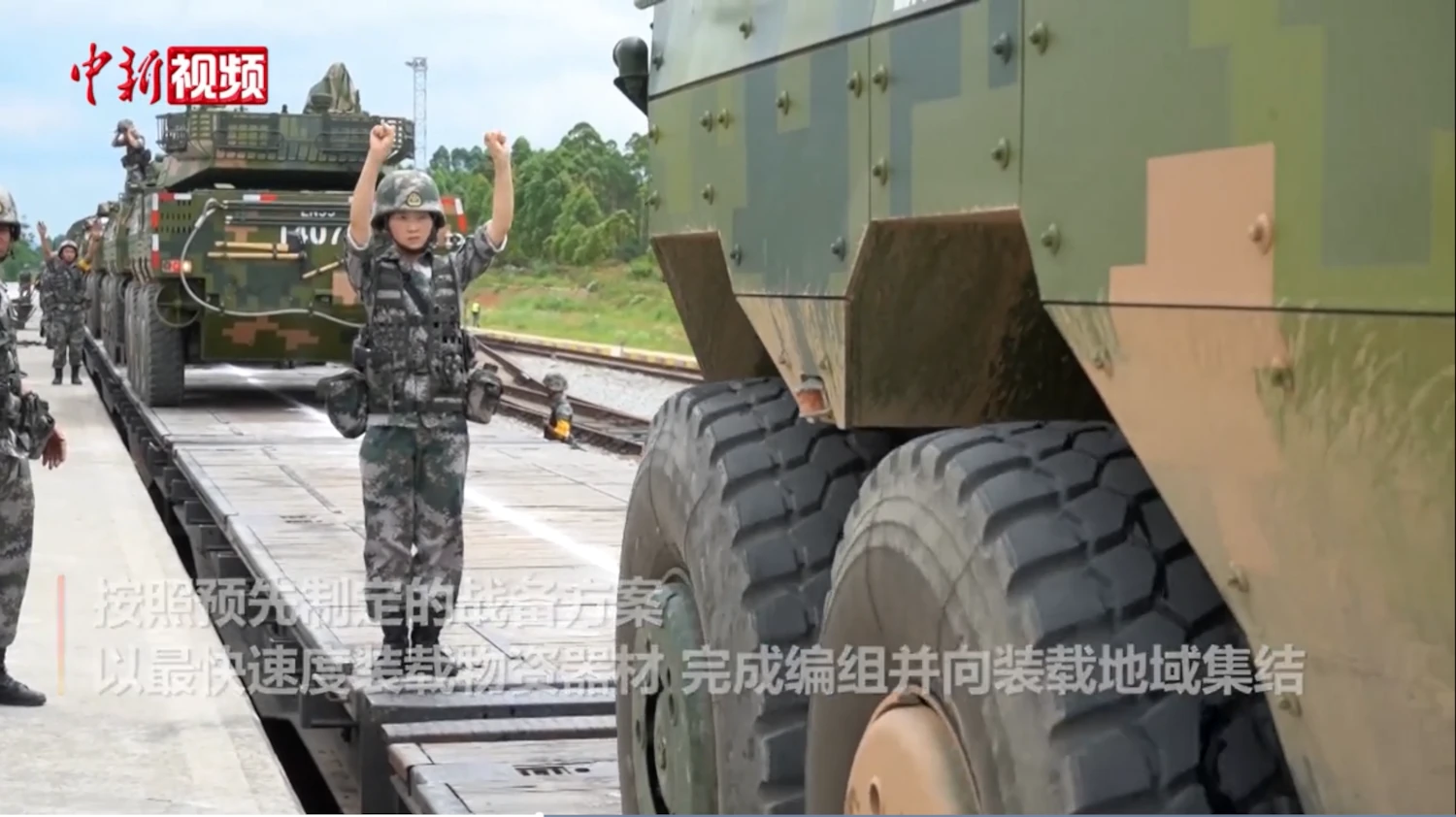 It is understood that after five days and nights of motorized maneuvers, all officers and soldiers arrived at the planned assembly area. The maneuver effectively tested the actual combat capabilities of the troops, commanding communications, and driving on plateaus. The exercise largely comprised Armoured Fighting Vehicles, showing that it was a light or medium Motorized Infantry Brigade or Mountain Combined Arms Brigade.
The 75th Group Army is one of two Group Armies assigned to the Southern Theatre Command (formerly the Guangzhou Military Region).
China, on December 2020, completed the track-laying work for a railway line linking the cities of Lhasa and Nyingchi in Tibet, close to the Indian border in Arunachal Pradesh. It is the second railway into Tibet after the Qinghai-Tibet Railway. The train starts from Chengdu, the capital of Sichuan Province, and enters Tibet via Qamdo, traveling through Ya'an, which shortens the journey from Chengdu to Lhasa from 48 hours to 13 hours.