The carmaker Nissan's ex-boss Carlos Ghosn said that the "most critical" moment during the escape from Japan was when he was in a box before boarding the plane.
"During the escape, the critical moment was when I was hiding in a box before boarding the plane from Japan, "Ghosn said in an interview with Japanese television station NHK.
As before, he argued that the primary motive for his escape was the imperfection of the Japanese judicial and legal system.
How Ex-Nissan CEO Carlos Ghosn escaped from Japan
Until 2018, Carlos Ghosn was one of the most famous and respected executives on the planet. Comics were drawn about him in Japan, the "mighty gaijin" who saved Nissan from bankruptcy. In his homeland, Lebanon, postage stamps were issued with his image. Books have been written about the life path of the creator of one of the largest automakers in the world, and Ghosn's solutions were studied in business schools. Ghosn's escape is sure to inspire adventure novels and films. 
His glorious career came to an end in November 2018, when Ghosn once again flew to Japan for a meeting of the Nissan board. Ghosn was arrested right at the airport, accused of financial violations, and put in solitary confinement in the same prison where the sectarians "Aum Shinrikyo" were imprisoned, who committed a terrorist attack in the Tokyo subway in 1995, which injured more than 5,000 people. 
After that, Ghosn – a citizen of Brazil, Lebanon and France – was released on bail several times, arrested and rereleased. But on New Year's Eve 2020, the media reported a sensation: Ghosn escaped from house arrest in Tokyo and showed up in Lebanon. The escape turned out to be even more incredible than adventure novels or movies. The former executive left Japan in a box, took refuge in a mansion in Beirut owned by Nissan. Nissan once acquired this mansion as a residence for Ghosn and his family and is now unsuccessfully trying to evict its former manager from there. 
Based on charges brought in Japan, the 65-year-old Ghosn faced a dozen years in prison, and he seriously wondered if he would end his days in a Japanese jail. As per statistics, in Japan, only 1% of acquittals are passed. So Ghosn decided to run. As suspected by Japanese law enforcement officers, the mastermind of the escape was Ghosn's new wife, Carol, with whom Ghosn married in October 2016. Ghosn denies accusations against her, as well as against other members of his family.
The time to escape was the right time: in December, Japan has long New Year holidays, when even law enforcement officers are resting. In Japan, it is not customary to wear an electronic bracelet for house arrest. Instead, Ghosn's passports were taken away, a bail of $ 14 million was obtained, and a video camera was installed in front of the front door. He was allowed to leave the house. The usual routes were to hike to a French bakery and gym. On the street, three agents in civilian clothes followed Ghosn. They were from the police, the prosecutor's office, and a private agency that Nissan hired, writes WSJ. But law enforcement officers did not conduct constant surveillance. And Ghosn's lawyers threatened private traders with a lawsuit, insisting on the inviolability of private life. On December 29, private surveillance was suspended.
And on the same day, at about 2.30 pm, a security camera recorded Ghosn leaving the house, writes Bloomberg. He wore a hat and a medical mask – worn by many in Japan for fear of germs. At about 4.30 pm, Ghosn boarded a high-speed train at Shinagawa Station in Tokyo and arrived in Osaka three hours later a rented business jet was waiting for him at the local airport.
The Osaka business jet terminal was chosen because its X-ray unit did not check the musical box in which Ghosn was hidden. At 23.10, the Bombardier jet flew to Istanbul. The plane's capabilities allowed him to take a course directly to Beirut, raising suspicions as almost no one flies there from Osaka. The route of the business jet is also noteworthy. The shortest route lay over China, Mongolia and Kazakhstan. But the plane headed north-northwest, carefully avoiding the airspace of South Korea, which has an extradition treaty with Japan. And then the plane flew over Russia, from whose airspace he left only over the Black Sea.
At about 5.30 am local time, a Bombardier aircraft landed at Istanbul Airport Ataturk. Since 2019, it has been closed to passenger aircraft, leaving only cargo flights and business jets. Ghosn likely climbed into the box again, and he was reloaded into another Bombardier, which was 25 meters from the first.
An employee of the Turkish airline MNG Jet Havacilik, which leased both aircraft, did not mention Ghosn's name in the documents. Both flights – from Dubai via Osaka to Istanbul and from Istanbul to Beirut – he issued as unrelated flights. The airline wrote a statement against him to the police and announced its readiness to cooperate with the authorities. He was arrested, like the four pilots and an investigation is underway.
And Ghosn flew to Beirut, where he no longer needed to hide. He entered Lebanon showing his second French passport: frequently travelling French citizens are allowed to hold two passports in case they need to travel and simultaneously apply for a visa to another country. The Japanese court left the second passport to Ghosn: foreigners must have an identity card with them, explained France24 TV channel. The document was kept in a plastic box with a combination lock. Only his lawyers knew the code, but this makeshift safe was easy to break, writes Bloomberg.
The escape cost Ghosn approximately $ 20 million, according to the FT. $ 14 million of them – lost collateral. However, Ghosn was one of the highest-paid managers in Japan. In 2017–2018, he had made $ 17 million.
Who freed Ghosn?
Bloomberg suggests that the main organizer of Ghosn's escape is Michael Taylor, a veteran of the Green Berets (the elite of the US Special Forces). In the 1980s, Taylor was sent to Lebanon to train the Christian militia. He made extensive acquaintances in the local Christian community to which Ghosn belongs. In 1983, Taylor retired from the army but remained in Lebanon as a private military instructor. He soon married a local girl. Taylor is fluent in Arabic, and two of his three sons graduated from college in Lebanon. Later, Taylor moved to Massachusetts but often travelled to Lebanon, being an undercover agent for the FBI, the US Drug Enforcement Agency and other structures. In 1994, he founded the American International Security Corporation, a security firm specializing in various cases, from security services to hostage rescue.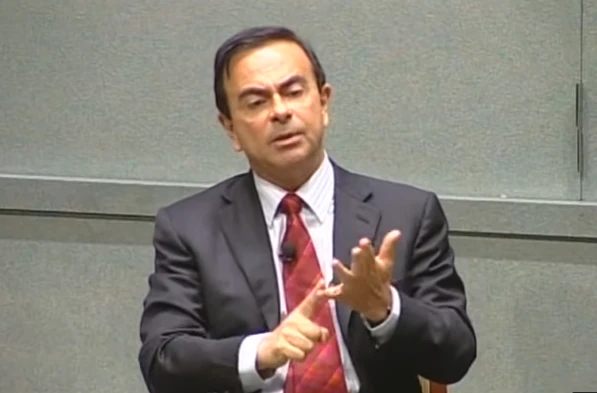 The next day after his escape, Taylor gave an interview to Connecting Vets, a website for veterans of the US Armed Forces. He flatly refused to answer questions about his role in the case but readily commented: "This guy [Ghosn] was, damn it, a hostage. If he had escaped from North Korea or China, they would have spoken of him quite differently. "
Michael Taylor and his son Peter were sentenced to Japanese prison in July. 
In total, the team that organized Ghosn's escape consisted of 10-15 people of different nationalities and was divided so that those performing one task did not know what others were doing, writes WSJ. More than 20 trips to Japan yielded information on a dozen possible terminals (from airports to seaports) where security checks were lame.
Where to run? 
After his arrest, Ghosn asked for help from the authorities of all three countries he is a citizen of – France, Brazil and Lebanon. Although without much success, only the Lebanese fought for him as the country's foreign minister, Gebran Bassil is Ghosn's son-in-law. For many in Lebanon, Ghosn is a national hero. Even a series of stamps with his portrait has been released. Finally, Lebanon has no extradition treaty with Japan. And the former top manager chose his historical homeland.