HAL inked a deal worth more than $100 million today for the supply and manufacture of 88 TPE331-12B engines/kits, as well as maintenance and support services, to power the Hindustan Trainer Aircraft (HTT-40).
HAL has successfully developed HTT-40 basic trainer aircraft to meet the Indian Air Forces' (IAF) basic training needs. A total of 70 aircraft may be required, said R Madhavan, CMD of HAL, adding that the deal with IAF is nearing completion.
Eric Walters, Honeywell Defense & Space Senior Director of OE Sales, said the TPE331-12 engine had proven itself in operations worldwide. The company has committed to supporting and delivering engines and kits on time to satisfy the IAF's needs. Honeywell is dedicated to supporting the export of HTT-40 aircraft in the next few years, as well as additional engine programmes now under consideration. This deal would open the path for HAL and Honeywell to work together in the future, he added.
Honeywell TPE331-12B engine
The TPE331-12B engine is a single shaft turboprop engine with an integral inlet and gearbox, two-stage centrifugal compressor, power turbine, gearbox, three-stage axial turbine, turbine exhaust diffuser, and EEC for power and operational characteristics.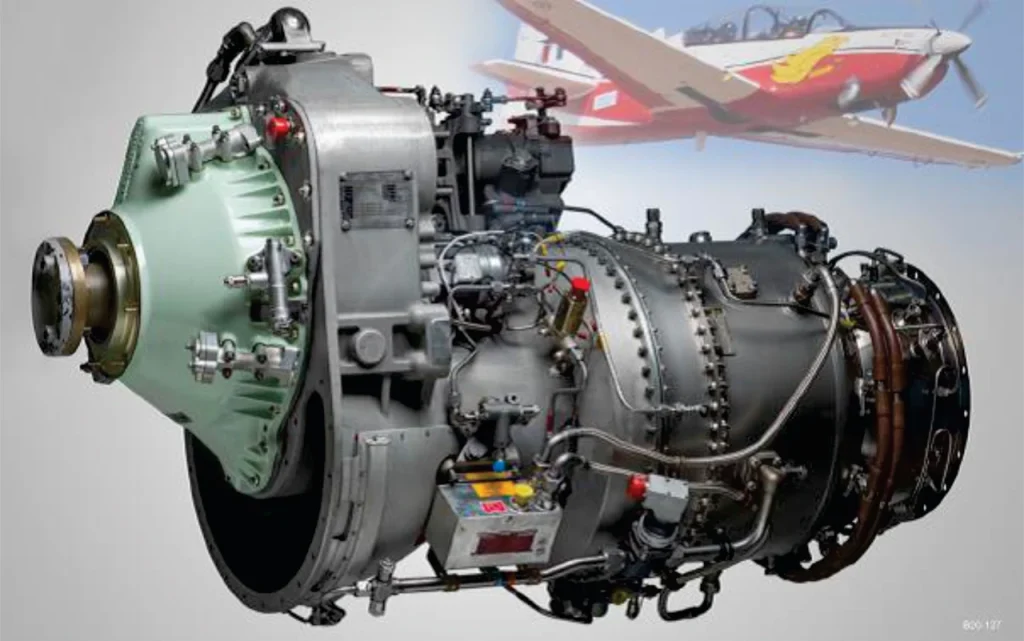 TPE331-12 B engines have powered the HTT-40 prototypes since 2014. The signing of this 'Manufacturing & Repair licencing agreement for the Honeywell TPE331-12B Turboprop engine is a significant step toward fulfilling 70 HTT-40 aircraft contracts with the IAF. 
HAL and Honeywell are looking at additional sectors like 1MW Turbo Generators and the production, repair, and overhaul of TPE 331-10GP / 12JR engines for different Dornier versions.
HTT-40 Basic Jet trainer
The HTT-40 is a two-seat, tandem-crew turboprop with a maximum takeoff weight of 2,800 kg. It is equipped with a pressurized cockpit, a 950 hp engine, ejection seats, a state-of-the-art cockpit display system, and a simulation system that allows the instructor in the rear cockpit to simulate the failure of various systems to train the cadet in emergencies.
The HTT-40 aircraft was designed by HAL for the first time in a fully digital form using "paperless" technology. According to the company, 55 of 95 systems (about 80%) were designed and manufactured in India. Another 35 systems will be manufactured in India under technology transfer agreements.
The aircraft is equipped with a Honeywell TPE331-12B turboprop engine with an HP 1150 power. These same Honeywell TPE331-5 series engines are also used in HAL's Dornier Do 228 transport/passenger aircraft.
In the future, HAL plans to develop a light attack aircraft based on the HTT-40, which will be offered to countries that cannot purchase expensive fighters and do not have air bases with long runways. HAL estimates that the cost of the HTT-40 will be around Rs 400-500 million (about $ 6.3 million) per aircraft, which is one-fifth of the cost of a light fighter. 
HTT-40 is positioned as an aircraft for pilots' initial and basic training. At the same time, HAL developed the HTT-40, despite doubts about this project from the leadership of the IAF, which prefered to purchase Swiss Pilatus PC-7 Mk II aircraft, with which the IAF was very pleased. The Indian Air Force has ordered 113 Pilatus PC-7 Mk II aircraft and intended to purchase 106 more. The IAF even began cooking up a follow-up deal for another 38 planes, but in 2019 a corruption scandal erupted with Pilatus, and India decided to end its relationship with the company, a decision it has since revised.
It should be noted that Pilatus forbids the PC-7 from being armed in their agreement.
The IAF had vetoed financing for the HTT-40 programme, claiming that the aircraft would be too costly, too heavy, and not fit for purpose. HAL continued development on its own with its own funds.
In February 2021, the IAF said it would soon request an official bid from the HAL to purchase 70 HTT-40 turboprop training aircraft. 
In June this year, the Centre for Military Airworthiness and Certification (CEMILAC) issued the HTT-40 a provisional airworthiness clearance certificate.
The IAF is expected to sign the purchase agreement in October or November. HTT-40 has already exhibited ten spins, exceeding the IAF's requirement of six spins. The first batch of planes will be delivered 20 months after the contract is signed. The aircraft will be built in HAL's factories in Bengaluru and Nasik, and it has the capacity to build 24 aircraft each year.
One of the aircraft's characteristics is its rapid rate of ascent and ability to take off from short distances. The tandem-seat turbo trainer aircraft will be utilized for basic flight instruction, such as aerobatics, instrument flying, navigation, close formation, and night flying.