I spent my childhood living at my uncle's agricultural farm located near small, obscure town Bilaspur that only had a Junior High School (up to 8th class) while I cycled 15 km one way to equally obscure upcoming small town Rudrapur in the Terai region of the Nainital district having the only rural high school between Rampur and Haldwani. The Terai is a lowland region sandwiched between the southern slopes of the mighty Himalayas and Shivalik foothills and the Indo-Gangetic Plain characterised by tall grasslands, savannah scrub, vertically tall sal and bamboo forests, magnolias, orchids, and lianas- the woody climbing plants hanging from the trees in clay-rich swamps full of snakes, wild animals from the monkeys, jackals, leopards and tigers and frequented by deadly malaria round the year. Being so near the Kumaon Hills, I was ultimately lured into joining the Kumaon Regiment. My small family and grandchildren, less my wife, are over-obsessed to visit hill stations in the Kumaon Division.

My daughter has a very hectic work schedule, and ever since Covid spread, she slogged tirelessly and needed a short break. Since she studied in Saint Mary's School in Nainital for four years and I had served in Ranikhet for continuous two tenures, both these places were outrightly rejected, and so was the Cloud-9 in Ramgarh (Mukteshwar) and Bhimtal as had many times holidayed in former and visited several times the later. We ultimately decided on Khurpatal, which we had passed through several times but had never stayed. Being close to the bustling and popular hill resort Nainital in the Kumaon Hills, Khurpatal seems a secret haven hidden in the hills, always echoing with the music of mountain breeze and Mother Nature, away from the machine-age man and his boisterousness. Since we prize and love peace, tranquillity and serenity, naturally, Khurpatal is just the right place for our tired bodies, minds and souls from fast city lives to relax and rejuvenate.
On 13 Oct 2021 was my 79th birthday bringing a couple of surprises. Firstly, secretly my Chennai based shipper son Sheri (Gaurav) and daughter Nanu (Neerja) staying with us gifted me a new Renault Kiger SUV. Early morning after wash and tea, having packed with bare essentials a night before, after cutting the birthday cake, with excited Happy Bhatia, our 11 years old lab, we left in Neerja's Mahindra 500 SUV for Khurpatal at 7.41 am. Former Capt SB Tyagi, a dear friend of mine and an expert on Industrial Security, retired as the Head of the Security of the Gas Authority of India Ltd (GAIL) had very kindly and magnanimously offered his well-furnished and equipped 2 bedroom AWHO flat, adjacent to the lake for our four days stay.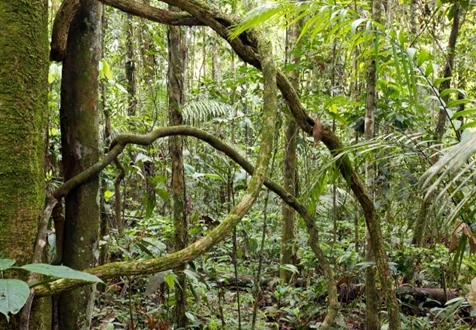 The drive through Delhi-Meerut Expressway was a delight and with minimal traffic. We had breakfast at Macdonald Gajraula, where more than anything, Happy was a BIG attraction with a steady inflow of tourists heading for the numerous Kumaoni hills destinations. Around noon, we turned left towards Bazpur- Kaladungi-Khurpatal-Nainital Road, enjoying the tall trees along the thick Terai jungle trail.
We had a lunch break at Kahlon's Restaurant, a few kilometres short of Bazpur. The food was delicious but equally costly, but it allowed Happy inside the premises. As we crossed Kaladungi, the serpentine hill section road commenced. Gradually, as we gained the altitude along with oak trees, there was an abundance of the pine and rhododendron trees, creepers, plants and nettle or bicchu booti (बिच्छू बूटी) whose slightest touch ensures a stinging pain and itching lasting many hours, cured by the locals rubbing hara patta (हरा पत्ता) juice, growing in the vicinity of the bichhu booti.  The major fauna in these hillsides is the home Himalayan bear, musk, barking and varieties of other deer, the wild goats, ghorals, bharals or blue goats, wolves, black langoors and red-bottomed monkeys and numerous birds, snow leopards and tigers. Incidentally, our lab Happy getting old wasn't happy with our hill drive while we enjoyed the whistling echoes of the cool breeze and the views of the dense forest, valleys and mountains. We had tea and collected loaf of bread, eggs, butter, milk bags, curd, and lassi packets at one of the many insignificant Maggi Points en-route at the entrance by-lane junction to Khurpatal, where the AWHO flats are located about km away along with some small guest houses, Government Employees Guest House and Dynasty Resort within the vicinity.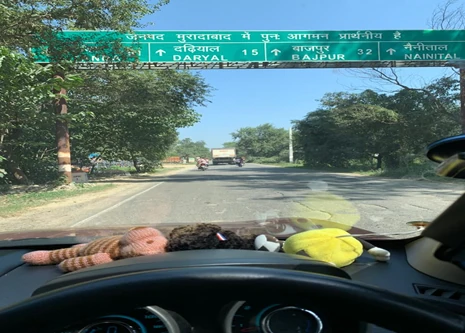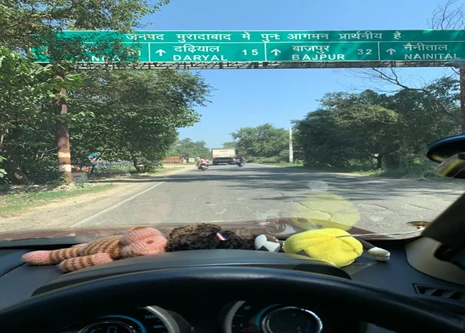 We drove in clean 78 flats small AWHO complex on the southeastern corner of the small Khurpatal Lake in the shape of bovine hoof or खुर at 2.41 pm. We were received by Jagdish, one of the staff in the complex, which Capt Tyagi informed us about our arrival. He handed over the flat's keys and helped us shift our baggage to a flat located after an arduous climb of over 32 steep steps, so very difficult to negotiate by my wife Rajni. The flat was otherwise clean, well laid and had all basic amenities like beds, sofas, fridge, microwave, washing machine, cooking gas and induction plate and necessary utensils and crockery. The TV was there but needed recharging and setting of the dish antenna disturbed by the jumping monkeys around. Jagdish told us that Airtel dish mechanic would come the next day on 14 Oct and set the TV right. He did come indeed, charged us Rs 300 as his visiting fee and the minimum recharging sum of Rs 200 that I gladly did as Rajni, with her age and health issues, was not expected to walk around and only watches TV. But alas, the mechanic would have hardly reached Nainital that the monkeys upset the dish and we lost the TV signals again forever. Perhaps, this was the costliest TV watching viewing of my life, paying Rs 500 for 2 hours of entertainment. Monkeys menace is too much in these remote locations causing repeated disruptions in TV dish antennas.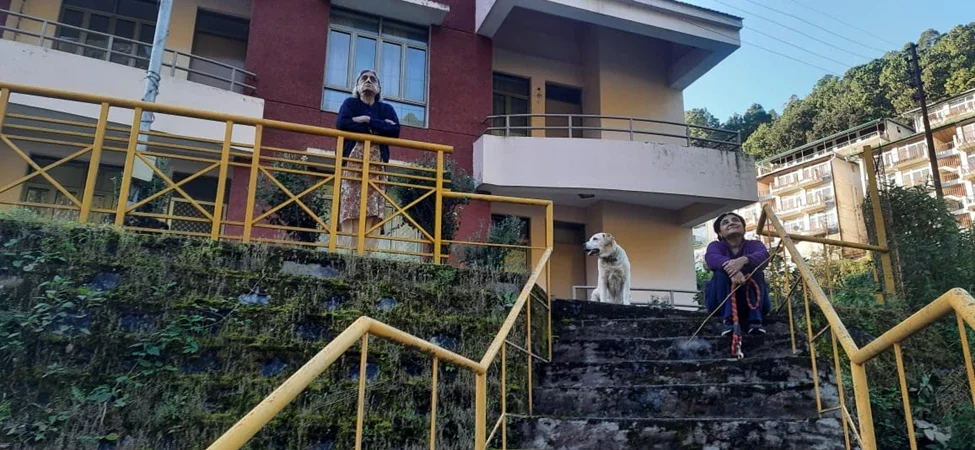 Reaching Khurpatal around mid-afternoon, we found it as a beautiful piece of nature and a dream coming true. The emerald blue-green water of the lake encircled by the lofty pine and old cedar trees offered a gorgeous vista of the mountains. Being tucked away at an astonishing height of around 5500 feet above sea level, Khurpatal is 12 km short of Nainital on Kaladungi-Nainital Road and is a beautiful, quiet, serene piece of nature where one can forget ones stresses, worries, works and learn to meditate and relax in a pollution-free environment. We quickly got settled in the flat; I brewed tea and enjoyed the steaming cups of tea with choco biscuits. I, Nanu and Happy strolled around the lake, enjoying peace, serenity and tranquillity amidst the cool breeze. Since there were no arrangements for food, we depended on the nearby Govt Guest House that provided basic bland dal, roti and paneer meals while it was my job to serve omelette-bread-butter-tea as breakfast or when hungry or not wanting to eat the bland food. Yes, we were also warned by the local Kumaoni staff to be careful of Happy as leopards often frequented the place, and it was not safe being out on foot after sunset with the pet.

We spent 14 & 15 Oct 2021 lazing around Khurpatal Lake while 8-10 more families landed in the AWHO flats. There was a buzz every day along the lake and adjoining small villages and houses as some Bollywood film shooting was going around for over a month. 
On 16 Oct 2021, my wife desired to visit Nainital to revive old nostalgic memories and purchase some Baal Mathai. The Kaladungi-Khurpatal-Nainital Road was swamped with endless vehicles with hordes of tourists rushing to all the hill stations in the region during the long-extended weekend. To stop the overflow of men and machines, a few km ahead of Khurpatal, traffic police had placed a blockade to screen the vehicles and the passengers. Only those who were public servants, residents of Nainital or had confirmed hotel accommodation were permitted to proceed. We were allowed, I being a military veteran of the Kumaon Regiment. Nainital was over flooded with humans and vehicles, and Neerja couldn't stop the car even to purchase a tablet of Paracetamol. I was deeply saddened seeing the mercilessly abused of the magnificent pristine lake hill station's overstretched meagre civic resources. Due to the mad rush, we glimpsed Neerja's Saint Mary's Convent from a distance. We managed to park our car at Army's Holiday Home for a while, and I rushed to purchase some Baal Mathai, and we returned to Khurpatal, halting for a wayside lunch at one of the several Maggie Points on the road.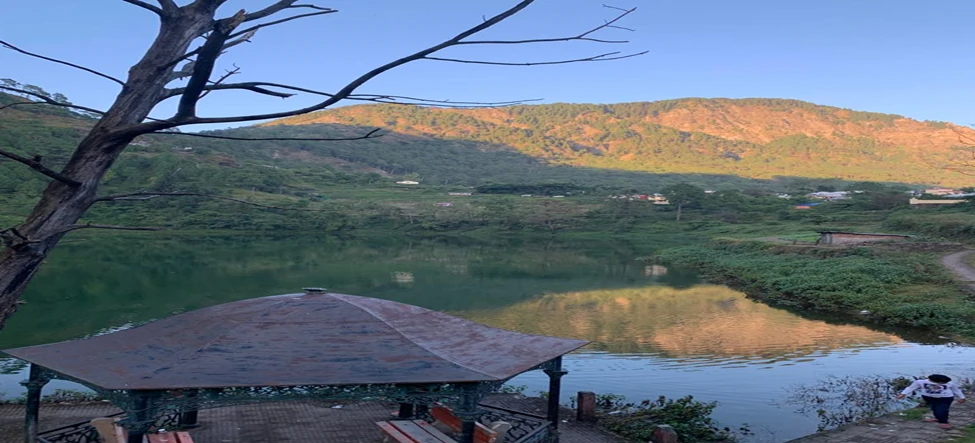 We packed our meagre resources on 17 Oct 2021 and left Khurpatal to return home at 6.41 am after our morning tea, bidding sayonara to Khurpatal after a memorable stay. As the car accelerated, the mild drizzle commenced. The pleasant weather and our equally pleasant memories of our short stay courtesy of Capt & Mrs Tyagi started turning unpleasant with rain getting very severe. We stopped at Bazpur for breakfast at Desi Haveli around 9.30 am.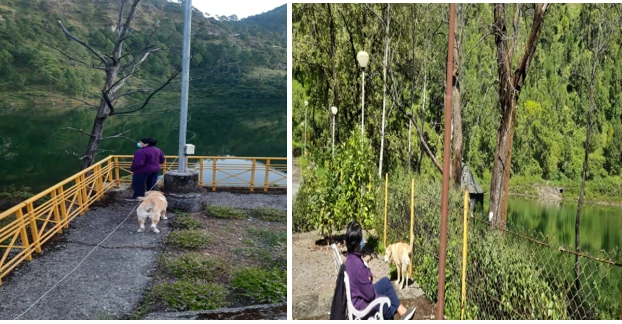 From Moradabad to Gajrola, clouds burst like torrential rain, and the national highway looked like a fast-flowing swollen river with zero visibility. From Babu Garh onwards, the rain receded and reached home dead tired and drenched, and we were deeply saddened to learn about the catastrophic cloud burst disaster in the Nainital region.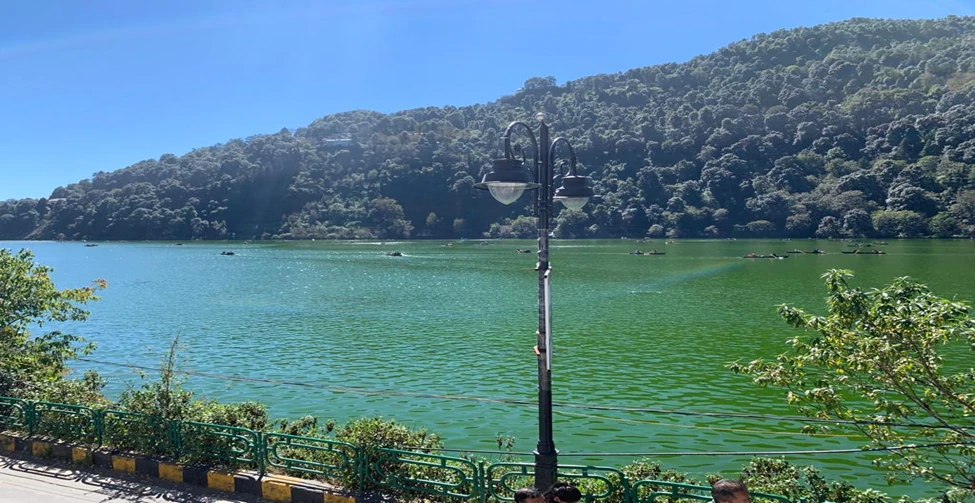 We need to remember that all our hilly and mountainous regions are fragile and in high seismic zone 4 yet overloaded and burdened by human lust and exploitation. While global warming has adversely and excessively affected weather conditions, the murderous rains adversely hampered normal life in the lower Himalayas in Uttrakhand and north Bengal, resulting in over 67 deaths in Nainital alone, which was the worst affected and stayed cut off from the rest of the country as all the three roads leading to it were blocked by massive landslides.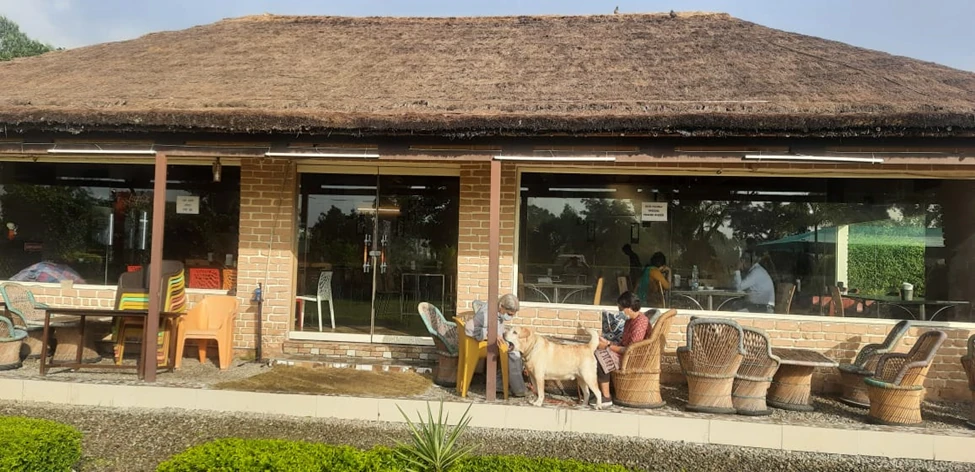 Although the Metrological department had issued a warning, Uttrakhand administration failed to act in time and activate disaster management mechanisms at local levels, advance landslide prediction systems and basic groundwork of evacuation from low lying flood and landslide-prone areas resulting in losses in lives, washing away of roads, bridges and railway track in Kathgodam and massive property losses in the Nainital district. People were seen wading through ankle-deep floods overflowing and entering residential and business areas in Nainital, Kathgodam and Haldwani. Some people were seen kayaking in flooded Mall Road, and fish from the lake spilt over to the streets.
Excessive tourism, lack of job opportunities and over-commercialisation have led to the vandalisation of these pristine areas by the politicians, contractors, forest and the bureaucratic mafias that sink hearts of all those who love these majestic hills. Massive deforestation is leading to ecological disasters, excessive rains, floods and poor soil retention, besides increasing conflict in men and wild animals whose space is diminishing to survive due to construction of hi-rise concrete buildings, roads and dams, movement of thousands of vehicles and hordes of humans that these lands cannot sustain. I always feel sad, seeing Delhites car honking, overspeeding, overtaking and throwing empty Bisleri plastic bottles on the roadside, poly bags, food waste, empty beer and alcohol bottles from their speeding hi-end cars. There are frequent forest fires in the region, and one of the irresponsible reasons is throwing the burning cigarette butts from the speeding tourist cars from the plains. It is learnt that before entering the Nilgiris Hills, visitors/passengers vehicles are checked and not allowed to carry plastic bags and bottles. Similar norms must be applied for the hill stations too.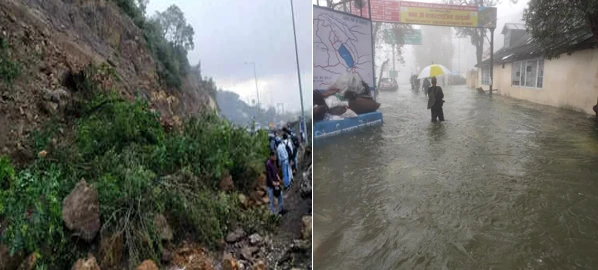 Noted environmentalist Ajay Singh Rawat, living in Nainital, had said that it was for the first time that the lake had been overflown to such an extent. In 1995, the water had overflown to some extent, but it has happened in a big way this time. I don't think such a case has happened here before, he said. Some environmentalists feel the overflowing of the lake could impact the stability of its slopes and sidewalls and why such ecologically fragile hills are opened for the kind of work that leads to deforestation and ecological disasters! Jarra Sochiye….!!