The Mothagaon-Mankoli bridge connecting Dombivli (W) and Bhiwandi over the Ulhas River is targeted to be completed by June 2022. The work was stopped due to the COVID-19 lockdown and issues in land acquisition. As per the sources, the land acquisition process in Suryagoan and Saranggoan towards Mankoli side is on and the Collector is expected to hand over the land to Mumbai Metropolitan Region Development Authority (MMRDA) by December 2020 end.  This 1.3 km six-lane bridge is 1225-meter long and 27.5-meter wide. Supreme Infrastructure India Ltd. and J. Kumar Infrastructure Ltd. have been awarded the bridge construction contract.  
The Mothagaon side of the bridge is nearly ready and only the ramp has to be added at a later stage. The ramp work has been kept for a later stage as it will hinder the movement of construction equipment. The bridge construction towards Mankoli can be completed faster as it is an open foundation section.
The further access road of 3 km towards Mankoli side is being completed. It will connect to the  Mumbai Nashik Expressway.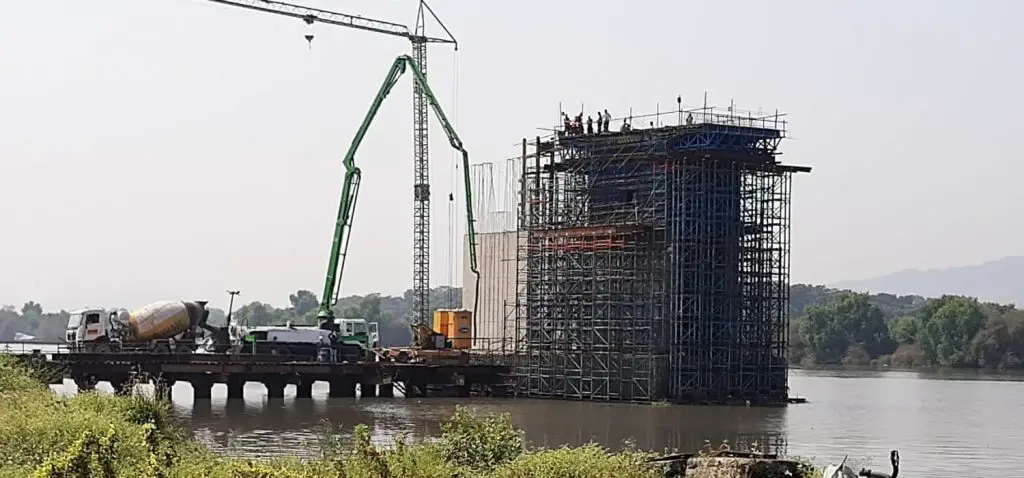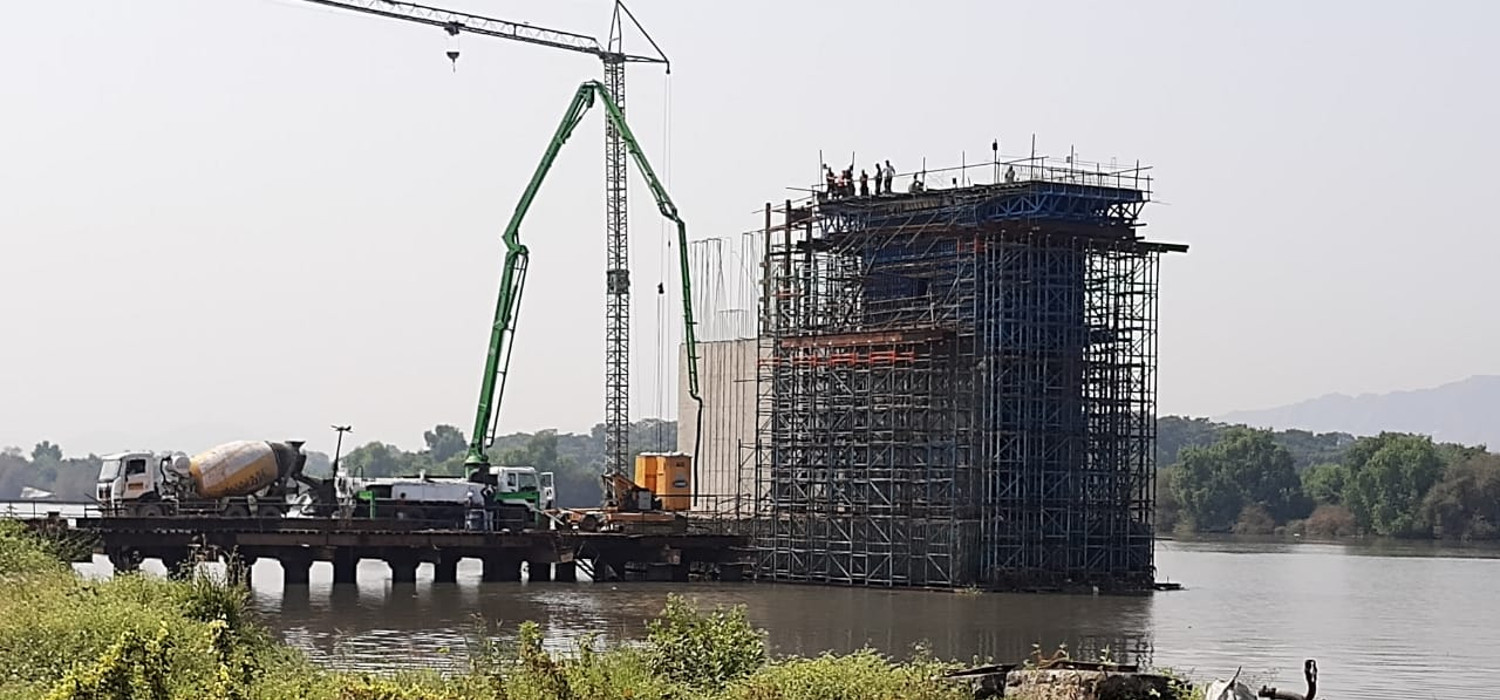 Towards Mothagaon side, the roads will be widened. Maharashtra Rail Infrastructure Development Corporation (Maha Rail) has been tasked to construct a Road over Bridge (ROB) in the Mothagoan railway crossing and it is at soil testing stage. This road will be connected to the Kalyan Dombivli Ring Road.
The bridge on the Mankoli-Motagaon Road will save at least one hour of residents of Dombivli who travel towards Mumbai, Nasik and Ahmedabad.