Yevgeny Prigozhin, also known as "Putin's chef" and the leader of the paramilitary organisation Wagner, presumably died in the crash of an Embraer Legacy 600 business jet travelling between Moscow and St. Petersburg. After he rebelled against the Russian Minister of Defence in June of last year, whom he criticised for managing operations in Ukraine, American officials advised him to avoid standing near open windows and drinking tea laced with polonium.
Even though his name appeared on the passenger manifest, confirmation of his presence and, if applicable, identification of his body will be required.
Images circulated on social media depict the Legacy 600 going into a downward spiral and releasing white smoke or fuel just before it crashes. The truth of these images has not been verified. Some people claim to have seen a missile being fired at the business jet, but, at this time, it is impossible to draw any definitive conclusions from their statements.
According to reports, a second aircraft chartered by Wagner returned to Moscow shortly after the Legacy 600 had left. Since Yevgeny Prigozhin has been known to register for one trip and take another, he could also be on board this aircraft.
After the June mutiny, the Wagner Group was required to surrender some of its heavy weaponry to the Russian army, while many of its fighters were invited to join Belarusian special forces. In addition, the company's operations in Africa, particularly in Mali and the Central African Republic, were unaffected.
Yevgeny Prigozhin was seen at the "Russia-Africa" summit on July 27 in St. Petersburg. In addition, he was involved in Russian disinformation operations carried out by the "Internet Research Agency." His presumed disappearance comes after a video was released in which he said he wanted to "make Russia even bigger on all continents and Africa even more free," and after General Sergey Surovikin, who was in charge of the Russian Aerospace Forces at the time, was fired because he was friends with Wagner.
The Russian Ministry of Emergency Situations reported the Embraer Legacy 600 accident to have occurred close to the village of Kuyunkino in the Tver area, which is located north of Moscow. There were a total of ten persons on board, with three crew members making up the number. They reported that the preliminary data indicated that everyone on the plane had perished, and they added that search operations are still underway.
According to the passenger list released by the Russian Federal Air Transport Agency, among the seven passengers were almost all high-ranking leaders of the Wagner Group: Yevgeny Prigozhin, the founder of the Vagner organisation, Dmitry Utkin (co-founder of Wagner), Sergey Propastin, Yevgeny Makaryan, Alexander Totmin, Valery Chekalov, and Nikolay Matveyev.
It is important to note that Andrei Troshev, also known as "Grey Hair," who had been picked out by Russian President Vladimir Putin in the past to take over leadership at Wagner, is not shown on the passenger list of the jet that crashed. Over the past three days, it has been common knowledge that the person in question will no longer work for Wagner.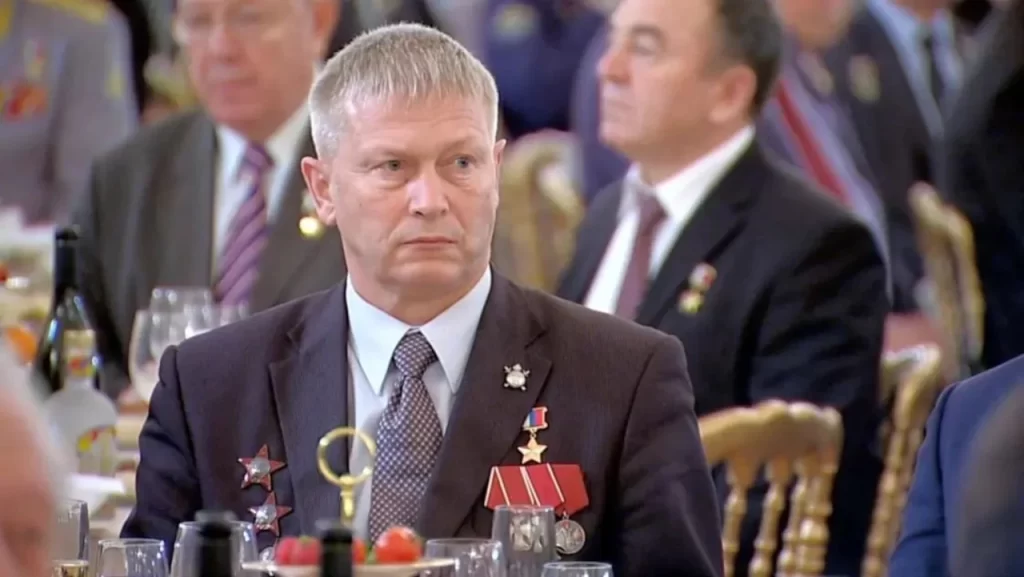 After the Wagner "rebellion," Vladimir Putin is said to have mentioned in an interview that he offered several employment options to Wagner commanders. One of these options involved them continuing to serve under Andrei, with the guarantee that nothing would change. Prigozhin, on the other hand, voiced his dissatisfaction.
In a briefing that was distributed on August 20 by the Institute for the Study of War (ISW) in the United States, it was stated that the Prigozhin had openly accused two high-ranking figures within Wagner of "betrayal" and switching allegiance to another private military organisation that is believed to have close ties to the Russian Ministry of Defence known as Redut. It is common knowledge that Redut was established in 2008 by veterans who served in various services and ministries, such as the Russian Air Force and the Ministry of Defence.
Wagner commander Anton Yelizarev (codenamed Lotos) revealed that Andrei and another commander named Vadim (codenamed Khrustal) had departed the organisation. As described, Andrei is a retired Russian colonel and member of Wagner's "Special Department" security organisation. According to EU and French sanction documents, Andrei was one of Wagner's founding members and an "executive chief" of the organisation.
Andrei is believed to have a close relationship with Prigozhin, as his work at Wagner allowed him to establish connections with Putin and the Russian Ministry of Defence. Vadim, on the other hand, formerly oversaw Wagner's personnel department. ISW reports that Vadim is active in Africa and is rallying Wagner personnel to join another private military organisation.
According to Yelizarev, Andrei never actually commanded Wagner's forces, and ISW's analysis seeks to diminish Andrei's reputation and standing within Wagner. The "betrayal" of Andrei and Vadim by Wagner's leadership, according to ISW, is indicative of escalating internal conflicts. The analysis suggests that the Kremlin and the Russian Ministry of Defence are using Andrei and Vadim to recruit Wagner soldiers and commanders for new tasks in Africa, while Wagner's open accusations against Andrei and Vadim suggest that they are attempting to prevent other commanders or soldiers from leaving the organisation.