On September 28, North Korea test-fired a new hypersonic missile, Hwasong-8, the Korean Central News Agency (KCNA) reported on Wednesday. According to the agency, the tests were held at a testing range in the country's north. The Japanese government speculates it is a ballistic missile.
As per NCNA, the Academy of Defence Science test-fired the Hwasong-8 missile from Toyang-ri, Ryongrim County of Jagang Province. The test was to ascertain the stability of the engine and the fuel ampoule that had been introduced for the first time.
The fuel "ampoule" may be referred to 'liquid fuel container' that would reduce the preparation time for launch and make it almost as fast as a solid-fuel missile, compared with conventional missiles that need fuel injection before firing.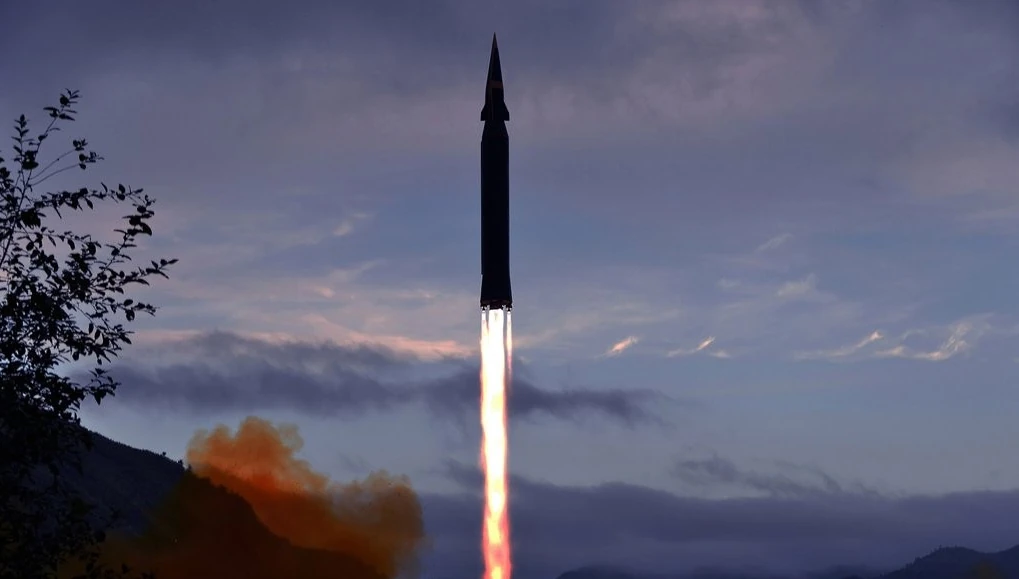 The North Korean mouthpiece did not classify the missile, but the experts say it could be a ballistic missile using liquid fuel as indicated by its name, Hwasong. North Korea is banned from ballistic technology under U.N. sanctions.
As per the agency, the test launch confirmed "the stability of the engine as well as of missile fuel ampoule that has been introduced for the first time." It claimed the test results showed that all technical specifications satisfied its design requirements.
This test is North's sixth known major weapons test this year, including test-firings of cruise missiles. It comes about two weeks after the North launched two short-range missiles into the East Sea.