We live in Noida. Our shippy son Capt Gaurav Bhatia (Sheri), living in the hi-end multi-storied residential colony Hiranandani, OMR Chennai, came on some official work to Delhi and told us that he was taking us to Chennai, Lovedale Ooty to Lawrence School where our two grandkids Aahaan (13 yrs class 9) and Ariaana (10 yrs class 6) study to attend school's 164th Founders Day and he also told us that we would be staying for two days in Kodagu (Coorg) in the Tata Coffee Plantation Resort as he remembers my earlier desire to visit this exotic place.
On 2 September 2022, we took an early morning flight from Palam Airport to Chennai, reached our son's home by 11 am, and stayed two days in Chennai, where I enjoyed morning and evening walk along the backwaters. Amazingly, the breathtaking beauty and the serene backwaters view from our bedroom hasn't changed in the last five years and is always refreshing and fascinating for me.
The next day, Sheri and I visited Lt Gen Bobby Mathew (Retd), who lives in Chennai. Bobby was my Adjutant when I commanded the Beraris (1983-86) and later as the Colonel of the Regiment (COR). We remembered old nostalgic days and hectic tenures full of joys and sorrows in Suratgarh and Gandhinagar over a cup of tea.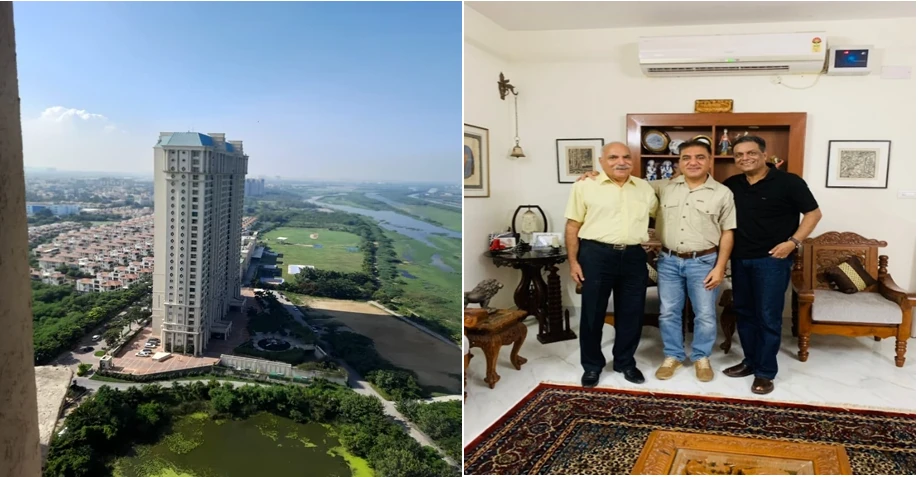 On 4 September, carrying packed breakfast and lunch, we drove to Ooty in Gaurav's car. The drive was enjoyable with two coffee breaks, and around Coonoor, we visited the land site acquired by my son and daughter for their future settlement adjacent to the Ordnance Cordite Factory, Aruvankadu. We stayed in the terraced La Montana Hotel for our short stay and, being tired, slept like logs after dinner in our rooms. While the La Montana Hotel is built at an elevated level in the beautiful hills of Ooty, offering lovely misty views of the largest inhabited Ketti Valley in the world, the food and room service and the passenger trolley of the hotel need improvements.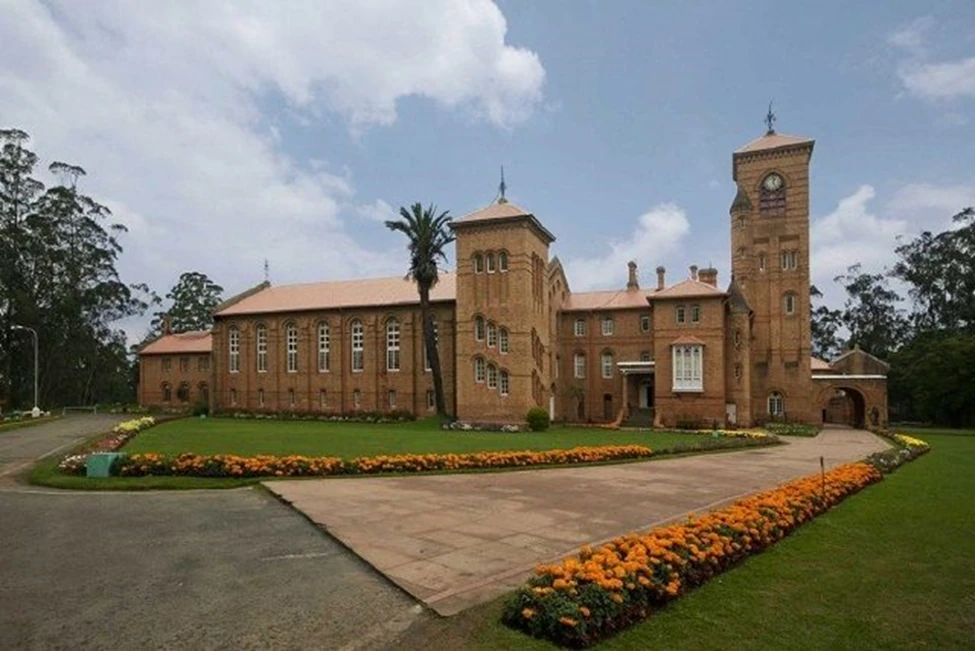 Both on 5 & 6 Sep the school program was very hectic for people of our age group. We were thrilled to meet both Aahaan and Ariaana-our grandkids. Besides the parents-teachers meets Pagal gymkhana, mass PT and Yoga displays, ceremonial parade, equestrian show, where our hippophile granddaughter Ariaana won 1st prize in junior horse riding event of eating ice cream, with thundering applauses. She was also an active participant in the mass yoga display and parade along with her brother Aahaan as an NCC cadet marching past smartly carrying his DP rifle. I must admit the school brass and pipe band is excellent- especially as students play all the instruments, and the 'Beating the Retreat' next day, in the slight drizzle, hauntingly reminded me of my days in our Regimental Centre and the IMA. My compliments to the Lawrence School as an institution laying equal emphasis on academics and extra-curricular activities to develop the all-around personalities of the students. On 11 September, Aahaan left for his eight-day annual NCC Camp in Wellington.


It was a GREAT pleasure to have a chance to meet with Subedar Major (Hony Capt) Diwan Singh Dhami, a veteran of the 4 Kumaon in the school. Diwan Singh Sahib did recruit training in the Kumaon Regimental Centre (KRC) when late Lt Col Ram Singh was the Centre Commandant, and both Brig Jatar and my late brother Maj Prem Bhatia, VrC, were respective recruit company commanders. He was the JCO IC of the KRC brass band and later got transferred to the CMP. After retiring from the Army, he was Band JCO of the Lawrence School for many years. His son Ramesh Singh Dhami, a gentleman with numerous talents and activities, also taught in the school for eight years and is married to a charming Japanese lady, all settled in Bangalore. As a mark of respect and the Kumaoni bond, I gifted Diwan Singh Sahib my regimental scarf.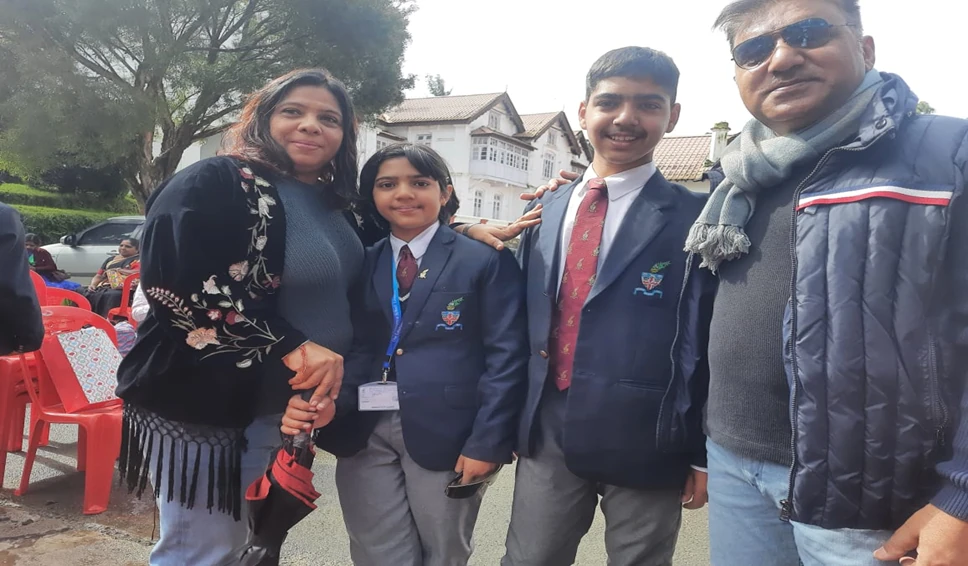 The next day we drove from Ooty's serpentine hilly road to Kodagu along the Mysore-Ooty highway, passing through India's best elephant sanctuary, the Mudumalai Wildlife Sanctuary (Tamil Nadu) and the Bandipur National Park (Karnataka), giving spectacular ecological continuum. As per the governmental orders, we saw herds of deer and elephants lazing along the road and did not stop to snap at the wildlife.
As we entered Kodagu, the landscape changed to undulating hills and tall vertical oak trees, many entwined with pepper and other medicinal shrubs. Seeing the old vintage spacious British era cottage amidst manicured garden and greenery around with an eerie silence as we entered Tata's Woshully Coffee Estate, the time became still. The breathtaking beauty, the serene quiet jungles, the lush green coffee plantation and pristine oak trees make Kodagu an ideal destination to escape from the crowded, polluted places like our metro cities. The cottage and the plantation never failed to fascinate all of us, for the place has a perfect natural setting to have an excellent getaway creating moments to be cherished for a lifetime. We were warmly welcomed by Mr Rohit Thakural, Operational Manager, Chef Chaitanya and steward Khaleel.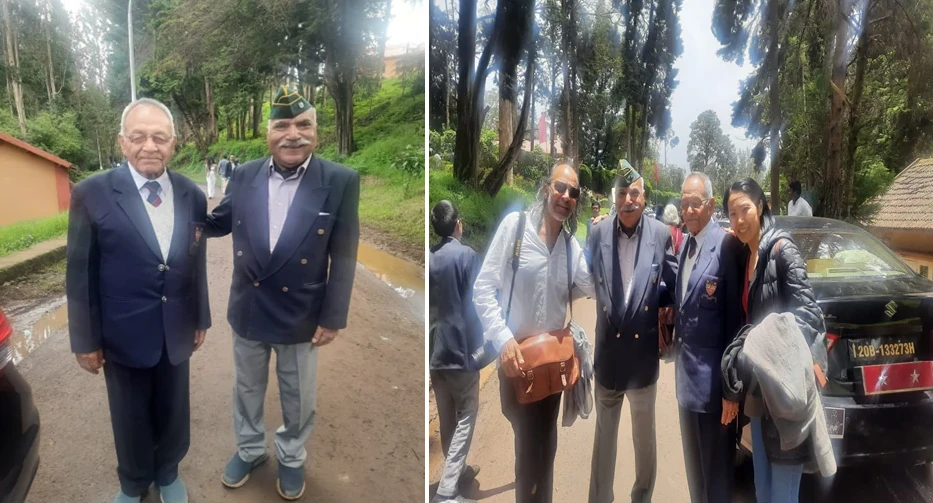 From undulating low hills, small Kodagu villages and labour colonies amidst coffee and pepper plantations, zero noise and environmental pollution, flowers, fruits and vegetable gardens, thick vertically tall oak trees and a forest often frequented by the deer and elephant herds, wild boars and bears, big cats, and variety of fauna and flora, the cool weather with unpredictable clouds and rains and waterfalls, one gets to enjoy all the aspects of Kodagu's natural beauty with delicious hot meals cooked to order and well-sanitized cottages.
I relaxed and logged long walks both in the mornings and the evenings, notwithstanding the warnings about the presence of elephants displayed at places and enjoyed delicious Coorgi dishes cooked by Chaitanya and served by Khaleel with utmost courtesy. There is a lot for hotels like Al Montana to learn and update their standards.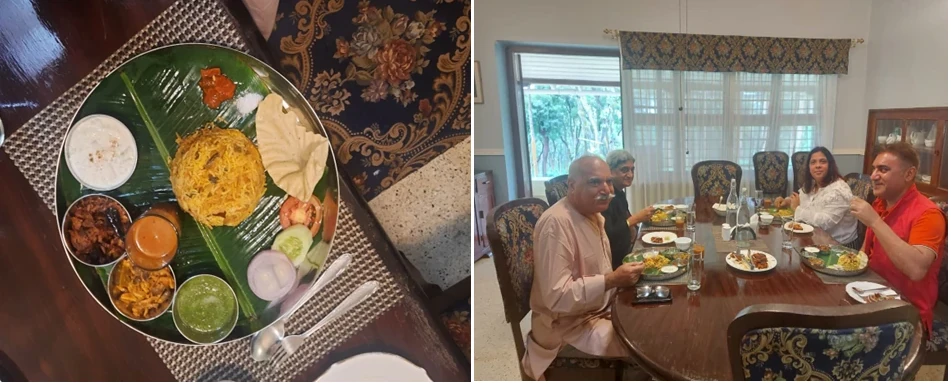 Sadly, due to excessive tourism, and commercialization, visitors, labourers and irresponsible citizens at some places throw empty liquor bottles, cigarettes and empty plastic food and beverage packets, destroying the sensitive balance in fauna and flora that must be ruthlessly curbed to preserve the ecological balance and safe living between humans and wildlife whose habitation is sadly being infringed.
8 September was a pleasant evening with two surprises. Firstly, Mr Thakural visited us and, as a pleasant surprise, gifted us a hamper containing small packets of pepper, cinnamon and bottled honey. The second delicious surprise was both the chef and the steward organized barbeque for all of us. On 9 September 2022, after breakfast and packed lunch, we bid farewell to Kodagu (Coorg); driving through the route, we came to Mysore on our way to Bangalore under much apprehension of floods, fury and rains in the city. Mercifully, our drive was smooth, with a coffee break en route to purchase murkus for our family and friends. Sheri and Shefali dropped us at the airport around 2 pm. While we caught our Delhi flight at 4.30 pm, Sheri and Shefali drove back home to Chennai, thus ending our hectic trip to Chennai-Ooty – Kodagu (Coorg)-Bangalore by passing through India's best elephant sanctuary. And yes, Tata's hospitality and care were the most nostalgic and I long to come again to their resort(s) in future too.