Super Mario Bros. Video Game Cartridge 1996 was sold at Heritage Auctions for a record $ 1.56 million, the auction house reported on Twitter. In early April, the auction house had announced the sale of a 1986 Super Mario cartridge for $ 660,000. The price of the cartridge set a world record for video game sales. The previous record was held by The Legend of Zelda which fetched $870K.
The cartridge was preserved in a sealed plastic package. In the description of the lot, the auction house said that the state of the video game is so excellent that it is "breathtaking."
Super Mario Bros. was one of the first to be released on the Nintendo Entertainment System (NES) in the United States and became its best-selling console. This model is the first in the Super Mario Bros. In addition, the main negative character of the game, Bowser, appears for the first time in this edition.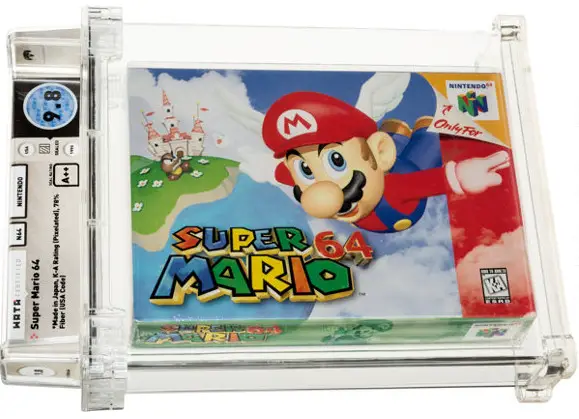 Nintendo named its Super Mario character after an American property developer Mario Segale who breathed last in November 2018 at the age of 84 years in Washington state. Nintendo rented a warehouse from Segale in the 1970s, and the game's creators decided to name the character after him.
Super Mario is one of the best-selling video game franchise of all time. In addition, it is also one of the largest series in the history of the computer entertainment industry. The main character in the game is Mario, an American plumber of Italian origin.