'If one loses wealth, nothing is lost, if he loses health something is lost and if character is lost everything is lost'. So, goes the old saying. Nevertheless, health is by far the most important attribute that any individual must look after. This is my story of full recovery from prostate cancer.
As a Naval veteran, it had been my practice to get medically examined annually just like in active service. After a few years in retirement, I increased the frequency of my blood tests to twice a year. That included liver function, kidney function tests (LFT, KFT), lipid profile, blood sugar etc. However, a test which was never included in our annual medicals whilst in service was the Prostate Specific Antigen (PSA). So, it was never included in my routine also. Keenly aware of the problem of the enlargement of the prostate with age (My father had undergone a prostatectomy at the age of 70 yrs), I knew that at the age of 66 years, it was about time that I got myself examined for it. Having been an above average sportsperson my health in general was good.
In the summer of 2018, I was in Gdansk, Poland to attend the 56th International submariner's congress. During this visit, I noticed that if I was not able to visit the men's room when I had the urge to pass urine due to either a session of the congress in progress or for non availability of a toilet and tried to do so after a lapse of time, then I needed to empty my bladder sitting on the commode seat as I was not able to that standing up. This rang alarm bells in my brain and led me to decide to get myself examined for benign prostate hyperplasia as soon as possible.
At the first opportunity, I visited my General Practitioner who asked me to get my blood tested for PSA. This was in mid July 2018. The next day, after seeing my report, she called me to say that I needed to consult with the urologist and that she had fixed my appointment with him on 19 Jul 2018. Accordingly, I met Dr Igor Arkedivich Abdullaev, the uro-oncologist in my clinic at Moscow. When I entered his room, I saw him sitting with his head clutched in his hands and with a severely worried expression on his face. On my asking, he replied "Your PSA is highly elevated at 31.8". I asked for the normal value to which he said that it should not be more than 4.0.
He then proceeded to explain the ramifications and said that at such high value of PSA, malignancy of the prostate gland was highly probable. At the same time he asked me not to worry. He then prescribed a number of investigations such as sonography of the abdominal region, CT scan and a bone scan. These investigations were carried out in the ensuing week. Enlargement of the Prostate was confirmed, but to my good fortune bone scan did not show any metastasis in the bones. On reading the report , Dr Abdullaev heaved a sigh of relief and said "This is very good news". The next step was to conduct a biopsy of the prostate. This is akin to a surgical procedure, wherein under local anesthesia, a probe pistol with a camera is inserted through the anus and a needle is shot with the pistol into the wall of the prostate and tissues are recovered. After each shot the probe is brought to the anal opening, a fresh needle is placed onto the gun and the procedure is repeated 10-12 times to map out the entire prostate. This procedure is called 'Transrectal biopsy'. In my case it was done in 10 shots. The biopsy was done on 3rd August 2018 and thereafter I had to wait for ten days to get the results.
Simultaneously, I had been in touch with my niece, a specialist in pathology in Udaipur. She was very  encouraging and said that she conducts hundreds of biopsies and has seen many at even a PSA of 50 turned out to be benign. She firmly asserted that it would be the same in my case since I had shown no symptoms of Prostate cancer.
My wife and I anxiously waited and on the 11th Aug, Dr Abdullaev called us and informed that the tumor was indeed malignant with a Gleeson score 6+ corresponding to stage T2b. He then went on to explain the ramifications and asserted that with surgery, it was very much curable. My wife was shocked, shaken and felt crestfallen. However, somehow I was not affected at all and took the news in a matter of fact way. One thing I was sure of, in my mind, that I would come out of it successfully, given my inherent instinct to fight adversity.
Dr Abdullaev also suggested that the surgery should be robot assisted which in medical terms is called 'Radical robotic prostatectomy'. Before that, however, a PET scan was needed, to check that all the other organs were healthy. For this an appointment was needed to be fixed and none were forthcoming in the next three four weeks. In the meanwhile I had also been in touch with, Cmde Arti Sarin, now Rear Admiral, who is the sister of Cmde Rajesh Sarin, my navigator on INS Sindhuraj. She was then the Medical Officer in charge of the Dockyard medical centre in Mumbai. She is a specialist in radio-oncology and was most helpful  in offering advice to plan my treatment. She said that she could arrange for me to be operated in the R&R hospital in New Delhi, or at the Tata Memorial / Kokilaben hospitals in Mumbai. In all three  places, robotic surgery was available. My wife and I were mulling the options and our main concern was the postoperative care and treatment and the logistics needed for the same. Ideally, since we are permanent residents of Pune, treatment there would best meet our requirements and would therefore, be the best option. However, we were not sure of a robotic surgeon of repute being available there.  
I had also sent my reports to my sister in law, Sabena (Wife's sister) at Pune. During this passage of time I was mentally at peace and did not allow any anxiety to creep in which would have added to the stress. I was self assured that I would be able to ride the crisis and that all would be well. I also would think of my late son Alyosha, who I sincerely feel is the guardian angel to me and my wife. To support this view, I would commend those reading this piece to also read his biography 'Alyosha – A blaze….like a shooting star. Alyosha' which is available on Amazon. I was therefore expecting that something would happen. As it turned out, one afternoon Sabena met her friend after an interval in time and during the conversation, the issue of my medical condition came up as also the search for a surgeon specialising in robotic surgery. Voila! her friend told her that she had heard of such a surgeon, who had come to Pune in not too distant a past, and was attached to Ruby Hall by the name of Dr Himesh Gandhi. Sabena was excited at this development and contacted Dr Gandhi to seek an appointment and without any hesitation, he gave her one the very next day despite his busy chart. He saw my reports and suggested that I fly down to Pune and that he would take care of the rest. He also asked her not to worry. This meeting happened around 20th August 2018. 
On learning of this and the fact that there was no window for a PET scan in Moscow for the next three weeks, I and my wife decided to fly home. The GP at my clinic in Moscow Dr Ludmilla Kulechova also endorsed our decision. We arrived in Pune in the wee hours of 27th Aug via Delhi and the same afternoon saw Dr Gandhi (all of 36 yrs in age). In the very first look, I felt that this is where I was to come and that some divine force had sent me here. I took an instant liking to Himesh. His bedside manners (So important in a doctor for any treatment) were impeccable. After perusing through all my reports and the CD of my CT scan, he explained that there was no time to be lost as the tumour had started to get aggressive and went on to explain the course for the treatment which at that time was for a radical robotic prostatectomy to be done at the earliest followed by a period of recuperation to regain continence. He arranged for a PET scan the very next day 28th Aug and admitted me on the 29th based on the results of the PET scan. He operated on me in the forenoon of 30th Aug at the robotic surgery department at Ruby Hall using the robot 'Da-Vinci'.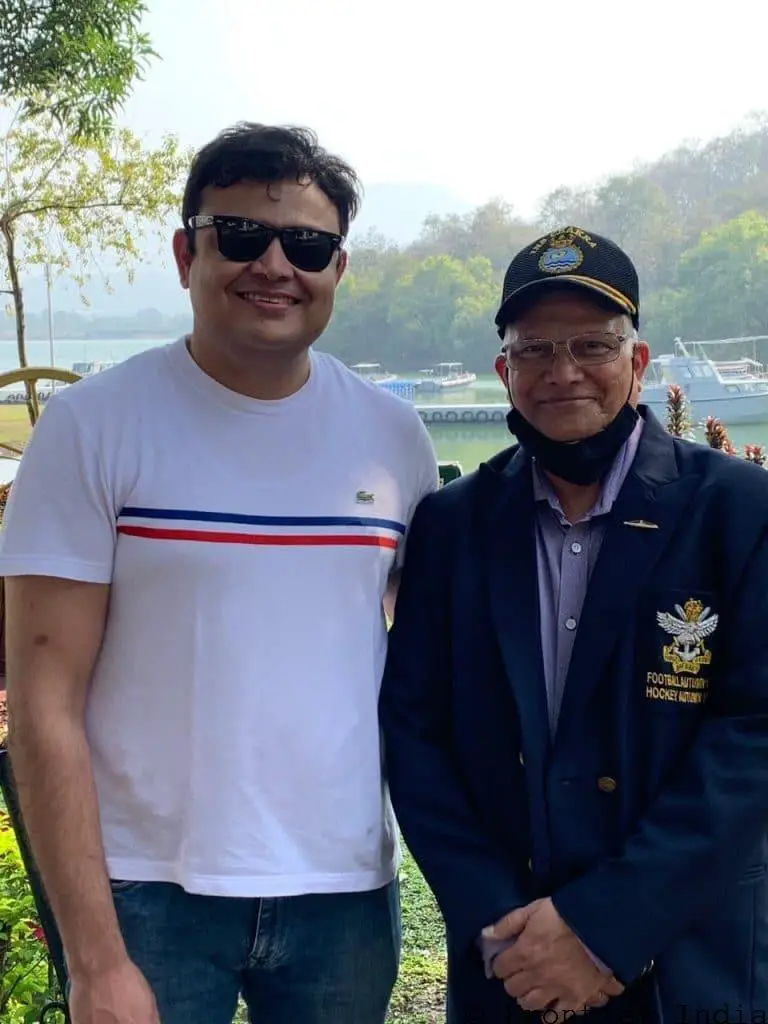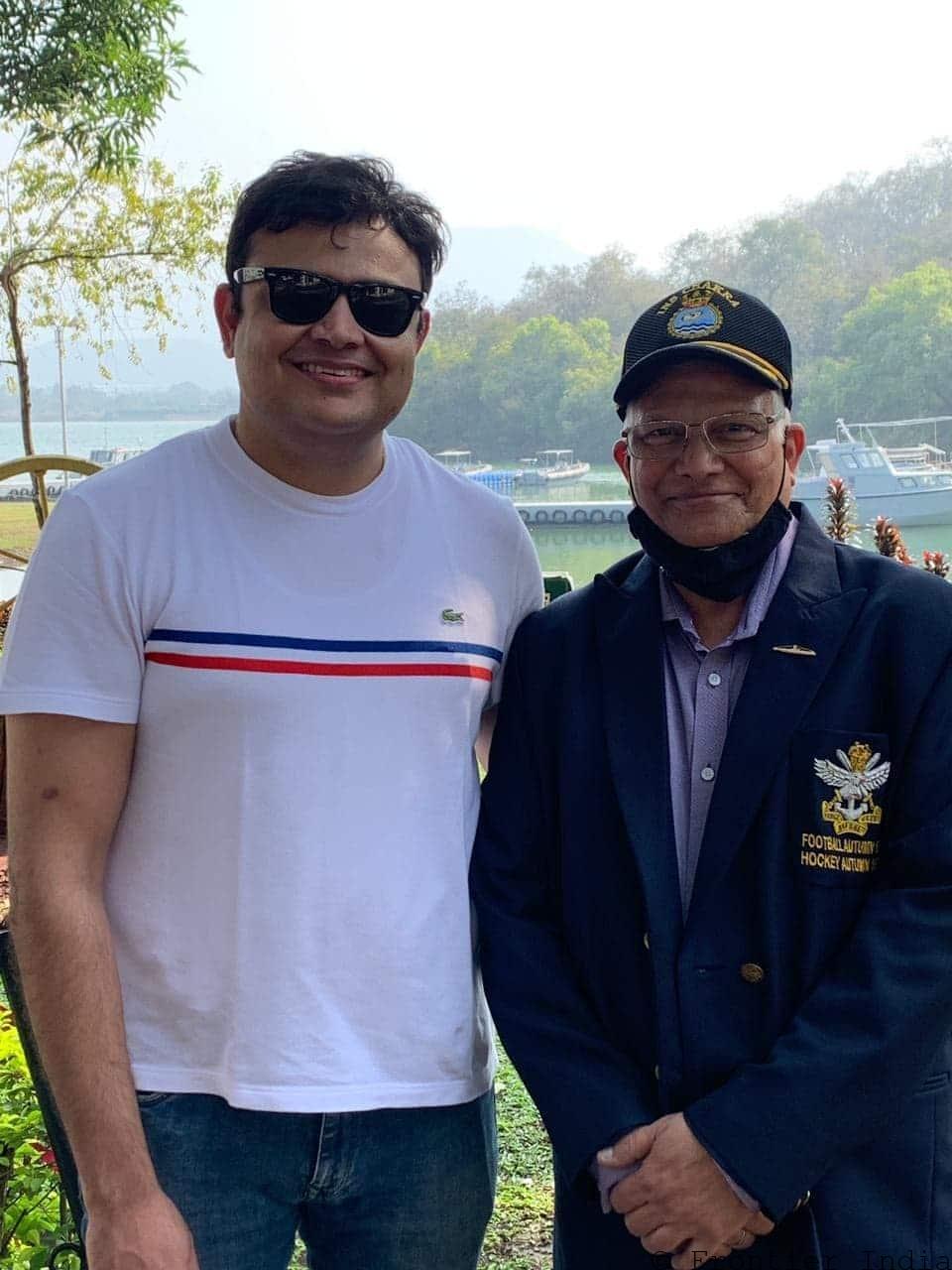 The surgery lasted longer than usual because during the procedure, he found that my prostate head glued on to the lower neck of the bladder and the tissue there had to be scraped off from there. He came out of the OT to explain to my wife and the family members as to why it was taking longer than expected so as to put them at ease. This was a very considerate act on his part. He would scrape off as much as he could without impinging on the bladder. The entire surgery lasted for a little over four and a half hours. Incidentally, I was the 300th patient on who Dr Gandhi had performed robotic surgery. So in a manner I represented a significant milestone in his illustrious career. 
I was kept in the ICU for the next three days and was thereafter shifted to a Private room for the next few days before being discharged on the 8th Sep '18 with the catheter on to recuperate at home. The Catheter was removed on 18th Sep after a cystoscopy showed all clear in the urinary tract post the surgery. Since the complication of some tissues which could be malignant remaining inside had occurred, the course of my treatment had to be altered and this was dependent on the report of the biopsy post removal of the prostate. This became available a week later and showed the stage of the tumour to be at T3b with a Gleeson score of 8 indicating that the tumor had indeed become aggressive. Based on this report, it was decided that I would need to undergo 33 sessions of pencil beam radiation totalling a dose of 66 Grays. However, the radiation therapy could start only after a lapse of six weeks from the surgery to enable healing of the internals after the surgery. 
Accordingly, my radiation therapy sessions started from 18th Oct 2018 in Ruby Hall. I had five sessions a week; Monday through Friday with a break over the weekends, In addition I was also put on hormonal injections 'Degarelix 80 mg' to be administered monthly for two years. I was able to regain my continence to about 80% within three months of the surgery, but I continued using diapers for six months by which time I had regained complete control over my urinary functions. This was a very encouraging recovery. Perineal exercises helped my cause and I continue exercising the same to date.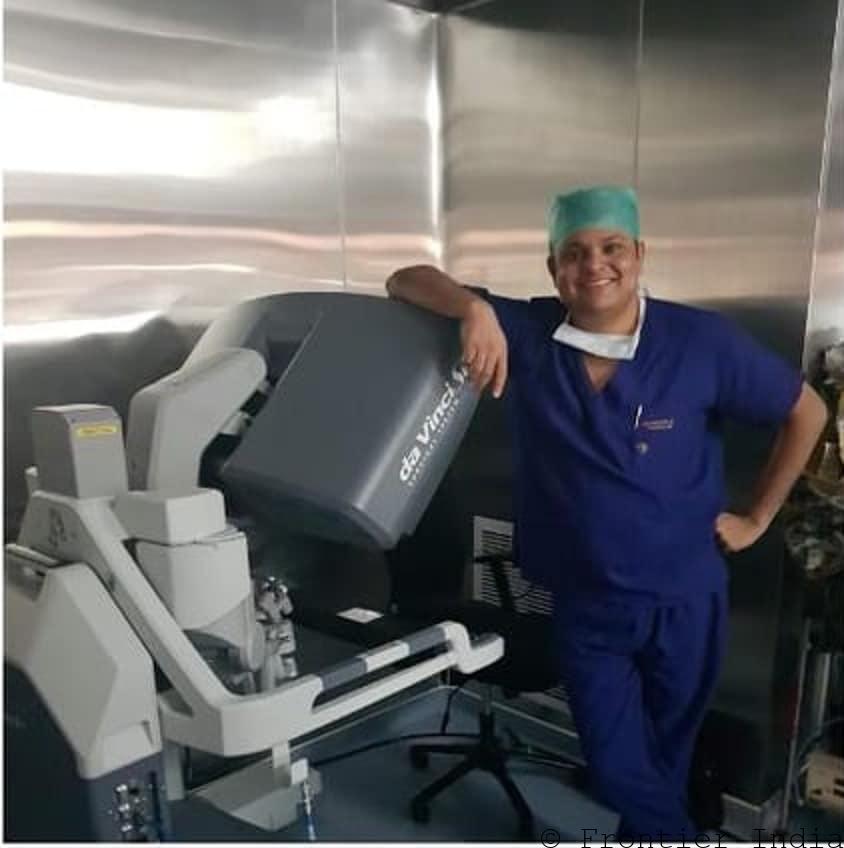 After my radiation sessions were completed by the end of Nov '18, I was permitted to travel as required. Administering the Degarelix injection monthly was religiously followed. My PSA, post surgery, was monitored each month for the first year and every quarter in the year that followed. It has remained at rock bottom at 0.01. On completion of a year after the surgery, in Sep 2019, Dr Gandhi took review and a PET scan was taken. It showed that the surgical intervention had been effective and there were no signs of a relapse. The prostate space, the neck of the bladder and the lymph nodes were all clear. This was a very good and encouraging news. Consequently, Dr Gandhi put me on six monthly hormonal injection instead of a monthly dose. The injection was changed to 'Eligard 45'. I completed the full treatment by early Oct 2020 and throughout this period my PSA remained less than 0.07. In a clinical examination in Dec 2020 at my Moscow clinic, Dr Abdullaev, who had started my initial investigations, said "Mr Kumar you are a healthy man now. Forget that you had cancer." It was so heartening to hear that. In recent consultations, Dr Gandhi has echoed the same sentiment, but has cautioned that the PSA needs to be continued to be monitored quarterly.
My treatment is over and I have come out of the adversity with determination. Lifestyle and dietary management with regular exercise has to be my regime. I must be candid that in my fight against prostate cancer, the tenacity of mind played a very important role. Apart from what I could do myself, the part played by Dr Himesh Gandhi was the most critical pivot on which hinged my full recovery. It was not only his surgical mastery, but his entire demeanor in dealing with a patient that also played a crucial role in my full recovery. Besides this, the support from my wife, my sister in law Sabena, from my siblings, friends and other family members also contributed greatly to my recovery. 
Dr Gandhi, though just a year older to Alyosha (My late son) has become a very dear friend and a source of immense encouragement and constant support. His name is growing within and without  the country. I have no doubt that he will continue to heal more and more patients with his magical hands on the console of the Da-Vinci robot.
As I look back in Jan 2021, on the events of the past two and a half years, I count myself truly blessed to have had the sage and competent advice and medical guidance of Dr Abdullaev, Rear Admiral Arti Sarin, and the divine intervention in the persona of Dr Himesh Gandhi. I have often wondered in this passage of time on how, when we were in search of a robotic surgeon, out of the blue emerged Himesh Gandhi to salvage me. I have come to the firm conclusion that "The angels sent me a surgeon called Himesh Gandhi." May his tribe prosper and proliferate for the good of humanity.
P.S. I sincerely hope that the Indian Navy introduces the PSA test in their format for annual medicals for personnel above the age of 45 years.